By Timothy Byars
Originally published August 15, 2022 in MJ News; updated January 27, 2023.
On July 21, 2022, Senate Majority Leader Chuck Schumer (D-NY), and Senator Cory Booker (D-NJ) filed the Cannabis Administration and Opportunity Act (CAOA), a bill that ends federal cannabis prohibition, establishes federal cannabis tax rates, expunges some cannabis convictions, and enables the FDA to regulate cannabis products. The CAOA lacked the support needed to navigate the legislative cycle before the 117th Congress concluded on January 3, 2023. However, COAO has some similarities to the MORE Act, which already passed in the House in April 2022. Conservative Democrats, Republicans, and Libertarians, however, might not support such broad and comprehensive reform, and might lobby instead for a bill that is more limited in scope, such as the Safe Banking Act or the States Reform Act.
It's also possible that no federal reform will pass in 2023, given that Republicans regained control of the House in 118th Congress. It's not controversial, however, to suggest that federal legalization of cannabis will happen eventually. Cannabis legalization is one of the increasingly few issues that Americans agree on—a Pew Research survey suggested that 91% of U.S. adults stated that cannabis should be legal for medical or adult use.[1]
How will healthcare organizations respond to federal legalization and an increasing number of patients who want to consider incorporating cannabis into the medical regime? The quotidian model in which healthcare organizations send their patients to cannabis dispensaries for medical advice is no longer tenable. When healthcare professionals refuse to discuss a patient's cannabis use, and when they remain obstinately uninformed about cannabis administration, drug to drug interactions, potential benefits, and adverse effects, it amounts to a professional and ethical failing.
Currently, cannabis patients lack confidence in their primary care providers' ability to help them navigate the path of medical cannabis use.[2] When a patient lacks confidence in their medical provider's ability to direct them about cannabis use, they get advice from cannabis dispensaries, friends, and from the internet,[3] none of which are optimal resources for medical advice.
Researching cannabis use on the internet can be a daunting task, even for savvy consumers. In the U.S., the public was subject to decades of misinformation and research bias that shaped the public's perception of cannabis use and of cannabis consumers. Public opinion of cannabis was low throughout the twentieth century; in fact, in 1990, only about 17% of respondents of the Gallup Poll favored cannabis legalization—the same number as 1969, the first year they asked about cannabis. Not long ago, many Americans were terrified of cannabis. As president, Reagan called cannabis "the most dangerous drug in the U.S."[4] It was billed as highly addictive and destructive, and as a gateway drug.[5] Conversely, if you spend 10 minutes on the internet today, you might think that cannabis cures everything.[6] [7] Informed healthcare professionals can help their patients reconcile these vastly opposing perspectives by providing some insight about cannabis history and policy, and more importantly, by explaining some of the science of cannabis use, especially around its safety and efficacy.
Of course, no patient should be getting their healthcare advice from the internet or from a retail employee. Cannabis healthcare is a responsibility that must be embraced by healthcare professionals and organizations, and that acceptance begins with a commitment to standardized clinical cannabis education.
Standard cannabis education ensures that healthcare professionals are equipped with foundational knowledge about dosing, routes of administration, side effects, drug interactions, titration, and other facets of cannabinoid medicines. Currently, most medical schools fail to teach their students about the endocannabinoid system or about cannabinoid pharmacokinetics and pharmacodynamics[8] (the number frequently cited is 13% of medical schools mention the ECS in their curricula, which is the outcome of independent research from Dr. David B. Allen who, in 2016, surveyed over 100 accredited U.S. medical schools).
Medical schools will eventually begin to incorporate information about the ECS into their curricula—it's too vast and important a physiological system to continue to ignore. In the meanwhile, healthcare professionals will need to continue getting this information through emerging programs and self-study. Higher education is the perfect place for this type of learning, incidentally, as comprehensive programs can implement specific strategies to ensure a deep learning of program and course objectives. Of course, foundational education alone does not necessarily equate with clinical competency, but education is a critical first step that can help clinicians be confident and competent when they address cannabis patients.
Beyond this foundational knowledge, clinicians must also come to understand the types of products that are available in their state or community. The patchwork of state cannabis laws, combined with decades of federal prohibition, has resulted in very few national cannabis brands. Every state will have varied cannabis products, and product selection is bewildering for most patients. There are hundreds of products with varying potencies, multiple cannabinoids to select from, varying terpene profiles, and multiple routes of administrations. Imagine walking into a fully stocked pharmacy, hoping to treat an illness, condition, or disease, and being told to pick out your own products, with no guidance or support from a qualified clinician. That's the model that currently exists for most cannabis patients.
In 2021, the adult-use markets and medical-only states in the U.S. combined sold nearly $25 billion worth of cannabis products, which means that US consumers spend more on cannabis products than on energy drinks, milk, and orange juice (for comparison, the US spends nearly $100 billion on beer annually). [9] Furthermore, Whitney Economics calculated that the 2021 total cannabis sales figure—again, just under $25 billion—represents about only 25% of the total potential US cannabis market.[10] In other words, 75% of the nation's cannabis demand is still being met by illicit growers and sellers. As more states legalize medical and adult use cannabis programs, an increasing number of patients will have access to legal cannabis products.
Patients are using cannabis. Healthcare professionals will treat these patients. It's now imperative that clinicians begin to understand cannabis pharmacology, especially in the context of impending federal cannabis reform. Cannabis is a tool. It should be in every clinician's toolbox, and clinicians must know how to properly wield that tool.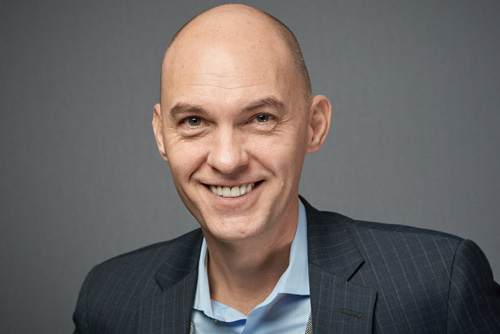 Timothy is Pacific College's Director of Cannabis Programs. He is a researcher, writer, and curriculum developer with over 20 years of experience writing, editing, and developing content, and has been active in the cannabis industry since 2014.
In 2015, Timothy co-founded The Agathist Collective, a consulting and delivery service that helped members—most of whom were seniors—use cannabis to treat chronic and age-related illness. In 2018, Timothy co-founded Radicle Health to address the cannabis education gap in the medical community and to help healthcare professionals understand how to use cannabis and cannabinoid-based medications in their practice.
Prior to working in cannabis, Timothy worked for 15 years for Oracle and PeopleSoft as an information architect, technical writer, and curriculum developer. Timothy has a B.A. in English Literature from the University of Michigan and an M.S. in Cannabinoid Sciences from the University of Maryland, School of Pharmacy.
References
[1] Green TV. Americans overwhelmingly say marijuana should be legal for recreational or medical use. Pew Research Center. https://www.pewresearch.org/fact-tank/2021/04/16/americans-overwhelmingly-say-marijuana-should-be-legal-for-recreational-or-medical-use/. Published April 16, 2021. Accessed August 15, 2022.
[2] Boehnke KF, Litinas E, Worthing B, Conine L, Kruger DJ. Communication between healthcare providers and medical cannabis patients regarding referral and medication substitution – journal of cannabis research. BioMed Central. https://jcannabisresearch.biomedcentral.com/articles/10.1186/s42238-021-00058-0. Published January 24, 2021. Accessed August 15, 2022.
[3] Salter A, Cutter G, Marrie RA, et al. Sources of cannabis information and medical guidance for neurologic use. Neurology Clinical Practice. https://cp.neurology.org/content/12/2/102. Published April 1, 2022. Accessed August 15, 2022.
[4] Moya-Smith S. Marijuana legalization must make war on Drugs' victims whole before companies profit. NBCNews.com. https://www.nbcnews.com/think/opinion/marijuana-legalization-must-make-war-drugs-victims-whole-companies-profit-ncna981391. Published March 11, 2019. Accessed August 15, 2022.
[5] This is your brain on drugs. Wikipedia. https://en.wikipedia.org/wiki/This_Is_Your_Brain_on_Drugs. Published July 31, 2022. Accessed August 15, 2022.
[6] Freedman D. Pop culture says CBD cures everything-here's what scientists say. Newsweek. https://www.newsweek.com/2019/09/06/cbd-oil-miracle-drug-science-1456629.html. Published August 29, 2019. Accessed August 15, 2022.
[7] Velasquez-manoff M. Can CBD really do all that? The New York Times. https://www.nytimes.com/interactive/2019/05/14/magazine/cbd-cannabis-cure.html. Published May 15, 2019. Accessed August 15, 2022.
[8] Hartley M. Why isn't the endocannabinoid system taught in medical schools? Leafly. https://www.leafly.com/news/science-tech/cannabis-endocannabinoid-system-in-medical-school. Published July 28, 2020. Accessed August 15, 2022.
[9] Barcott B, Whitney B. The US cannabis industry now supports 428,059 jobs. Leafly. https://www.leafly.com/news/industry/cannabis-jobs-report. Published February 23, 2022. Accessed August 15, 2022.
[10] Barcott B, Whitney B. The US cannabis industry now supports 428,059 jobs. Leafly. https://www.leafly.com/news/industry/cannabis-jobs-report. Published February 23, 2022. Accessed August 15, 2022.