RN to BSN Online Program
Bachelor of Science in Nursing
Next term starts on January 8th, 2024!
RN-to-BSN Online Completion Program | Holistic Nursing
Pacific College's AHNA award-winning Bachelor of Science in Nursing (Holistic Nursing) program offers a 42-60-credit on-line program of study. The RN-to-BSN degree program can be completed in 4 terms as a full-time student, or 7-9 terms as a part-time student. Depending on your previous education, you would complete 12-18 didactic and clinical courses. This RN-to-BSN program is a hybrid model where all didactic work can be completed online, and the one Community Health clinical practicum is completed in your geographic locale.
Already earned your bachelor's degree in nursing (BSN)? Consider the Nursing Certificate or Master's program!
Graduate Testimonial on the RN-to-BSN Online Program
---
"As a nurse, I was trained only to treat the physical aspect of illness in a patient and recognize medication interactions, but now I have begun to see the full picture. I have had true "wow" moments as I reached new understanding of some of the interactions in healing care. I was amazed that information on mindfulness meditation, quantum theory, theory of relativity, and neuroplasticity was included in my readings. I believe the Bachelor's in Holistic Nursing is the "must do" for every single nurse seeking higher education and encourage more nurses to seek out this path of healing." – Gladis Quintero, BSN Holistic Nurse, Reiki Master, Yoga Instructor, Massage Therapist
---
Is a Career in Holistic Nursing Right For You? Find Out!
RN-to-BSN program: Holistic Nursing Practice & Interconnectedness
A baccalaureate in nursing is the established educational criteria for professional nurses. The value-added component is a holistic BSN, which provides the philosophical, professional, educational, and clinical groundwork necessary for holistic nurse leaders of the future. The RN-to-BSN curriculum emphasizes self-care, health, wellness and disease prevention; relationship-centered approach; research and evidence informed practice; ethics; diversity & inclusion; advocacy; and authentic leadership in the profession and beyond. Our RN-to-BSN program graduates are transformational leaders, capable of helping to shift the focus of healthcare paradigm from illness and disease to health promotion, wellness, and wellbeing for all.
Online RN-to-BSN Accreditation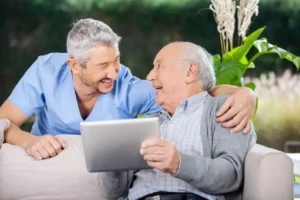 Pacific College's RN-to-BSN Completion Program is a unique, holistic-minded program accredited by the Accreditation Commission for Education in Nursing (ACEN) a specialized accrediting agency for nursing recognized by the U.S. Secretary of Education and the Council for Higher Education Accreditation (CHEA). The RN-to-BSN program is also endorsed by the American Holistic Nurses' Credentialing Center (AHNCC). Upon completion, graduates will be able to use the holistic nursing certificate coursework to sit for the HNB-BC board certification exam offered through the American Holistic Nurses Credentialing Corporation (AHNCC) as long as they meet all the other application eligibility criteria. The college is registered with the New York State Education Department (NYSED) and approved by the Board of Regents. Pacific College of Health and Science is regionally accredited by the WASC Senior College and University Commission (WSCUC).
ACEN Accredited, NY State Approved, WASC Accredited
About Holistic Nursing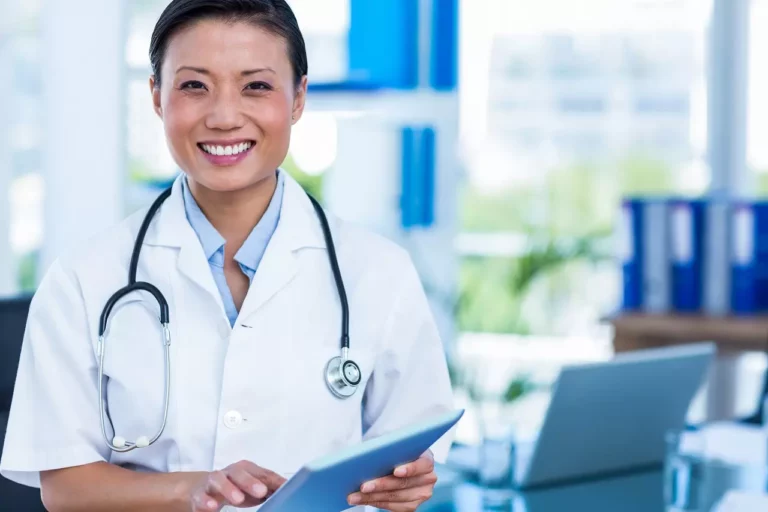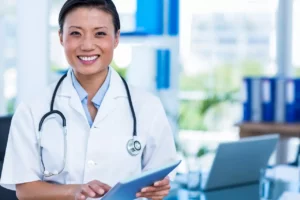 Nursing is an art and science emanating from a caring-healing framework. Holistic nursing programs focus on healing the whole person, recognizing the interrelationship of the bio–psychosocial-cultural-spiritual-energetic-environmental dimensions of the person. It emphasizes protecting and promoting mental, spiritual, and emotional health and wellness and supporting people to find meaning, peace, and harmony. The holistic nurse who graduates from this online bachelor's completion program, which includes online nursing certification components, partners with individuals, families, and communities to promote healing while honoring the individual's subjective experience about health and illness.
---
"Increasingly, hospitals and other healthcare agencies require nurses to be well rounded, to protect and promote health and wellness, and to have their Bachelor's Degree. As Senior Vice President, Patient Care Services and Chief Nursing Officer, I look forward to having Pacific College's Nursing graduates working at our institution." Kimberly S. Glassman, PhD, RN, Senior Vice President, Patient Care Services and Chief Nursing Officer – NYU Langone Medical Center
---
RN-to-BSN Online Program Outcomes
This online hybrid Bachelor of Science in nursing degree program in holistic nursing enables graduates to:
 
Empower patients/clients/families by teaching  whole person healing and self-care practices for a healthier lifestyle.
Assist individuals and families to manage stress, make healthy changes, and prevent disease by improving health and well-being.
Guide individuals and families between the conventional allopathic medical system and complementary/alternative/integrative therapies and systems.
Incorporate holistic integrative / CAM modalities with other nursing interventions.
Work on integrated health teams.
Practice in any healthcare or community setting.
Integrate reflective practice, holistic consciousness, and self-care into personal and professional life.
Unique Online RN-to-BSN Coursework Includes:
Theoretical Foundations of Holistic Nursing
The Nurse as Facilitator of Healing: Role and Modalities
Community Health Nursing/Population Focused Healthcare
Human-Centered Leadership
Research in Nursing
Issues and Trends
Psychoneuroimmunology
Plus a variety of support courses and electives to choose from, including Medical Cannabis courses!
Online RN-to-BSN Program Learning Outcomes
Upon completion of the RN-to-BSN program, the graduates will:
Practice professional nursing from an informed, caring healing framework.
Provide humanistic, holistic, high-quality care to individuals and families that reflects an understanding of the human condition and nursing management across the health-illness continuum, across the lifespan, and in all healthcare settings.
Conduct comprehensive and focused holistic (physical, behavioral, psychological, spiritual, cultural, developmental, socioeconomic, environmental, energetic) assessments of health and illness parameters in clients/patients.
Deliver compassionate, culturally competent, ethical, relationship-centered care that respects the individual and family preferences and values.
Implement evidence-based nursing interventions as appropriate for managing acute and chronic care to maximize health, independence, and quality of life of individuals, diverse population groups, and communities.
Utilize knowledge and skills for health promotion, wellness, risk reduction, and disease prevention for individuals, populations, and communities.
Provide appropriate health teaching and health counseling that reflects developmental stage, age, culture, spirituality, individual preferences, and health literacy considerations to foster individual/ family engagement in their care.
Use reflective practice and critical thinking skills as well as research and theory in the practice and evaluation of nursing care outcomes.
Demonstrate skills in information and communication technology for documenting and evaluating safe and high-quality nursing care and client/patient outcomes.
Communicate effectively with all members of the healthcare team, including other disciplines, the clients/patients and their support network.
Demonstrate leadership skills, clinical judgment and accountability when delegating to and supervising other members of the healthcare team.
Demonstrate the safe and efficient use of conventional nursing interventions as well as complementary/alternative/integrative modalities.
Advocate for access to and equitable distribution of quality health care for all citizens, particularly vulnerable populations.
Demonstrate a commitment to self-reflection, self-care, and life- long learning.
Practice within the ethical, legal, and regulatory frameworks of nursing and the standards of professional and holistic nursing practice.
Demonstrate tolerance for the ambiguity and unpredictability of the world and its effect on the healthcare system as related to nursing practice.
Online Bachelor of Science in Nursing – RN-to-BSN Completion Program
Minimum of 31.5 Credits
Coursework Online, Plus 2-Day Virtual Retreat
Full-Time (4 Terms) or Part-Time (7-9 Terms)
Complete Your Clinical Requirements in Your Area
Federal Consumer Disclosure Information About RN-to-BSN program
For important information on program costs, completion and placement rates, median debt incurred, etc., please see the program disclosure document.
Careers with a BSN Degree
A Bachelor of Science in Nursing (BSN) degree is a qualification for nurses seeking a career in the healthcare industry. In the United States, the demand for bachelors of nursing degree as a holistic nurse has been steadily increasing as healthcare organizations recognize the importance of a holistic approach to patient care. Here are some potential career paths to consider: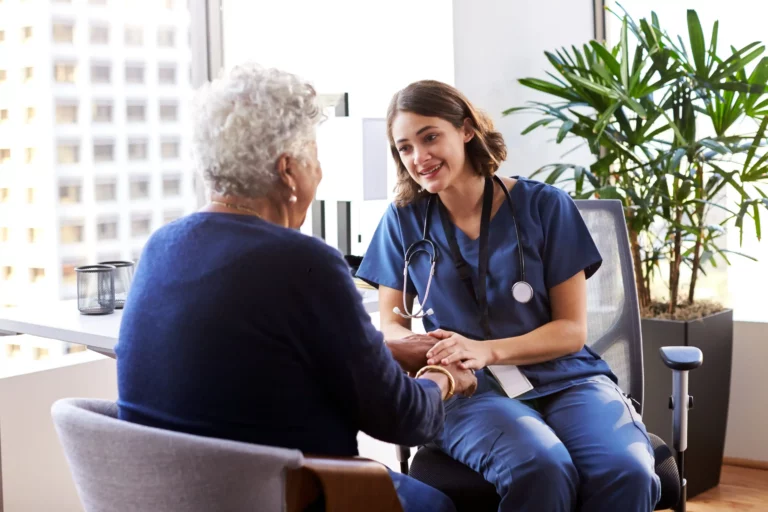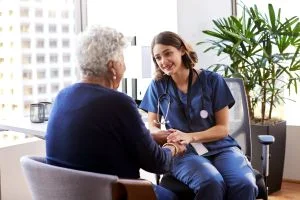 Registered Nurse (RN): with a bachelors of nursing degree, you can become a registered nurse and work in various healthcare settings such as hospitals, clinics, long-term care facilities, and home health agencies.
Holistic Nurse: As a holistic nurse, you will integrate complementary and alternative therapies with traditional nursing practices to promote healing and wellness. You may incorporate techniques such as acupuncture, therapeutic touch, aromatherapy, and mindfulness into your patient care.
Nurse Educator: With a BSN degree, you can pursue a career in nursing education. As a nurse educator, you will have the opportunity to shape the future of nursing by teaching aspiring nurses in academic settings.
Nurse Researcher: If you have a passion for advancing nursing knowledge and improving patient care, a BSN degree can be a stepping stone to a career in nursing research. As a nurse researcher, you can contribute to the development of evidence-based practices and participate in studies that explore the effectiveness of holistic interventions in healthcare settings.
Nurse Manager/Administrator: With a BSN degree, you can pursue leadership roles within healthcare organizations. Nurse managers or administrators are responsible for overseeing nursing departments, managing budgets, coordinating patient care services, and implementing holistic care strategies within their units.
For those who are already working as registered nurses (RNs), there are also options to pursue an RN-to-BSN program, which allows them to obtain a BSN degree while working. Many universities and colleges offer online and accelerated programs to make the transition convenient and affordable. Researching "cheap RN-to-BSN online" or "accelerated Bachelor of Science in Nursing programs" can help you find suitable options for advancing your nursing career.
This program opens up a world of opportunities for nurses interested in holistic care. Whether you choose to work as a holistic nurse, nurse educator, researcher, or nurse manager, your BSN degree will provide you with a strong foundation to deliver comprehensive, patient-centered care.
Requirements for Bachelor of Science in Nursing (BSN) Programs: A Path to Holistic Nursing in the USA
Obtaining a Bachelor of Science in Nursing (BSN) degree is a crucial step toward achieving your goals. Here are the general requirements for pursuing a BSN degree: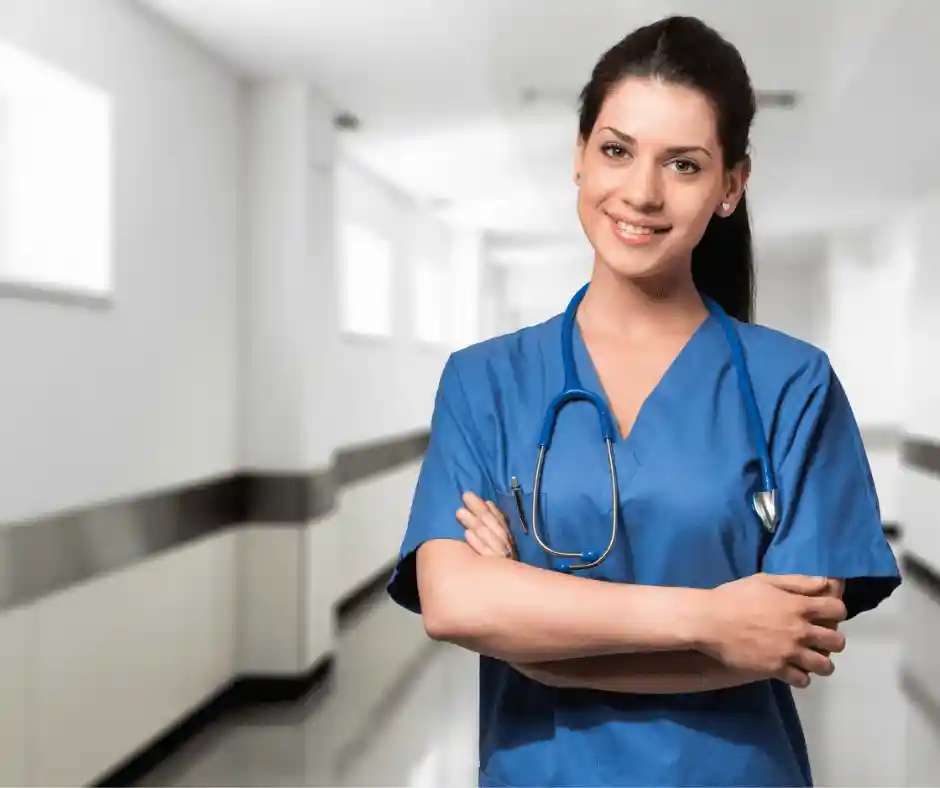 Educational Prerequisites: you need a high school diploma or equivalent. Some universities and colleges may have additional prerequisites, such as specific high school courses in subjects like biology, chemistry, and mathematics.
RN-to-BSN Programs: these programs are designed to facilitate the transition from an associate degree or diploma to a BSN degree.
Online Bachelor of Science in Nursing: programs have gained popularity in recent years due to their flexibility and accessibility. RN-to-BSN online programs allow students to complete coursework online, providing convenience for those with personal or professional commitments. Online BSN programs often include interactive virtual classrooms, simulations, and clinical experiences in local healthcare settings.
By successfully completing the required coursework and clinical experiences, you will be well-prepared for a career as a holistic nurse.
What to Expect From an Online RN-to-BSN Program: A Guide to Holistic Nursing Education in the USA
With the flexibility offered by online education, the popularity of online RN-to-BSN programs has soared. We will delve into what you can expect from the best online RN-to-BSN programs, with a focus on the growing field of holistic nursing in the USA.
The Benefits of Online RN-to-BSN Programs
Online RN-to-BSN programs provide a convenient pathway for registered nurses to earn their bachelor's degree while maintaining their professional commitments. Fast track RN-to-BSN online programs provide an accelerated pathway for registered nurses to earn their nurse bachelor degree.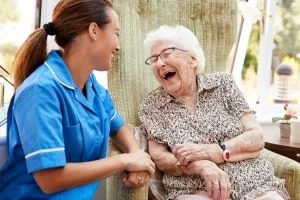 Comprehensive Curriculum: the best online RN-to-BSN program curriculum designed to build upon the knowledge and skills acquired through previous nursing education and experience. Courses typically cover a range of topics including advanced nursing practice, community health, leadership and management, evidence-based practice, and research methodologies.
Holistic Nursing Approach: holistic nursing is an approach that recognizes the interconnectedness of the mind, body, and spirit in promoting health and healing. Many online RN-to-BSN programs now incorporate elements of holistic nursing into their curriculum. Students can expect to explore topics such as integrative therapies, complementary and alternative medicine, mindfulness, self-care, and the promotion of overall well-being in patient care.
Interactive Learning: although online, the best RN-to-BSN programs strive to create an engaging and interactive learning environment. Through the use of virtual simulations, case studies, online discussion boards, and collaborative projects, students can interact with faculty and fellow classmates, fostering a sense of community and enhancing the learning experience.
By choosing the best online RN-to-BSN program, nurses can expect a comprehensive curriculum that incorporates elements of holistic nursing, interactive learning experiences, clinical practicum opportunities, and ample support from faculty and resources.
Earn Your RN-to-BSN Online from an Accredited Nursing School
Online RN-to-BSN programs have gained popularity because these programs cater to the needs of working nurses, allowing them to continue their education while balancing professional and personal commitments. By opting for an accredited nursing school, you can be confident in the quality and recognition of your degree upon completion.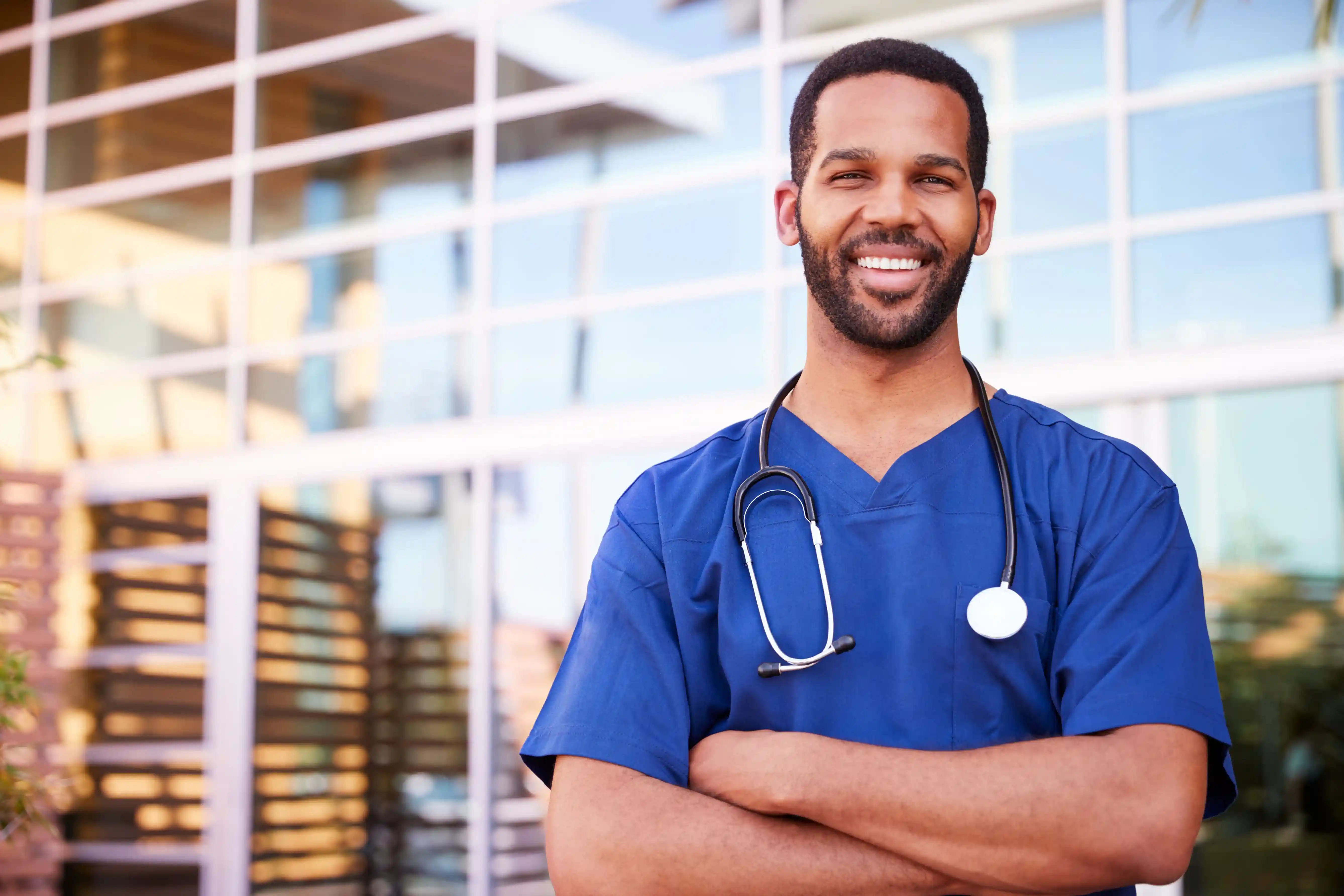 A Bachelor of Science in Nursing degree equips nurses with the advanced knowledge and skills necessary for providing comprehensive patient care. The curriculum of online RN-to-BSN programs builds upon the foundational training and experience acquired during RN education. Many online RN-to-BSN nursing programs incorporate holistic nursing principles into their curriculum.
Choosing an accredited bachelor in science of nursing schools is vital to ensure quality education and future career prospects. Reputable nursing schools employ experienced faculty members who possess advanced degrees and extensive clinical experience.
Whether you seek career advancement, a deeper understanding of holistic nursing, or opportunities for further education, online BSN programs offer an accessible pathway to achieving your goals.
Ready to Apply?
If you think a career in holistic medicine is something you would like to pursue, contact us and speak to an admissions representative to get started on your new journey!
For more information, call (855) 866-6767 or fill out our contact form to be contacted by a Pacific College representative.
Who is eligible for the RN-to-BSN program at Pacific College of Health and Science?
To be eligible for the RN-to-BSN online program at Pacific College of Health and Science, you must have the following:
RN license
GPA of 2.75 or higher
Proficient in English language
What is the class schedule like for the BSN program at Pacific College of Health and Science?
RN-to-BSN program coursework is 100% online with the clinical practice done in your own community.
Is Pacific College of Health and Science accredited?
Yes, Pacific College of Health and Science is accredited by WSCUC (see https://www.wscuc.org/ for more information). The Bachelor of Science in Nursing program is accredited by ACEN (see https://www.acenursing.org/)
Is RN-to-BSN online program endorsed by the AHNCC?
Yes, the Bachelor of Science program is endorsed by the AHNCC.
What are the learning outcomes for a person who graduates with a Bachelor of Science in Nursing at Pacific College of Health and Science?
Upon completing the bachelor's degree program in nursing, graduates will be prepared and eligible to take the AHNCC certification exam to become a board-certified holistic nurse by sitting for the HNB-BC certification exam as long as eligibility requirements are met as per AHNCC.
Does Pacific College of Health and Science offer financial aid for the Bachelor of Science in Nursing program?
Financial aid is available for those who qualify.
How long is the RN-to-BSN program at Pacific College of Health and Science?
The RN-to-BSN program can be completed in as few as four semesters as a full-time student or seven to nine terms as a part time student. Course length will vary by individual.
Are the Bachelor of Science in Nursing program classes recorded?
Yes, the Bachelor of Science in Nursing program classes are recorded.
What is the RN-to-BSN?
RN-to-BSN refers to an educational pathway that allows registered nurses (RNs) who have previously earned an Associate Degree in Nursing (ADN) or a diploma to further their education and obtain a Bachelor of Science in Nursing (BSN). This advancement not only provides a broader and more comprehensive nursing education but can also open up more career opportunities in leadership, management, and specialized nursing fields. Pacific College of Health and Science offers an RN to BSN online program, allowing nurses the flexibility to pursue their bachelor's degree while continuing their professional practice. Through this program, students can expect a blend of advanced nursing theory, evidence-based practice, and practical leadership skills tailored for today's complex healthcare environment.