Acupuncture School in Chicago
Next term starts on January 8th, 2024!
Pacific College's Acupuncture School in Chicago, Illinois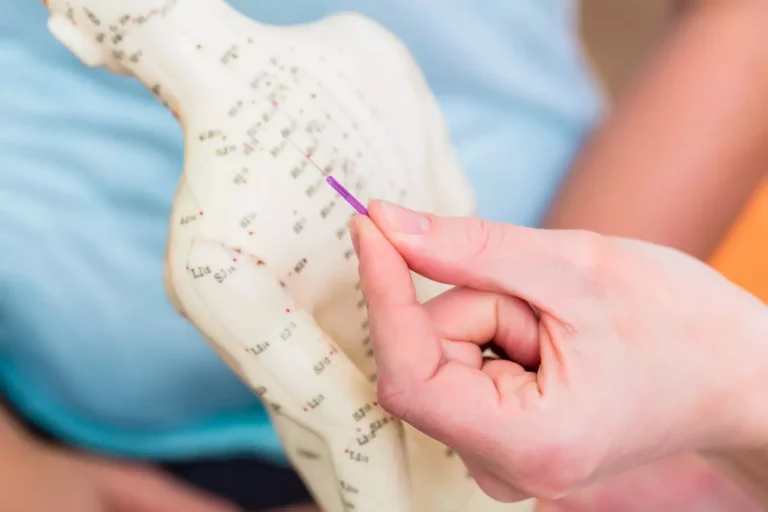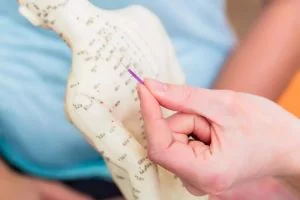 The U.S. healthcare system is undergoing a major scientific and philosophical evolution, and patients are demanding natural, evidence-based practices and preventative services.
This transition is creating a need for health professionals with a passion for integrative healthcare, and the Midwest is desperate for professionals who can provide innovative solutions to ailments, mental health disorders, and overall wellness. The Pacific College of Health and Science's acupuncture doctorate and master's programs are uniquely positioned to help future healthcare professionals lead the holistic healthcare movement in Chicago, inspiring a deep and lasting respect for the integrity of the human body, mind, and spirit.
Chinese Medicine and Acupuncture Programs
These entry-level doctorates in acupuncture and Chinese medicine train practitioners to function as independent healthcare providers.
Former DACM program name was changed in accordance with the new policy established by the Accreditation Commission for Acupuncture and Herbal Medicine (ACAHM). However, the curriculum remains the same.
This program makes students eligible for the California state licensure exams as well as the national certification examinations, which enable students to become licensed in the remaining states that regulate acupuncture colleges and Chinese medicine schools.
Former MSTOM program name was changed in accordance with the new policy established by the Accreditation Commission for Acupuncture and Herbal Medicine (ACAHM). However, the curriculum remains the same.
This program helps students become eligible for the national certification examinations from NCCAOM and allows the student to become licensed in states that regulate acupuncture and Chinese medicine using the NCCAOM exam. As this program does not require herbology, it's a shorter duration than the MSAcCHM.
The program has been designed for licensed acupuncturists and qualifies students to become eligible for the NCCAOM exam in Chinese Herbology.
Pacific College of Health and Science designed this online pathway to a doctorate for previous graduates of Chinese medicine or acupuncture master's programs (or equivalent).
Acupuncture Degree and Certification Highlights
Is a Career in Acupuncture Right For You? Find Out!
Take the Pacific College Acupuncture Career Readiness Quiz
This fun, online quiz takes 3 minutes to complete and you'll receive a personalized report. Identify your strengths and social style to help you determine what you are best suited for. Get your Acupuncture Career Readiness score now!
Why Acupuncture School in Chicago?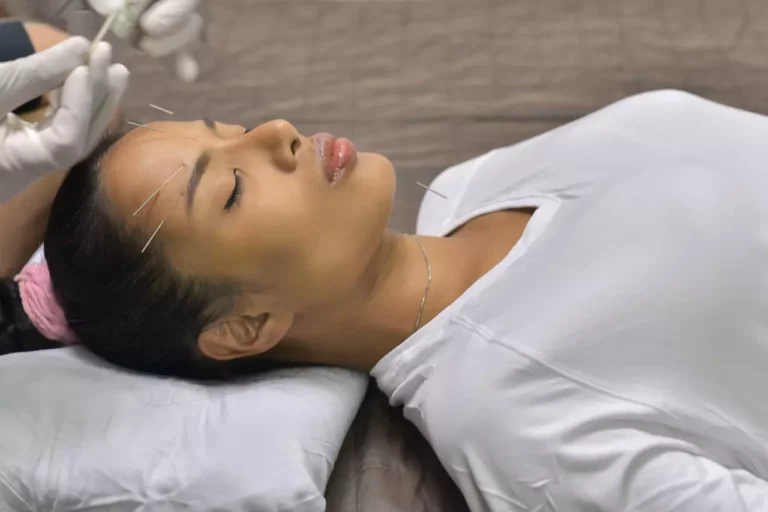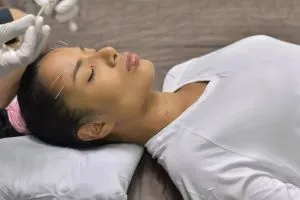 Due to the broad recognition of acupuncture among established health professionals as the leading treatment for common ailments, healthcare organizations across the world are actively seeking trained acupuncturists with backgrounds in biomedicine and holistic healing. Plus, with an estimated 20 percent of the U.S. population suffering from low back pain, The American College of Physicians recently issued a new set of guidelines that support acupuncture as an effective alternative to opioids for pain.
Who Should Choose an Acupuncture and Massage College?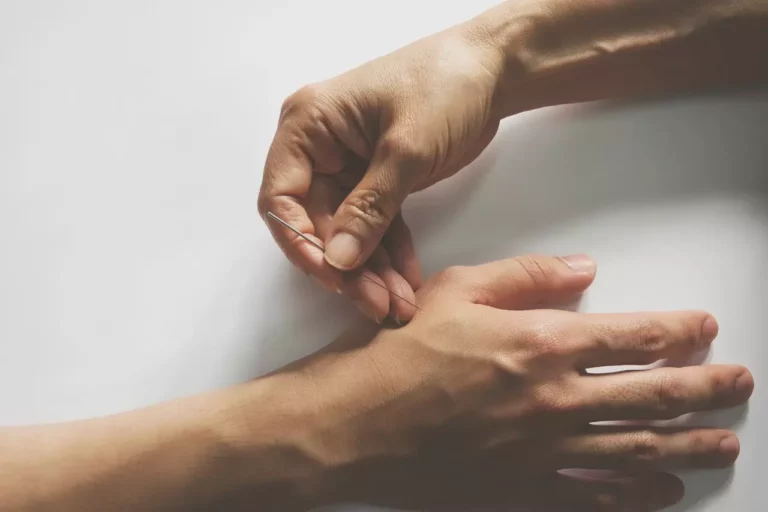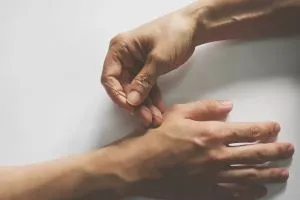 As interest in alternative treatments and holistic care increases among the U.S. population, acupuncture is gaining early acceptance from proponents of natural and organic lifestyles. The acupuncture program at the Pacific College acupuncture school in Chicago will speak to these individuals and others who are already passionate about naturally restoring balance within the human body. Our program has been designed for individuals seeking to turn their passion into a rewarding career in the field of acupuncture. Pacific College acupuncture courses expertly blend biomedicine-based practices with traditional holistic healing to capture the strengths and efficacy of each domain.
Recently, CNS Neuroscience and Therapeutics published a review that proposed acupuncture as a comparable alternative to using cognitive-behavioral therapy to treat anxiety. More and more health practitioners are advocating for the expansion of the practice of acupuncture, and the role of Chinese medicine within the Western healthcare landscape will play a heavier role in shaping future perspective on holistic care. The acupuncture courses at Pacific College, a renowned acupuncture college, especially at their acupuncture school in Chicago, were designed to challenge and motivate students to grow personally and professionally to become leaders within their local communities.
"Pacific gave me a foundation for a limitless future in the field of holistic healing and acupuncture. I feel that I gained an authentic and deep understanding of holistic medicine during my time at Pacific, and I now feel like I can have a truly rewarding acupuncture career."
Acupuncture and Chinese Medicine Career Outlook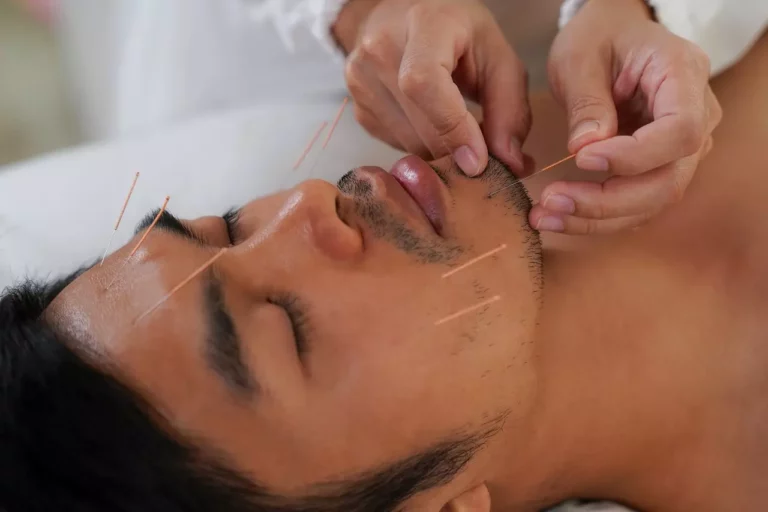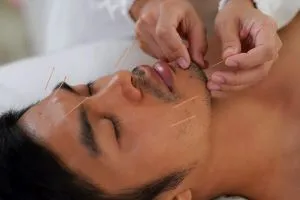 It is estimated that 35 million Americans undergo acupuncture treatments regularly, and this trend is growing as acupuncture becomes increasingly accepted by medical insurances as a treatment for pain and other chronic conditions. In addition, acupuncturists are now also working alongside traditional medical practitioners to deliver multidisciplinary care programs for people with a wide range of conditions. As a result, there's never been a better time to choose a career in acupuncture.
According to LearnHealthCare.net, the discipline is expected to grow by 32 percent in America between 2016 and 2022.
As of 2018, roughly 38,000 licensed acupuncturists worked in spas, cancer clinics, physical therapy and chiropractor offices, hospitals, educational institutions, and national and state agencies. The demand for acupuncturists is set to increase, partly due to new clinical studies that highlight acupuncture as an effective alternative treatment for pain.
Acupuncture College Tuition – Chicago, IL Campus
The tuition costs for the different acupuncture programs vary. You can see a breakdown of all the costs for each course and for the complete acupuncture school tuition and fees by visiting the college catalog. PCHS continuously updates the catalog, so you can find the exact costs for the program you are interested in.
Since 1986, those with a calling to heal and promote overall health in the mind and body have been led to the programs at Pacific College of Health and Science. Graduates are prepared to both prevent and remedy pain, discomfort, and disease through practices such as massage therapy, acupuncture, and holistic nursing.
Pacific College prepares students for careers as healing practitioners through an intersection of Eastern healthcare practices and Western bioscience with a strong hands-on clinical component. All three campus locations feature student clinics where learning practitioners serve the needs of real clients.
Chicago, Illinois | Acupuncture School FAQS
How does acupuncture work?
Acupuncture is commonly used to treat chronic pain throughout the body. Additionally, it can treat health issues such as allergies, insomnia, hypertension and more. In acupuncture, specific points in the body corresponding to certain nerves, muscles and connective tissue, are therapeutically stimulated through the insertion of very thin needles.
What does acupuncture treat?
Besides pain relief, acupuncture is increasingly used for other aspects of health, from allergies to anxiety and depression. In fact, there is limited evidence supporting the benefits of acupuncture for obesity, acne, diabetes and many more areas!
Is acupuncture safe?
The risks of acupuncture treatment are low if done by a well-trained, certified practitioner. Exposure to infection is minimal since needles used are single-use, and side effects are minor, including mild soreness and bleeding at acupuncture sites.
Is acupuncture school worth it?
Acupuncture school is worth it because one cannot take a State licensure exam without demonstrating proof of education at a State-approved school. It is also important to work with experienced instructors to learn techniques that are safe and well adapted to your client's overall health and condition. Our acupuncture school in Chicago will prepare you to become a well-rounded practitioner through a robust program in the core areas of acupuncture theory and practice, as well as exploration of supporting courses on topics such as Chinese herbology. This broad study of acupuncture can prepare you to take on the challenges of both private practice and collaborative alternative medicine settings.
How long is acupuncture school?
Lengths of acupuncture school programs vary depending on program and location. For information on specific acupuncture program length or requirements you can check the school catalog and reference p.131 to view both master's and doctoral program information.
How much is acupuncture school?
The cost of acupuncture school depends on the institution. Accredited colleges offer financial aid to those who qualify. You can also apply for student loans, and find grants or scholarships online. In addition, if you are a Veteran, there are at least five education assistance programs administered by the Department of Veterans Affairs that you can apply for. To explore your specific program costs, you can find tuition and other fees for the Chicago campus listed on page 145 of the school catalog. For the most current information on your costs you can contact our acupuncture school Chicago campus.
If you think a career in holistic medicine is something you would like to pursue, contact us and speak to an admissions representative to get started on your new journey!
For more information, call (855) 866-6767 or fill out our contact form to be contacted by a Pacific College representative.
Pacific College of Health and Science – Chicago
65 E Wacker Pl Suite 2100, Chicago, IL 60601
773-477-4822