Great Campus Locations and Vibrant Online Division
The Pacific College campuses are strategically located in beautiful, easy-to-access locations in San Diego, New York, and Chicago. Since 2020, Pacific College's online division has also grown to offer an exciting selection of programs offered in multiple time zones.
Here, you will thrive among peers who share similar core values, based on holistic and integrative wellness. We treasure uniqueness and value diversity. You will feel respected, heard, and nurtured towards the best version of yourself.
Classrooms are bright and open, hands-on labs well equipped, and technology seamlessly integrated. At each campus, elected student councils sponsor clubs and events offering you plenty of opportunities to make lifelong connections. Student lounges are equipped with refrigerators, comfortable sitting areas, vending machines, and tea-friendly nooks. Campus stores offer books, learning props, and college merch. Libraries are packed with a vast selection of reference material in multiple languages, computers, printers, and digital resources.
Classes are taught by experienced industry professionals, including acupuncturists, medical doctors, massage therapists, nurses, health coaches, herbalists, chiropractors, homeopaths, and more. PCHS faculty members also actively collaborate with local hospitals and healthcare organizations to help place you in cutting-edge externships during the advanced part of your training.
And when you feel ready, you will be encouraged to learn and practice qi gong, a mind-body-spirit practice that integrates posture, movement, breathing technique, and focused intent. You see, we believe in walking our talk: improving lives exponentially.. starting with yours!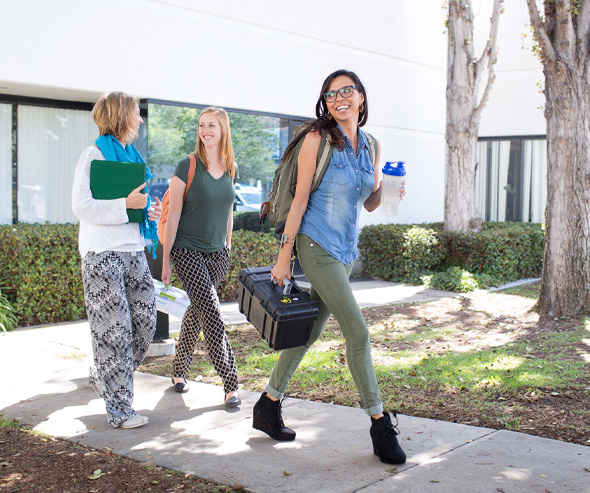 Call us, email us or ask our friendly chat agent!
San Diego: (619) 564-5522
New York: (212) 388-9525
Chicago: (773) 435-0017
Pacific College Campus Clinics
At each campus, community-oriented teaching clinics offer a professional setting in which to complete your internship requirements. During the last phase of your training, you will officially become an "intern", and get to work on the public under the supervision of highly educated, skilled acupuncturists, massage therapists, coaches and nurses. Each clinic features its own full-service herbal dispensary, which carries an extensive selection of high-quality raw herbs, powdered herbs, and patent medicines. The dispensaries also carry a line of college-branded proprietary herbal formulas produced in partnership with a leading herbal medicine company.
On average, Pacific College student interns and acupuncturists treat more than 1,500 patients each week in the Pacific College Clinics.
Pacific College Campuses & Programs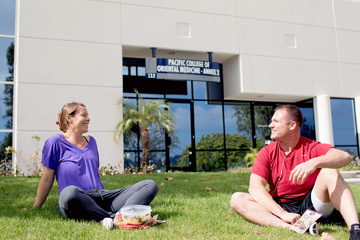 Pacific College's main campus is located in the heart of Mission Valley, minutes from beaches, shopping centers, the San Diego River, housing, and many diverse and historic communities. Both the clinic and the college, which occupy three buildings in total, have several parking options and easy freeway access.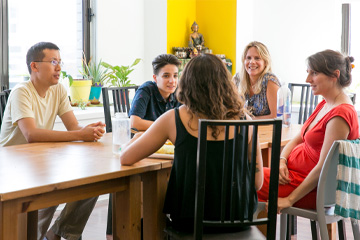 Pacific College's New York campus is on William Street in Lower Manhattan, near City Hall, the South Street Seaport and Wall Street. The college occupies the 19th floor, with stunning views of the East River and Brooklyn Bridge, and the clinic is conveniently located on the first floor. The campus was upgraded in 2021 with both student requests and feng shui in mind.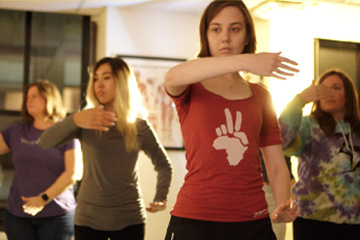 The Chicago campus, on Wacker Place in the Loop area of downtown, is bright and colorful, with panoramic views. Millennium Park, the Chicago River and the shopping district of the Magnificent Mile are nearby, and the college offers the
CTA U-Pass for easy access to the rest of the city.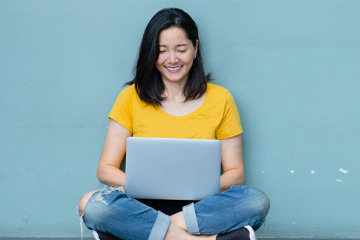 Pacific College of Health and Science has been at the forefront of online education in each of the professions it represents. The online programs are delivered using a combination of live classes and self-paced assignments. All students have access to the college's extensive electronic library resources.
If you think a career in massage therapy is something you would like to pursue, contact us and speak to an admissions representative to get started on your new journey!
For more information, call (855) 866-6767 or fill out our contact form to be contacted by a Pacific College representative.