Acupuncture School Accredited in New York
Next term starts on January 8th, 2024!
Lead the Holistic Health Movement in New York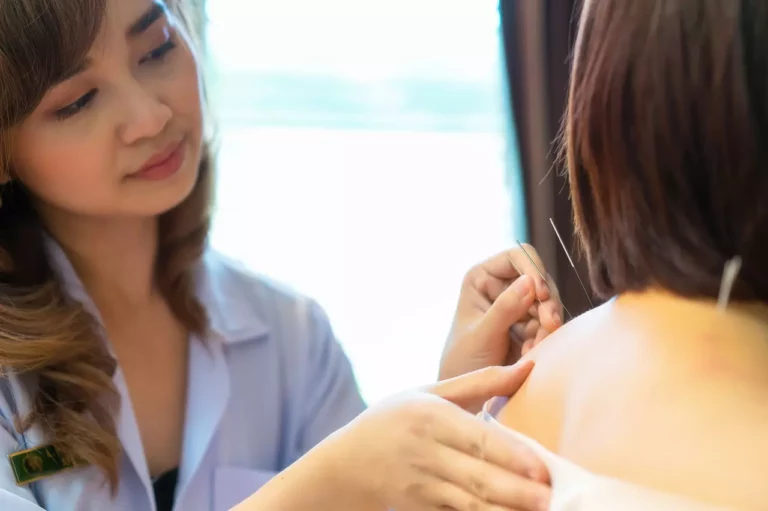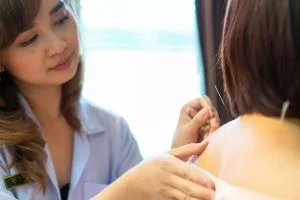 The U.S. healthcare system is experiencing a major scientific and philosophical evolution, driven by the growing demand for integrative care that addresses the mind, body, and spirit connection. As a natural, evidence-based practice, acupuncture is leading the movement of holistic and integrative healthcare. The effects of daily stress are urging patients to seek care from acupuncture professionals who can provide innovative solutions to ailments, mental health disorders, and overall wellness.



NEW! Special Scholarship Offer!
Enroll in one of the master's programs, and receive 60% off the doctorate completion program! Ask your Admissions officer for details.
Offer valid for NY Campus only.
Chinese medicine can address a wide variety of health conditions. In the 2019 World Health Organization's global report on traditional and integrative medicine*, acupuncture is listed as the most common form of practice (reported by 113 Member States), closely followed by herbal medicines (110). Homeopathy and Chinese medicine came in next, each used by 100 member states, before naturopathy, chiropractic, osteopathy, and Ayurvedic medicine. This really shows the wide recognition for acupuncture and Chinese medicine across the world, and how enrolling in acupuncture or Chinese medicine schools can open up the door to a rewarding career.
Pacific College's professional programs are uniquely positioned to help future healthcare professionals lead the integrative healthcare movement in New York, inspiring a deep and lasting respect for the integrity of the human body, mind, and spirit.
Acupuncture programs in NYC
This program makes students eligible for the California state licensure exams as well as the national certification examinations, which enable students to become licensed in the remaining states that regulate acupuncture colleges and Chinese medicine schools.
Former MSTOM program name was changed in accordance with the new policy established by the Accreditation Commission for Acupuncture and Herbal Medicine (ACAHM). However, the curriculum remains the same.
This program helps students become eligible for the national certification examinations from NCCAOM and allows the student to become licensed in states that regulate acupuncture and Chinese medicine using the NCCAOM exam. As this program does not require herbology, it's a shorter duration than the MSAcCHM.
The program has been designed for licensed acupuncturists and qualifies students to become eligible for the NCCAOM exam in Chinese Herbology.
The Pacific College of Health and Science has designed this pathway for acupuncturists who already have their master's (or equivalent) to continue their work and receive their doctorate.
Admissions Requirements for Acupuncture School Accredited in NY
To become a qualified acupuncturist in New York, you must first complete an acupuncture program at an accredited school. Admission to an NYC acupuncture school typically requires meeting certain criteria. Here are the common admissions requirements for acupuncture schools NY: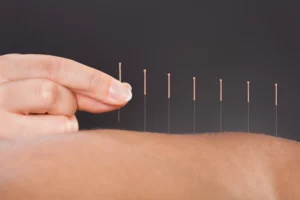 To get an acupuncture degree, applicants must have a high school diploma or equivalent. Some schools may require prerequisite coursework in biology, anatomy, or other related sciences.
Submitting official transcripts from previous educational institutions is a standard requirement. A competitive GPA may improve your chances of acceptance.
A school for acupuncture often requests letters of recommendation from academic instructors, healthcare professionals, or employers who can attest to your suitability for the program.
A well-written personal statement that outlines your passion for acupuncture, your career goals, and your commitment to holistic healthcare can significantly impact the admission decision.
A New York acupuncture school may require applicants to take specific entrance exams, such as the GRE or SAT, and submit their scores as part of the application process.
In some instances, candidates from NYC acupuncture schools may be invited for an interview to assess their communication skills, motivation, and fit for the acupuncture program.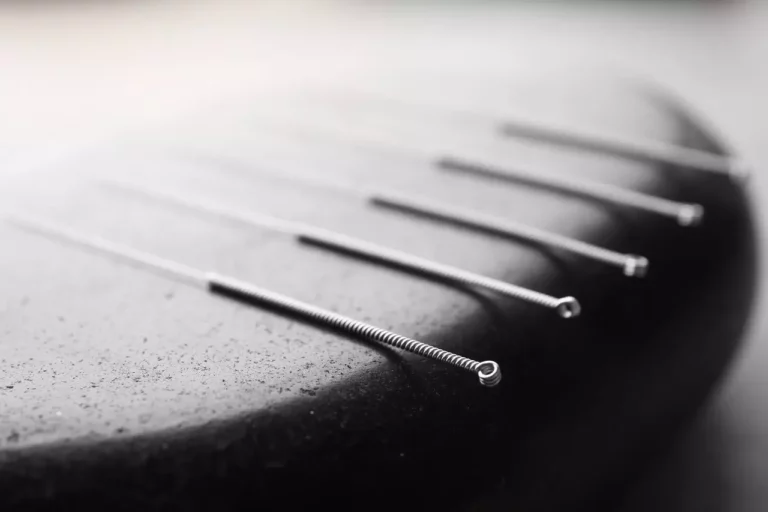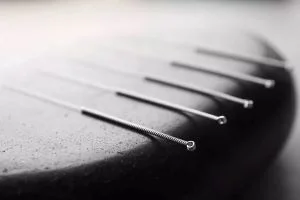 The American College of Physicians recently issued a new set of guidelines that support acupuncture as an effective alternative to opioids for pain. With an estimated 20 percent of the U.S. population suffering from low back pain, acupuncture is gaining wider appeal.
In addition, acupuncture has been cited by the World Health Organization (WHO) as a potent treatment for a wide array of ailments and conditions, such as headaches, insomnia, back pain, infertility, heart problems, and sports injuries. Healthcare organizations across the world are also actively seeking trained acupuncturists with backgrounds in biomedicine, herbology, and holistic healing.
Who Should Choose Acupuncture Programs in New York?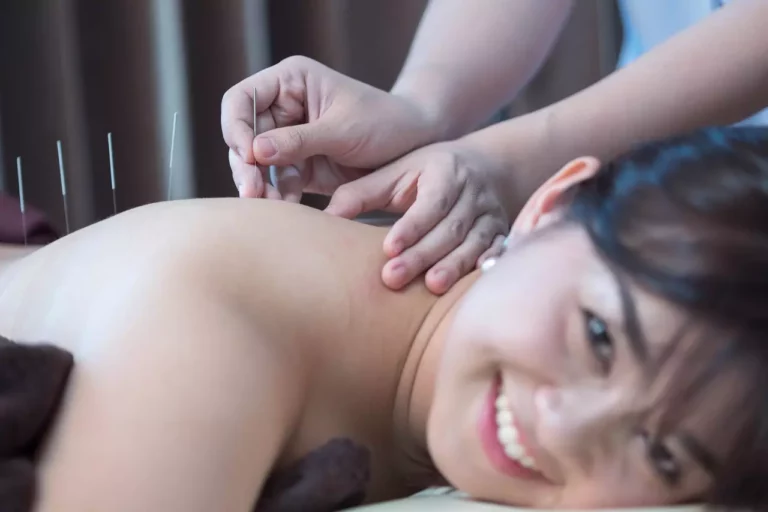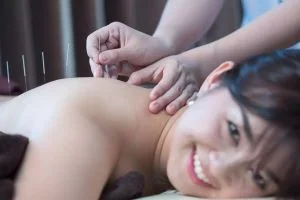 The Pacific College acupuncture programs have attracted experienced acupuncturists and aspiring integrative health practitioners. An acupuncture program at the Pacific College acupuncture school in New York appeals to those passionate about naturally restoring balance within the human body. As interest in integrative treatments and holistic care increases among the U.S. population, health practitioners currently practicing in the field of acupuncture will need to deepen their understanding of holistic healing and Eastern medical theory to gain a competitive edge.
Our advanced courses expertly blend biomedicine-based practices with traditional holistic healing to capture the strengths and efficacy of each domain. The Master of Science in Acupuncture degree program trains practitioners of acupuncture to function as primary, independent healthcare providers. Students have the option of choosing between an emphasis on classical or traditional Eastern medicine. Our Master of Science in Acupuncture with a Chinese Herbal Medicine Specialization program appeals to health practitioners who have a desire to develop a perspective based on traditional Eastern medicine, including herbology, and modern biomedical science. Courses were developed by doctoral educators, subject matter experts, and experienced distance education designers and enrich the acupuncturist's understanding of both biomedicine and Eastern medicine.
Finally, the Certificate in Chinese Herbal Medicine equips licensed acupuncturists with the knowledge of the fundamental principles of herbal medicine, extending the scope of practice to include both herbology and acupuncture.
Benefits of a Career in Acupuncture in New York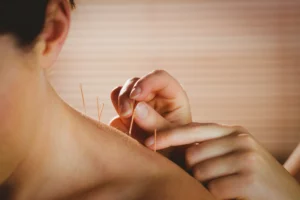 Acupuncture, an ancient healing art that originated in China, has gained popularity and recognition in modern times, especially in New York. As a city known for alternative medicine and especially holistic healthcare practices, New York is one of the best places to receive an education. If you are considering a career in acupuncture in NYC, attending a New York acupuncture school is necessary to obtain your degree. Here are some benefits of an acupuncture career:
With an increasing number of those who seek alternative and complementary therapies, the demand for acupuncture services has risen steadily in New York. As people become more health conscious, they are turning to acupuncture as a non-invasive and effective way to address various health issues.
As an acupuncturist, you can make a real difference in people's lives. By promoting physical and emotional well-being through acupuncture, you can witness the positive impact of your treatments on patients, which can be incredibly fulfilling.
Graduating from a reputable acupuncture school in New York like Pacific College of Health and Science, opens doors to a wide range of job opportunities. You can work in a private practice, integrative health centers, spas, rehabilitation centers, or even collaborate with conventional medical practitioners.
Also, acupuncturists are respected members of the healthcare community, so if you obtain a NY acupuncture certification your role in promoting holistic health is increasingly recognized and appreciated.
Student Testimonial about Acupuncture School in New York
"Pacific College gave me a foundation for a limitless future in the field of holistic healing and acupuncture. I feel that I gained an authentic and deep understanding of holistic medicine during my time at Pacific, and I now feel like I can have a truly rewarding acupuncture career."
Pacific College graduates have gone on to work in the following settings:
Physical therapy and chiropractic offices
Spas
National and state agencies
Hospitals
Clinics
Private practices
And more!
Acupuncture School NYC Tuition and Fees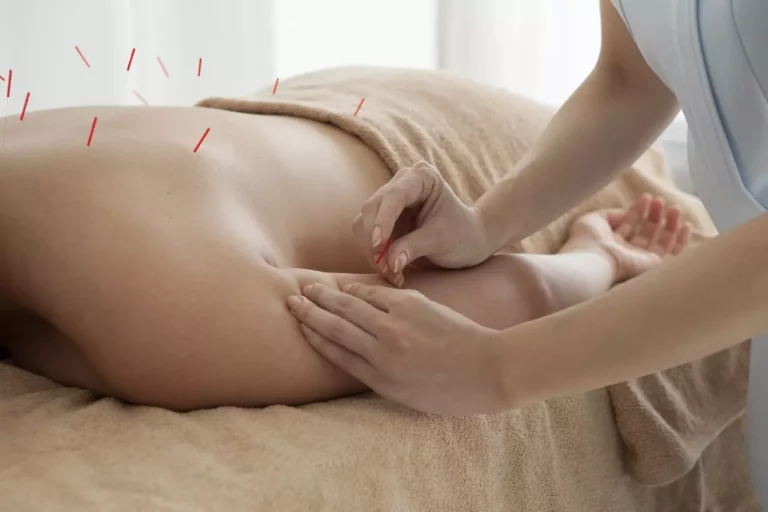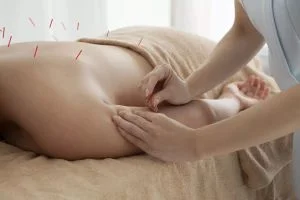 The tuition costs for the different acupuncture programs vary. You can see a breakdown of all the costs for each course and for the complete acupuncture school tuition and fees by visiting our Acupuncture Course catalog. Also shown are the cost for Books and Supplies and any fees associated with each program. PCHS updates the catalog each year so you can know the exact costs for the program you are interested in.
Become a Qualified Acupuncturist at an Accredited Acupuncture School in New York
If you have a passion for holistic healthcare and aspire to become a skilled acupuncturist, enrolling in an accredited New York acupuncture school can set you on the path to success. Acupuncture, an ancient practice that has found wide acceptance in modern times, offers numerous benefits for both practitioners and patients. By choosing the right school, you can receive a quality education, gain experience, and obtain career opportunities.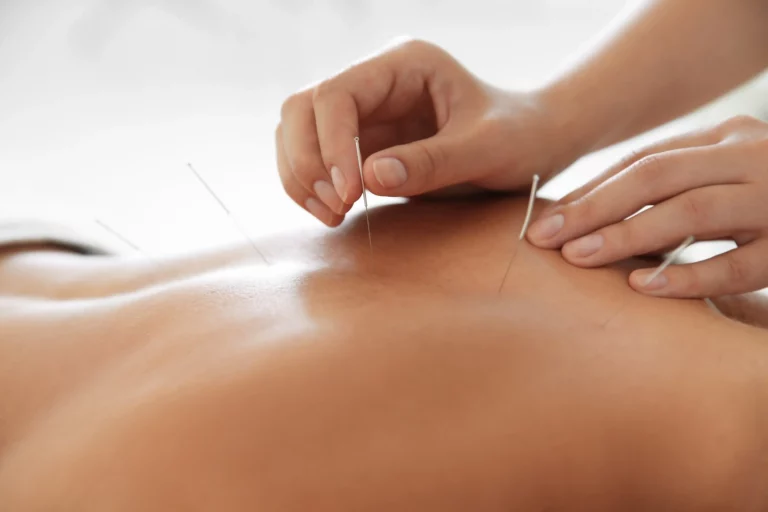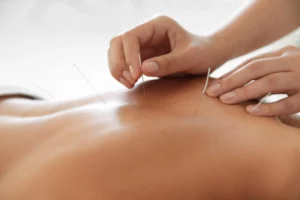 When researching potential acupuncturist schools, keep in mind the importance of accreditation. Accredited acupuncture colleges adhere to strict educational standards and are more likely to provide high-quality instruction and support. Additionally, consider the expertise of the faculty members, as experienced instructors can offer valuable insights and mentorship throughout your educational journey.
Choosing accredited acupuncture programs is critical to becoming a qualified acupuncturist. With the proper education, acupuncture training, and support, you can start a career in holistic medicine that will have an impact on the well-being in the lives of your future patients. By investing in your education at the finest acupuncture schools, you are setting yourself up for success in the thriving field of acupuncture.
Since 1986, those with a calling to heal and promote overall health in the mind and body have been led to the programs at the Pacific College of Health and Science. Graduates are prepared to both prevent and remedy pain, discomfort, and disease through practices such as massage therapy, acupuncture, and holistic nursing. Pacific College prepares students for careers as healing practitioners through an intersection of Eastern healthcare practices and Western bioscience with a strong hands-on clinical component. All three campus locations feature student clinics where learning practitioners serve the needs of real clients.
New York | ACUPUNCTURE SCHOOL FAQS
What is Chinese medicine?
Chinese medicine is one of the oldest continuous systems of medicine in history, with recorded instances dating as far back as 2,000 years.. The Pacific College acupuncture and Chinese medicine school in New York focuses on treating the whole person, focusing on the mental, spiritual, physical and emotional aspects of the patient.
Is Pacific College of Health and Science accredited?
How much is acupuncture school in New York?
How long is acupuncture school in New York?
Is acupuncture school needed to become an acupuncturist?
If you think a career in holistic medicine is something you would like to pursue, contact us and speak to an admissions representative to get started on your new journey!
For more information, call (855) 866-6767 or fill out our contact form to be contacted by a Pacific College representative.
Pacific College of Health and Science – New York
110 William St 19th floor, New York, NY 10038
212-982-3456