Massage Therapy School
Next term starts on January 8th, 2024!
Pacific College's Massage Therapy School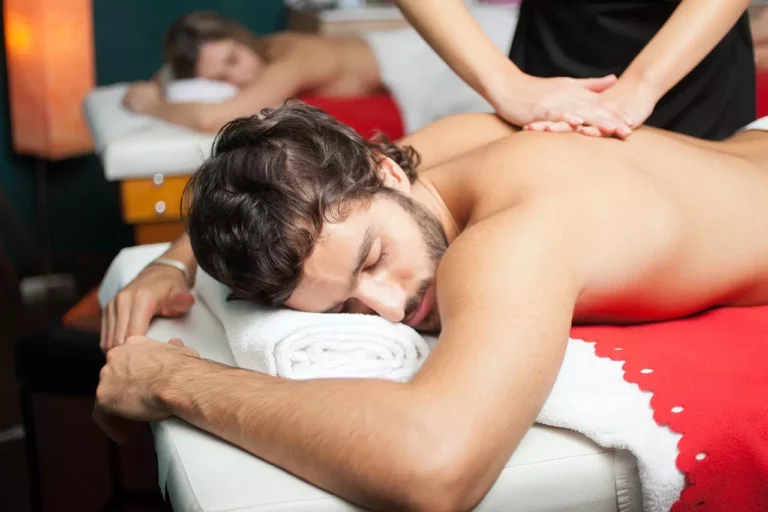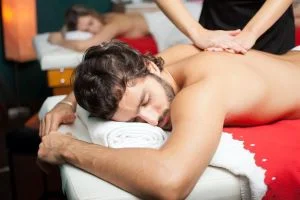 Are you seeking a deeper meaning in your professional life? Do you love helping others and understand how true healing comes from a deeply holistic, mind/body/spirit approach? Then massage therapy school is for you.
If you are considering enrolling in school to become a massage therapist, you probably already know the many benefits massage therapy offers for one's health. Massage therapy is one of the oldest health practices still currently in use across the world. It is a clinically proven treatment for a range of conditions ranging from acute and chronic pain to anxiety, depression, fibromyalgia, or even prenatal and infant care, and more. During your massage therapy training, you will gain the essential anatomy, physiology and pathology knowledge necessary to become a highly trained professional, as well as a wide range of bodywork modalities so you can work in a variety of settings and address many different conditions.
Throughout the U.S., there is a growing demand for massage practitioners who can offer holistic healing that combines traditional medicine techniques with the latest evidence-driven clinical solutions. Qualified massage therapists have the unique opportunity to apply their skills in many different settings such as within a hospital, holistic health clinic, chiropractor's office, spa, in private practice, or even in sports-focused environments.
Pacific College's Massage Therapy Programs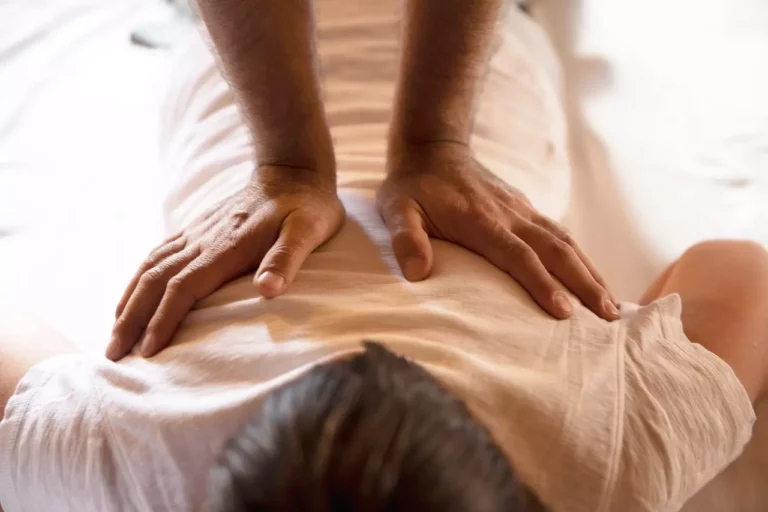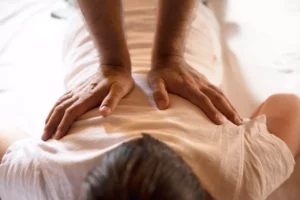 At Pacific College, massage therapy students learn to use techniques that combine Eastern bodywork traditions with Western science. Graduates of Pacific College's massage therapy school have the competitive edge in an industry that is rapidly shifting to modern integrated care practices. In China and Japan, therapeutic massage is one of the major branches of the traditional healing arts. Hospitals in China commonly include an entire department devoted to massage therapy, working with the acupuncture and herbal departments to create a comprehensive plan of treatment.
Pacific College's massage therapy programs reflect the college's respect for this type of "complete" massage practitioner. You will receive in-depth training in all the Western bodywork modalities like at any other massage school, such as Swedish massage, sports massage, neuromuscular therapy, and even prenatal massage or aromatherapy. In addition, depending on your campus of choice, you may also select courses from a wide array of electives including acupressure, Chinese tui na, Japanese shiatsu, Thai massage, taiji, qigong, and more.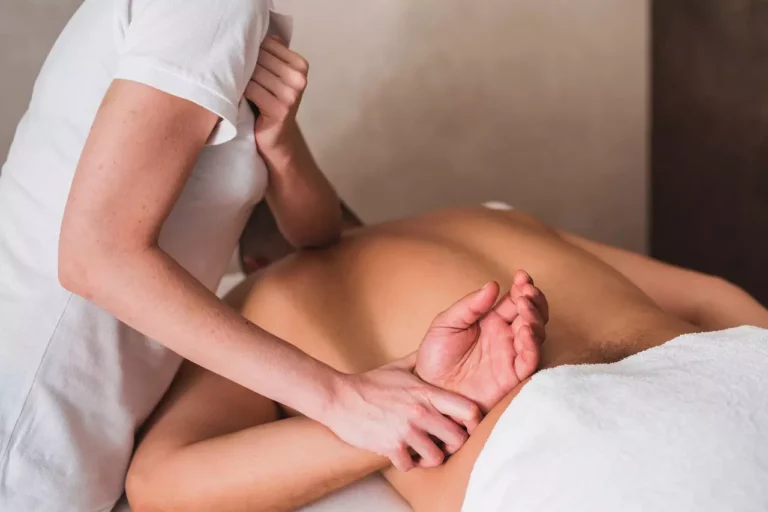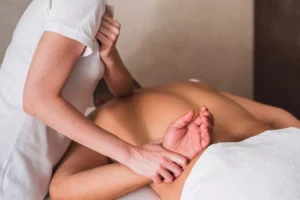 You may choose to study at one of our two beautiful campuses in San Diego or New York. In each massage therapy program, you will also get a chance to practice your skills on the public at one of our busy on-site clinics, under the supervision of an instructor.
Pacific College's massage therapy programs are endorsed under the umbrella of the college's prestigious WASC accreditation. The San Diego massage program is also approved under the California Massage Therapy Council.
Click on any of the massage therapist training programs below to learn more!
What will you learn in massage therapy school?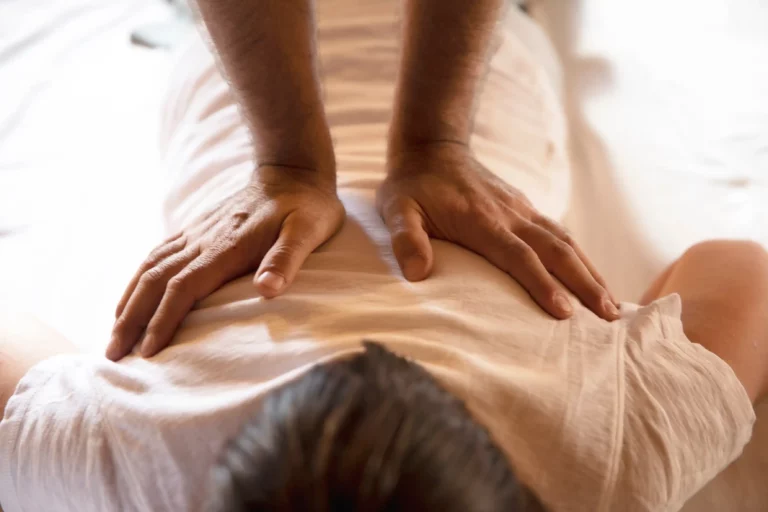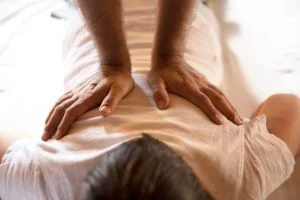 In massage therapy school, aspiring massage therapists undergo comprehensive training and education to develop the skills and knowledge necessary for a successful career in the field. These schools, also known as "massage therapist school" or schools for massage therapy, offer specialized courses and programs designed to teach students the art and science of therapeutic touch. Here is a list of some of the key subjects and skills you can expect to learn in massage therapy school:
Understanding the human body is crucial for any massage therapist. You will learn about the structure, function, and systems of the body, including muscles, bones, nerves, and organs. This knowledge helps you assess clients' needs, identify potential issues, and provide effective treatments.
Massage therapy schools focus on teaching a variety of massage techniques, such as Swedish massage, deep tissue massage, sports massage, and myofascial release. These techniques involve different hand movements, pressures, and strokes to manipulate soft tissues and promote relaxation, pain relief, and overall well-being.
Massage therapist schooling often provides instruction on business management, marketing, and self-promotion. These skills are crucial for building a successful massage therapy practice or working in a spa, wellness center, or healthcare facility.
The specific curriculum and duration of massage therapy programs may vary between schools. The topics listed above are common areas of study in massage therapy education, providing a solid foundation for a career as a skilled and knowledgeable massage therapist.
Massage Therapy Program Duration
The length of these programs can vary depending on the specific requirements set by licensed massage therapist school or institutions offering massage therapy training. These programs, also known as massage therapy courses or massage therapy classes, cover a range of topics related to anatomy, physiology, massage techniques, ethics, and business practices.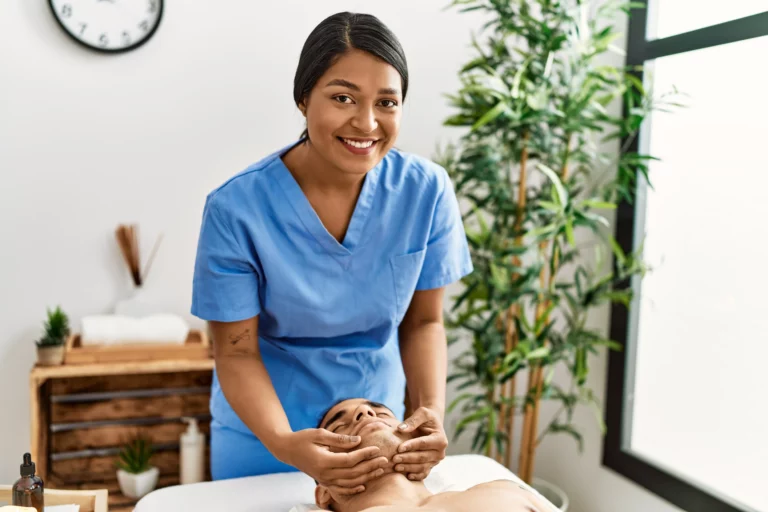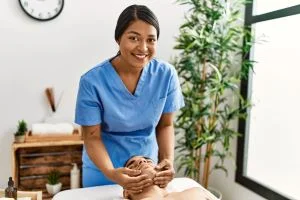 Massage therapy programs can vary in their focus and level of education. Some programs offer a basic certificate or diploma, which may require a shorter duration, such as three to six months. Programs that provide an associate's degree or higher level of certification may have longer durations, ranging from 12 to 24 months.
Full-time enrollment allows students to complete the program more quickly, typically within a year or two. Part-time enrollment allows students to spread their coursework over a longer period, accommodating other commitments they may have. As a result, part-time programs can take two or more years to complete.
Some massage therapy programs may have more intensive schedules, including longer class hours and more practice time. These programs aim to provide a more immersive experience and may be completed in a shorter duration.
It's important to choose a reputable school for massage therapy that meets your educational and career goals. Accredited programs often may provide better opportunities for licensing and employment.
MASSAGE THERAPY PROGRAM AND COURSE HIGHLIGHTS
Who Should Choose Massage Therapy School?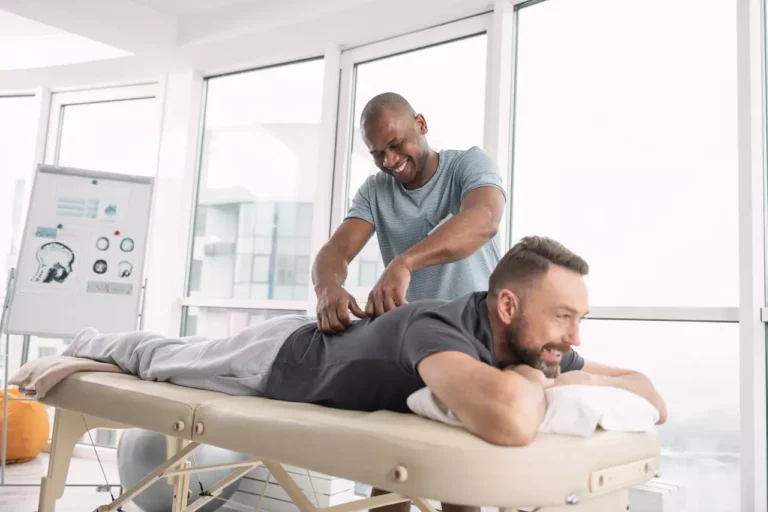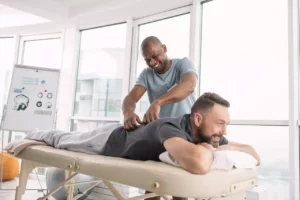 Our Pacific College massage therapist degree appeals to individuals who possess an innate passion for natural care and who recognize the importance of evidence-based practices. If you are eager to help improve the emotional and physical health of patients in need and you are also committed to delivering complementary and alternative care — integrated solutions that blend modern Western clinical techniques and strategies with traditional Eastern holistic healing practices — then Pacific College massage therapist school is the right choice for you.
Our Pacific College massage therapist school teaches students to view their clients' needs from a holistic and clinical perspective. We challenge students to grow personally and professionally so that they may understand their role as a natural and evidence-driven healer in restoring their clients' spiritual, mental, and physical well-being. Pacific College massage therapy school teaches both traditional Chinese medicine and modern Western medical science to give graduates a unique competitive advantage within the field. At the Pacific College massage therapist school, we are advocates for holistic care and believe in educating future leaders who will go on to strengthen the role of massage therapy in the field of holistic care.
Student Testimonial about massage therapy school
"This is the place to be for so many reasons! My time here was an essential part of my development and growth as a massage therapist and as a person. Pacific College nurtures an atmosphere of love and encouragement that allows you to blossom as a healer."
-Sarai Solis, massage therapy school graduate
Massage Therapy School Courses
Pacific College's Massage Therapy School is dedicated to providing comprehensive courses that offer both theoretical knowledge and hands-on experience. Students are trained in a variety of massage styles and techniques. This diverse curriculum lays the groundwork for students to establish successful careers in massage therapy by addressing a wide range of client needs.
Programs within Pacific College's massage school cover the following areas: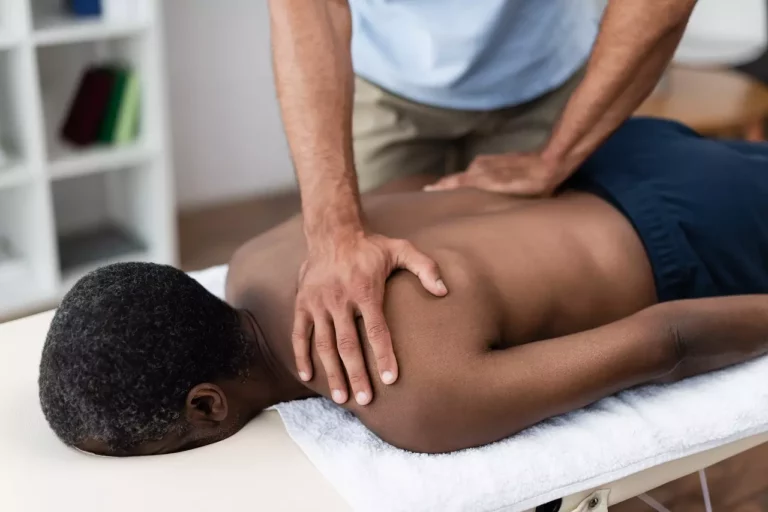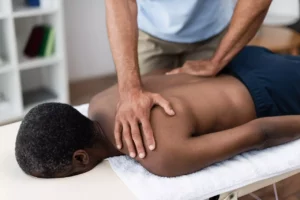 Tui na (medical massage)
Swedish massage
Thai massage
Trigger point work
Neuromuscular techniques
Fascial techniques
Joint mobilizations
Career Opportunities in Massage Therapy
Whether you are considering becoming a massage therapist or are currently in massage classes, obtaining a massage therapist certification can open doors to various career paths. As for the time, remember that each state has its own regulations and requirements for becoming a licensed massage therapist. Some states may have specific minimum educational hour requirements that schools must adhere to. For example, a state may require 500 hours of training to become a massage therapist, while others may require 750 or more hours. The program duration will typically align with these state requirements.
But let's focus more on the list of some of the career opportunities available in the field of massage therapy:
Many massage therapists choose to establish their private practices, where they have the freedom to set their own schedules, work with a diverse clientele, and create a personalized approach to massage therapy.
Spas, resorts, and wellness centers are common employers for massage therapists. Many athletes and fitness enthusiasts rely on massage therapy to enhance their performance, prevent injuries, and aid in recovery.
Massage therapy is increasingly recognized as a valuable complementary therapy in healthcare settings. Massage therapists may find employment in hospitals, clinics, chiropractic offices, physical therapy centers, and nursing homes.
The field of massage therapy continues to evolve, with emerging areas of specialization such as prenatal massage, geriatric massage, oncology massage, and more.
Cost Of The Massage Therapy Program
If you're considering enrolling in a massage training school, a college of massage therapy, or any other institution that offers massage therapy training, it's important to understand the potential costs associated with pursuing this career path.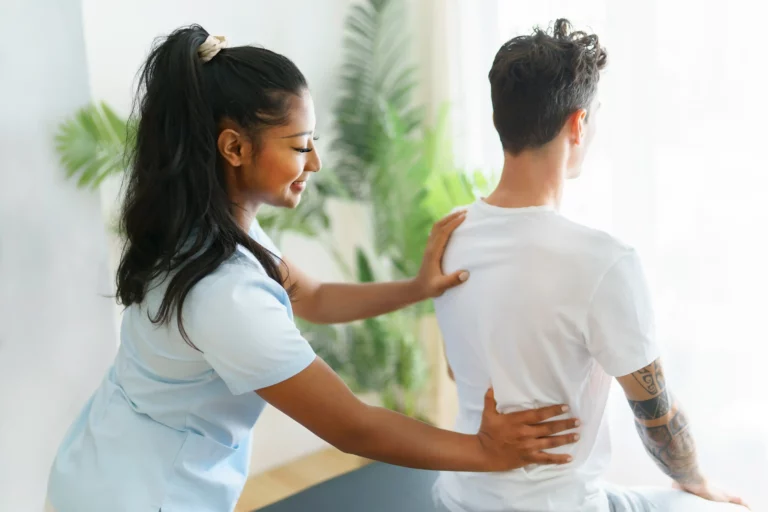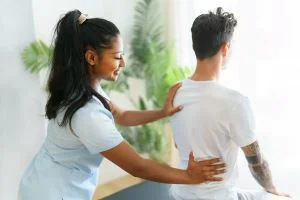 Massage school cost can include tuition fees, textbooks and learning materials, equipment and supplies, and any additional fees charged by the institution. Accredited massage therapy schools or colleges of massage therapy often have higher tuition costs compared to non-accredited institutions. However, accredited programs may provide a higher quality of education, access to financial aid or scholarships, and better opportunities for licensing and employment.
Receive training from an accredited massage therapy school
If you're interested in obtaining a degree in massage therapy or seeking professional certifications, enrolling in an accredited school offers numerous benefits. Here's a closer look at why training from an accredited massage therapy school is advantageous: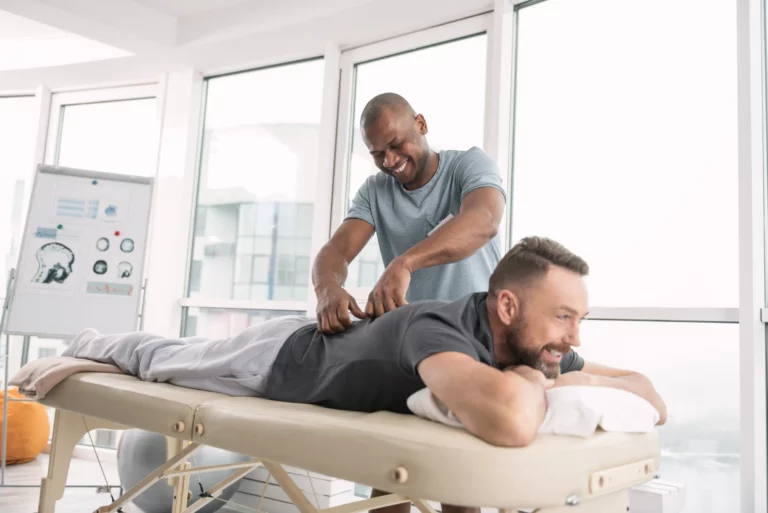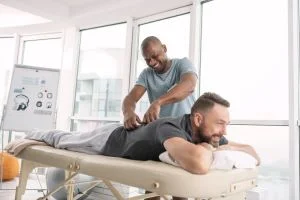 Accredited massage therapy schools undergo evaluations to ensure they meet or exceed industry standards. These evaluations assess various aspects of the program, including curriculum, faculty qualifications, student resources, and learning outcomes. By choosing an accredited school, you can be confident that you'll receive a high-quality education that aligns with industry best practices.
Attending an accredited school enhances your credibility and increases your chances of meeting the licensing requirements in your state. Many jurisdictions have specific educational requirements that must be met to become a licensed massage therapist. Graduating from an accredited program ensures that you have completed the necessary coursework and training, positioning you for licensure and professional recognition.
Accredited therapy schools often have partnerships with financial institutions and offer financial aid options to eligible students. These can include grants, scholarships, student loans, or flexible payment plans. By attending an accredited school, you may have access to more financial aid opportunities, making your education more affordable.
When researching courses for massage therapy, be sure to verify their accreditation status. Accreditation can be granted by various accrediting bodies, depending on the country and region. Examples of schooling for massage therapist include the Commission on Massage Therapy Accreditation (COMTA) in the United States.
About Pacific College of Health and Science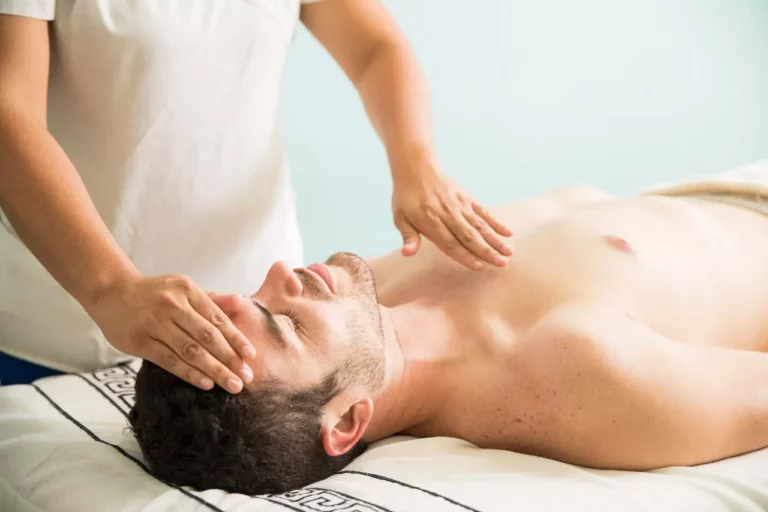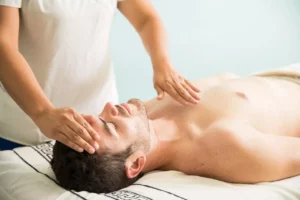 Since 1986, those with a calling to heal and promote overall health in the mind and body have been led to the programs at Pacific College of Health and Science. Graduates are prepared to both prevent and remedy pain, discomfort, and disease through practices such as massage therapy New York, acupuncture, and holistic nursing.
Pacific College prepares students for careers as healing practitioners through an intersection of Eastern healthcare practices and Western bioscience with a strong hands-on clinical component. All two campus locations feature student clinics where learning practitioners serve the needs of real clients.
Massage Therapy school faqs
Is massage therapy school hard?
The level of difficulty in massage therapy school can vary based on State regulations and individual learning styles. Typically, these programs require at least 600 clock-hours of education, leading to a licensure or certification exam necessary for legal practice in your respective State. Massage therapy school programs includes subjects such as anatomy, physiology, pathology, and hands-on modalities like Swedish massage, neuromuscular therapy, and trigger points, among others. Furthermore, an essential part of the learning experience involves applying your knowledge in a student clinic setting. Here, you get the chance to hone your technique and gain practical experience by interacting with the public.
Is massage therapy school worth it?
Attending massage therapy school is valuable as it's a prerequisite to sit for a State licensure exam, which requires validation of education from a State-sanctioned institution. Moreover, it's crucial to receive instruction from knowledgeable teachers to master safe techniques that are adeptly suited to your client's overall health status and conditions.
How long is massage therapy school?
The duration of massage therapy school can vary significantly based on the specific program and the regulations of the state in which the school is located. However, most programs typically require a minimum of 500 to 1,000 hours of study and practical application. After completing the program, students are generally required to pass a licensure or certification exam to legally practice massage therapy in their state. It's essential to check the specific requirements in your state or the state in which you plan to practice.
Is massage therapy school tax deductible?
You may be able to deduct the tuition of your massage therapy education on your tax return. The
Lifetime Learning Credit
(LLC) is a deduction for higher education that can provide up to $2000, based on your income. Other potential tax deductions include certification and licensing fees, as well as professional association memberships and business start-up expenses.
How much is massage therapy school?
The cost of massage therapy school depends on the institution. Accredited colleges offer financial aid to those who qualify. You can also apply for student loans, and find grants or scholarships online. In addition, if you are a Veteran, there are at least five education assistance programs administered by the Department of Veterans Affairs that you can apply for.
If you think a career in massage therapy is something you would like to pursue, contact us and speak to an admissions representative to get started on your new journey!
For more information, call (855) 866-6767 or fill out our contact form to be contacted by a Pacific College representative.
Pacific's Massage Therapy People