Pacific College Online Programs
Next term starts on January 8th, 2024!
Be the Change You Wish to See in Healthcare!
Today more than ever, expanding your skills and keeping up to date with a rapidly evolving health care landscape is critical. For yourself, for your family, for your community.
While the world is figuring out how to manage pandemics, fight the opioid crisis, and decrease skyrocketing healthcare costs, new professionals like you are emerging. Do you feel a calling to promote new approaches and serve patients as unique individuals? Are you ready to join an international community of highly educated trailblazers? Then the online holistic medicine school at Pacific College might be the right fit for you.
Pacific College offers you a unique opportunity to study with industry experts who blend current, real-life experience with state-of-the-art online educational methods. With over three decades of vastly successful graduates and the highest college accreditation, we welcome you and your vision for the future of healthcare.
Our online holistic degree and certificate programs offer courses on a wide range of topics related to Chinese medicine and integrative health. Whether you're interested in a medical cannabis certification program or in bringing your traditional nursing training to the emerging field of holistic nursing, there is an online option that fits your needs.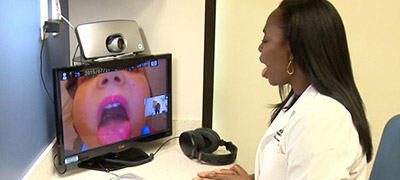 For Acupuncture Graduates
About Pacific College Online Programs: What You Want to Know