Nursing Programs
Next term starts on January 8th, 2024!
Dedicate Yourself to Improving Lives Exponentially With a Holistic Nursing Program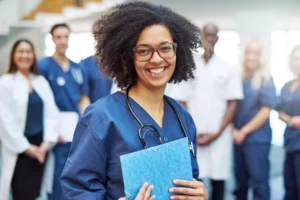 Across the U.S., patients are increasingly seeking out natural, evidence-based solutions, leading health practitioners to offer care centered on holistic healing and integrative medicine. The philosophical and scientific evolution in the healthcare industry is driving demand for nurses skilled in providing alternative and holistic treatments to help patients achieve a spiritual, emotional, and physical balance. 
Pacific College of Health and Science's holistic nursing programs are uniquely positioned to help future healthcare professionals lead the holistic healthcare movement
, inspiring a deep and lasting respect for the integrity of the human body, mind, and spirit. Those who graduate from one of these holistic online nursing programs will gain a deeper understanding of the philosophical, professional, educational, and clinical aspects of the nursing field and become equipped to improve the lives and well-being of their patients.
NEW! BS in Nursing (direct entry!) at the New York Campus. Hybrid program: online + on-campus lab + clinical at partner sites.
Medical Cannabis electives are available in the RN-to-BSN program. To learn more, fill out the Request Information form or call 866-276-0717.
Is a Career in Holistic Nursing Right For You? Find Out!
Four Holistic Nursing Program Options Offered: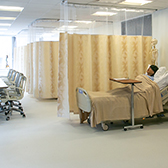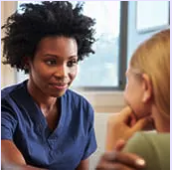 Online BS in Nursing
(RN-to-BSN)
Intended for those with an associate degree in nursing and a registered nurse license. Focus is placed on the body-mind-spirit connection within an evidence-based caring-healing practice model.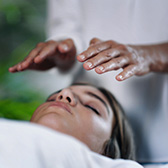 Online Holistic
Nursing Certificate
The certificate program is ideal for students looking to develop skills in practicing nursing within an informed, caring-healing holistic framework.
Now accepting RNs!
Highlights of the Holistic Nursing Programs

Learn foundational principles of holistic integrative modalities

Develop skills to become a leader for change in healthcare delivery

Choose from a variety of support courses and electives

Develop a deep understanding of the nurse's role as a facilitator of holistic healing

"NYULH has been affiliated with Pacific College for five years, providing clinical experiences for their RN to BSN and holistic nursing students in the areas of healthcare leadership, community health, and integrative health and medicine. This relationship has been a mutually valuable collaboration between our nursing staff, administrative leaders, and PCHS nursing students. Together, we have worked to support the educational goals of nurses as well as the advancement of holistic health and integrative medicine approaches in the inpatient setting and in local communities."
Debra Albert, DNP, MBA, RN, NEA-BC
Chief Nursing Officer & Senior Vice President for Patient Care Service
NYU Langone Health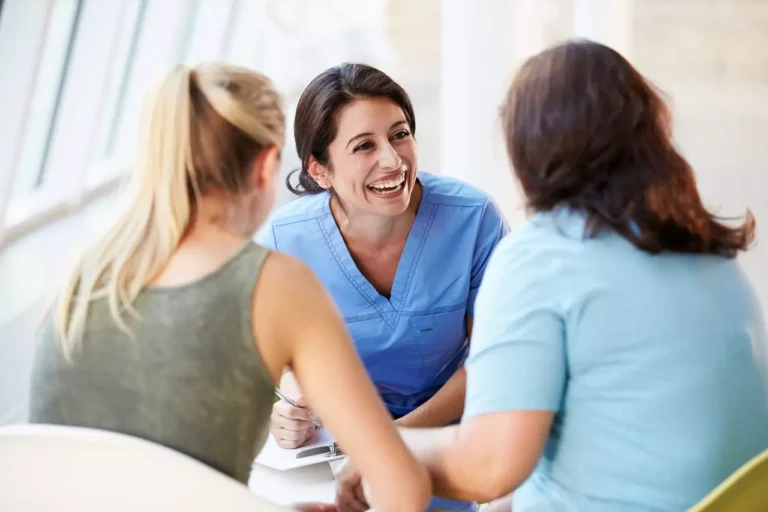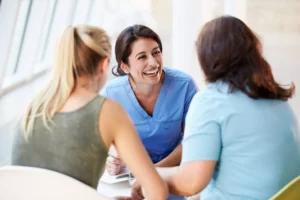 Nurses across various healthcare settings are at the forefront of providing integrative care and empowering patients to use self-care and healing practices for healthier lifestyles. Skilled in holistic nursing and care and evidence-based practice, nurses are equipped to address their patients' physical, mental, and spiritual needs to naturally restore balance among the human body's multiple and complex systems. They are the valuable link between the conventional allopathic medical system and the alternative and integrative care system, guiding individuals and families on their way to receiving care and treatment.
Healthcare organizations are seeking nurses passionate about empowering patients, clients and families with the self-care practices necessary for living healthier lifestyle. The various illnesses, disorders, and anxieties caused by daily stresses are requiring care that addresses the interconnectedness of self, others, nature, and spirituality. Today, nurses are working on integrated, interdisciplinary health teams and collaborating with all constituencies to provide holistic healing. Graduates of a Pacific College holistic nursing program will have a competitive edge in an industry that is rapidly shifting toward holistic care practices.
Would you like to talk to a
live admissions representative?
Benefits of a Nursing Career CAN INCLUDE: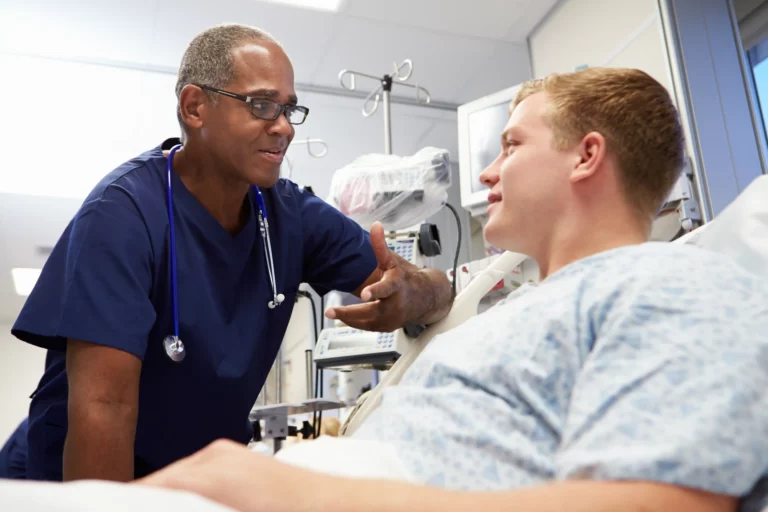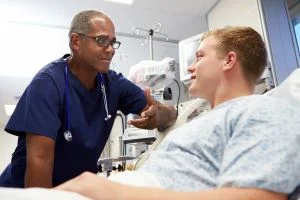 Stability and career advancement opportunities. Nurses are always in demand in healthcare, providing job security and opportunities for career advancement. Many medical institutions offer various training and specialized online nursing programs for their employees, which can help improve qualifications and provide more opportunities for career growth.
Decent salary. Nurses typically earn a good salary, especially if they have high qualifications or work in specialized areas.
Meaningful and fulfilling work. Nurses have the opportunity to help people during their illness and suffering, which can be morally satisfying and fulfilling.
Diversity of specializations. Nursing colleges include many different specializations and areas, including pediatrics, obstetrics, oncology, intensive care, psychiatry, and much more. This can allow nurses to choose the area of work most interesting and suitable to them.
Flexible work schedule. Many medical institutions offer flexible work schedules for their employees, which can be particularly convenient for those who have families or other obligations.
Opportunity to work in various places. Many nursing programs allow you to work not only in hospitals but also in clinics, nursing homes, doctor's offices, and many other places, which can provide variety in work. This can also allow nurses to find jobs even where there are no large hospitals, as they can start working in almost any medical facility. Those with holistic nursing qualifications can also choose alternative places of work such as community centers, gyms, yoga centers, and more.
This is far from a complete list of all the benefits obtained. All of this can be available to you if you choose Pacific College and nursing education.
Who Should Choose These Online Holistic Nursing Programs?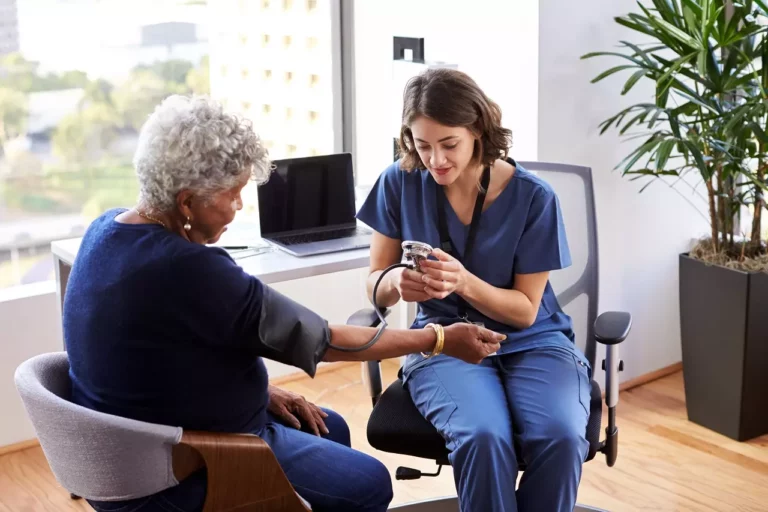 The Pacific College programs have been designed for individuals who have a passion for improving the lives of others by helping them achieve a spiritual, emotional, and physical balance. Students enrolled in one of Pacific College's nursing programs join a movement that is driven by demand for alternative and evidence-based care and the need for thriving professional work environments. Upon completing a Pacific College nursing program, graduates possess a deeper understanding of how to effectively balance the complex systems of a patient's body-mind-emotions-spirit.
Pacific College's nursing programs prepare health practitioners for a rewarding career in the field. As a nurse, you will be providing holistic care at the intersection of modern Western science and Eastern medicine. Graduates are equipped with the skills they will need to improve their patients' health and wellness and promote disease prevention. Pacific College students are taught a relationship-centered approach that advocates for alternative and holistic care while honoring their patients' subjective experiences of health and illness. Our programs help graduates stand out from the competition by strengthening their understanding and grasp of both Eastern medicine and modern Western science.
"The RN-to-BSN program at Pacific College has enriched both my professional and personal lives. I am so thankful that I was able to enroll in this program. The Nurse as Facilitator classes stress the importance of self-care for nurses and teach modalities for health maintenance and stress management. Some, such as The M Technique (gentle hand massage) and guided imagery can be non-pharmacologic options for our clients."
Allyson Alexander
Curricula of the Nursing Programs
Programs within Pacific College's nursing school cover the following areas:

Theoretical foundations of holism and holistic nursing



Diversity, equity, and inclusion in healthcare


Issues and trends in professional nursing and healthcare

Human-centered nursing leadership in the delivery of healthcare
Nursing Program Durations
The duration of nursing programs at the Pacific College of Health and Science may vary depending on the level of education and chosen specialty. For example, the RN-to-BSN program option: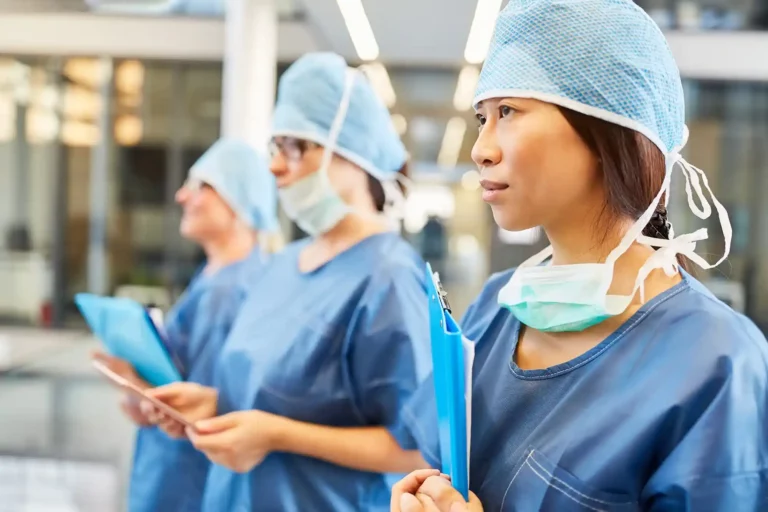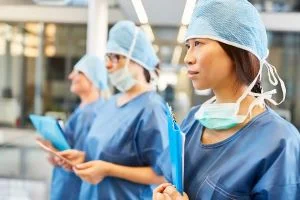 Includes 42-60 credits
Can be completed in 4 terms (for full-time students) or 7-9 terms (for part-time students)
Depending on your previous education, you may need to take 12-18 courses, including lectures and practical sessions
After completing the theoretical coursework, you will be ready to gain practical experience in a community health clinical practicum in your area
Pacific College of Health and Science, as a nursing school, provides a range of continuing online nursing courses that span from several months to a year. These programs encompass specialized courses, seminars, and hands-on clinical practice in both clinics and hospitals.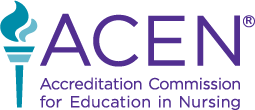 Pacific College of Health and Science's Bachelor of Science in Nursing and Master of Science in Nursing programs are accredited by the Accreditation Commission for Education in Nursing (ACEN): 3343 Peachtree Road NE, Suite 850; Atlanta, GA, 30326; 404-975-5000; www.acenursing.org.

Pacific College of Health and Science is accredited by: Western Association of Schools and Colleges Senior College and University Commission – WASC (WSCUC): 985 Atlantic Avenue, #100; Alameda, CA; 94501; 510-748-9001; www.wscuc.org.

Pacific College of Health and Science is an accredited online nursing school registered with the New York State Department of Education and approved by the Board of Regents.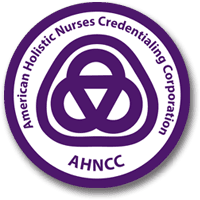 All nursing programs incorporate the standards of Holistic Nursing as published by the American Association of Holistic Nurses and the American Nurses Association (3rd edition, 2019) and course content is aligned with the test plans of certifications by the American Holistic Nurses Credentialing Corporation (AHNCC): 81 Linden Loop; Cedar Park, TX 78613; 900-463-0786, ext. 11; www.ahncc.org.
The MSN specialty track in Holistic Nursing Coaching incorporates the competencies of The Art and Science of Nurse Coaching by the American Nurses Association (2nd edition, 2021) and course content is aligned with the test plan of Nurse Coach certification by AHNCC.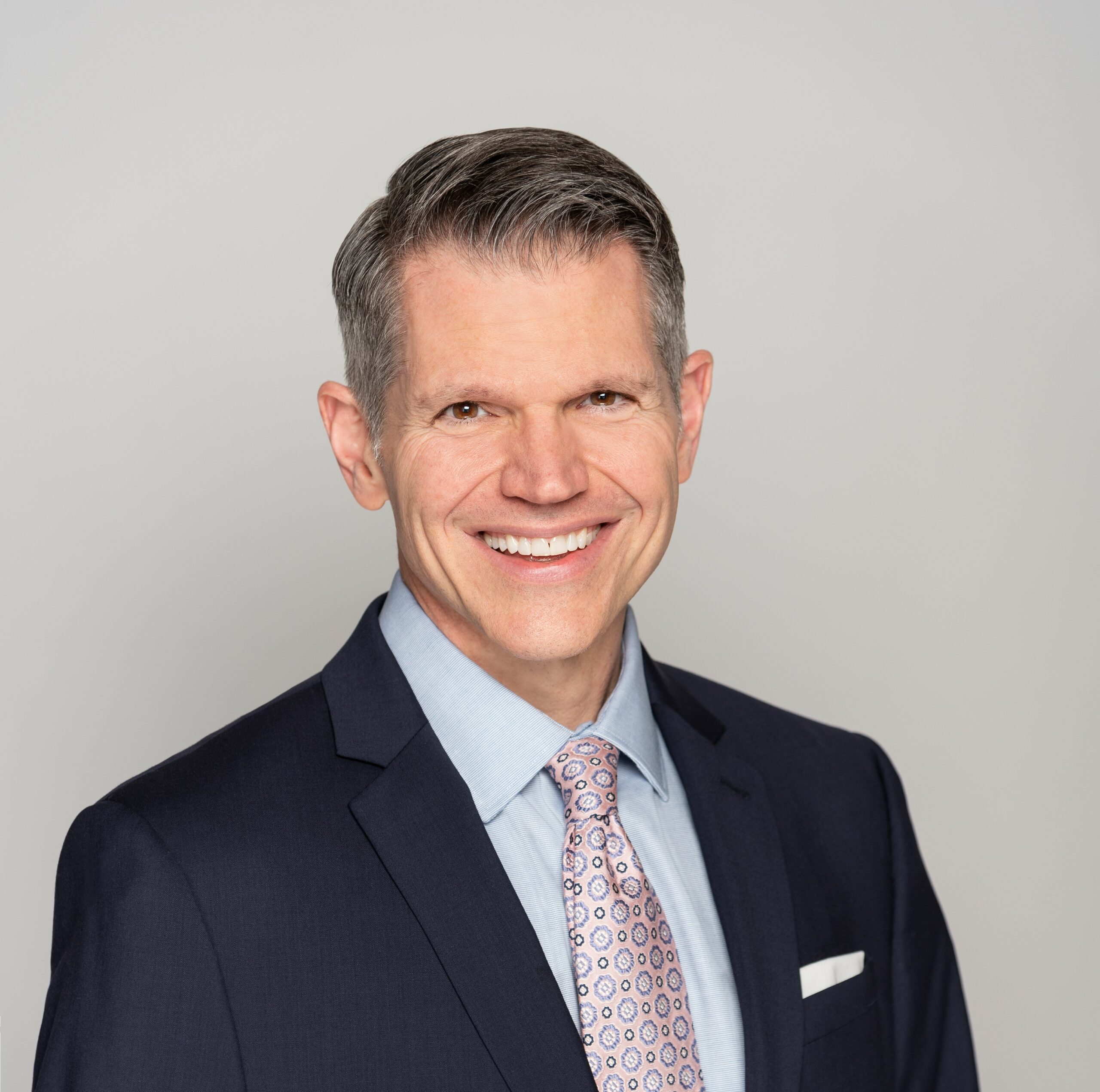 F. Patrick Robinson
PhD, ACRN, CNE, RN, ANEF, FAAN
Vice President of Nursing Education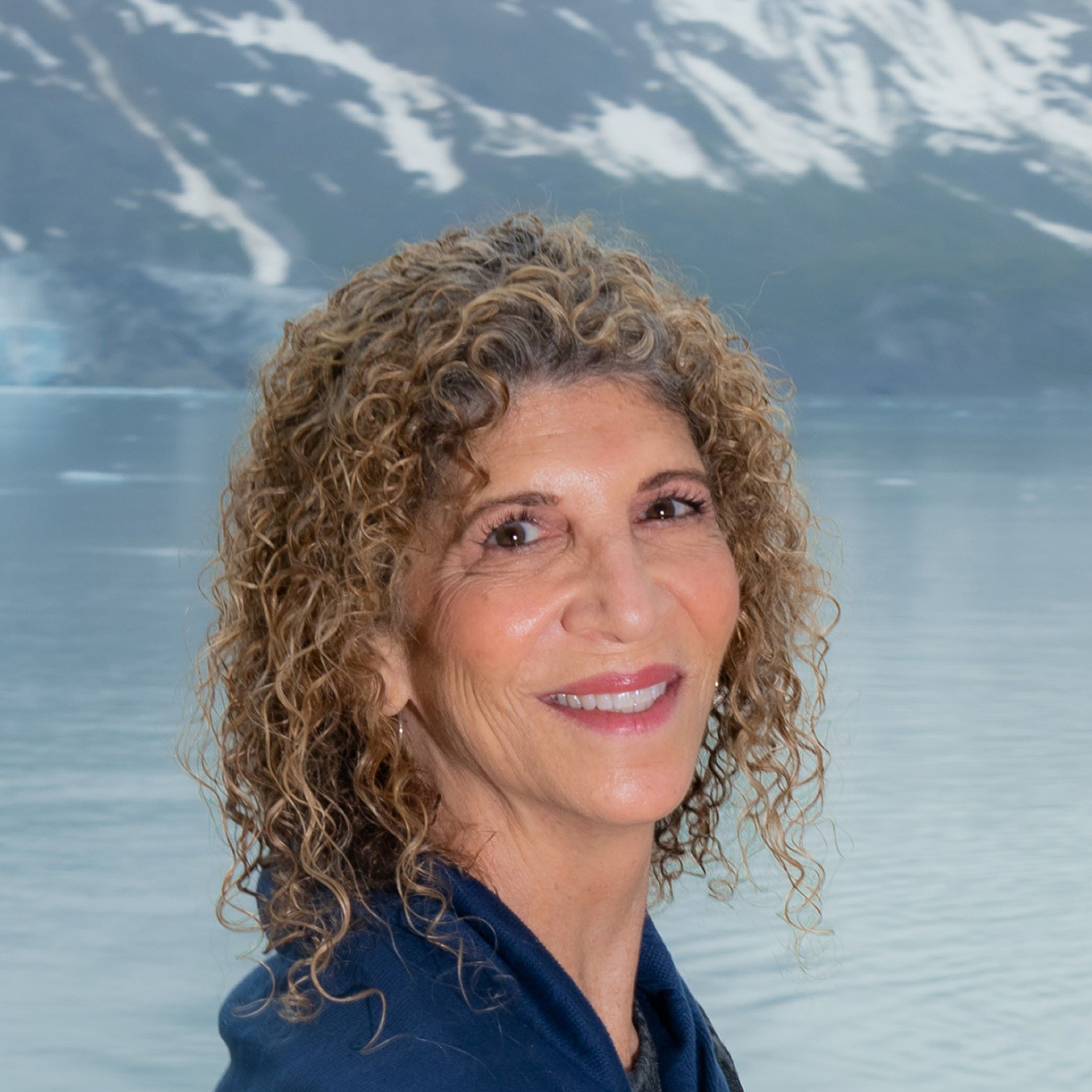 Debbie Conner
PhD, MSN, ANP/FNP-BC, FAANP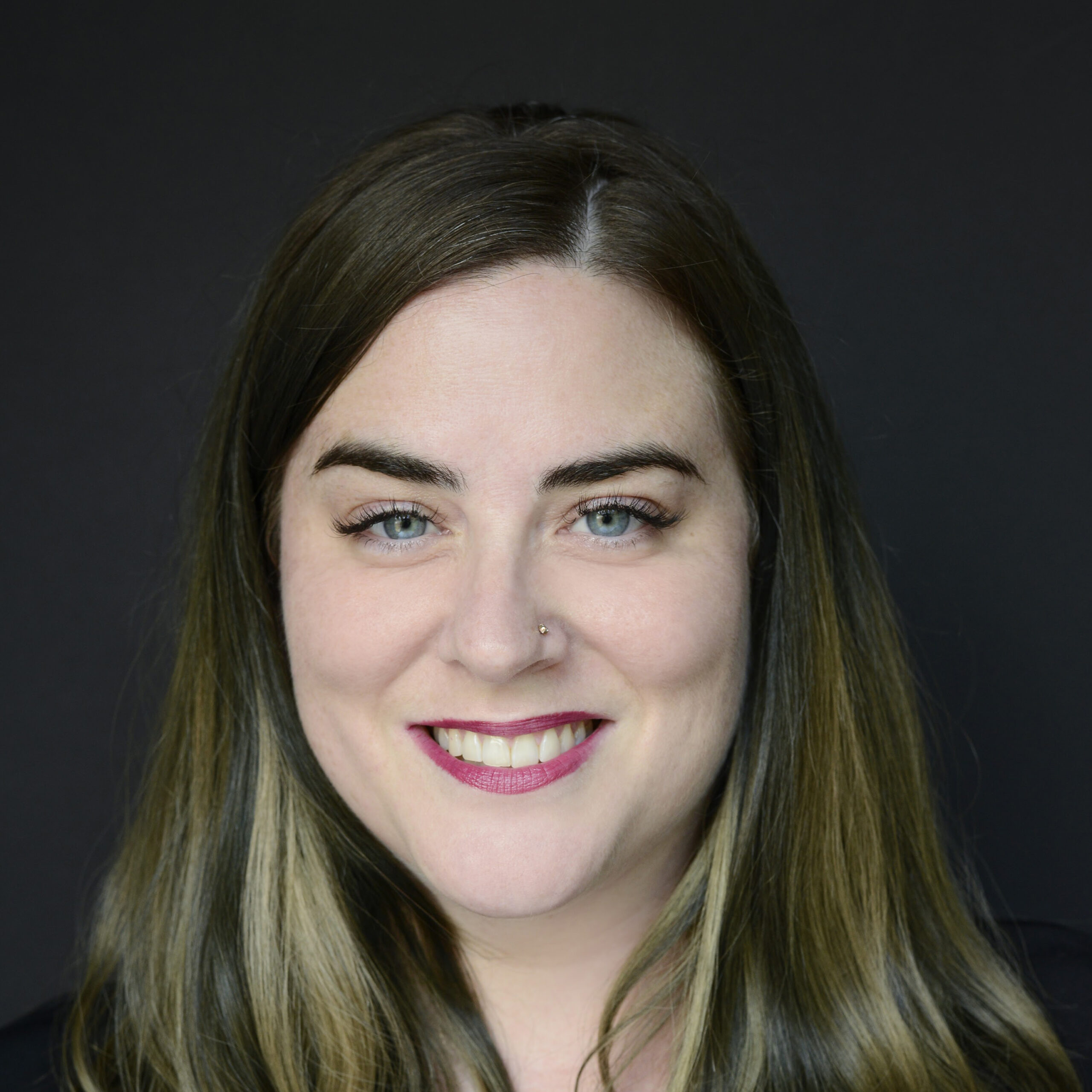 Christine Gilchrist
PhD, MPH, RN, NC-BC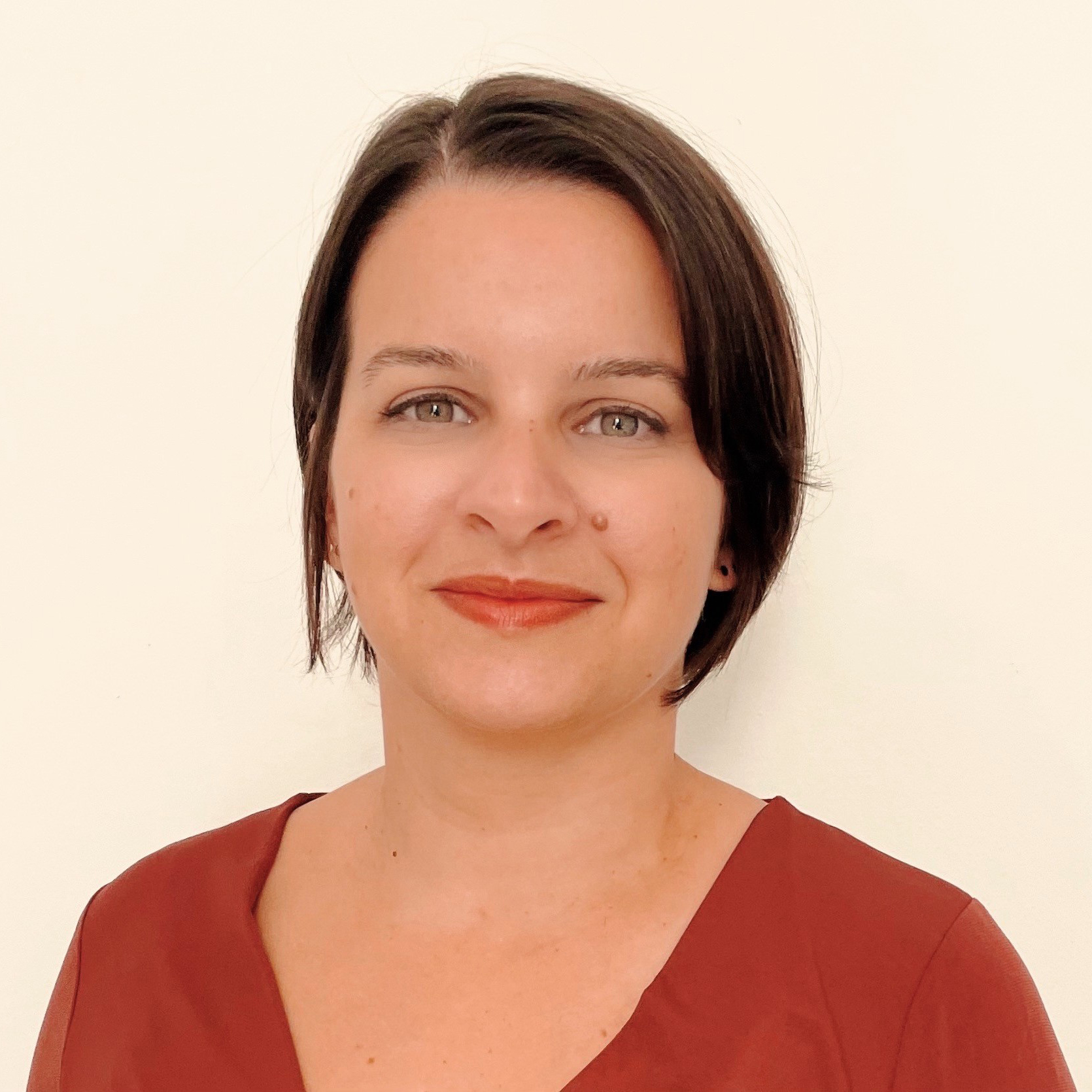 Corinne Kohrherr
MSN, FNP-BC, DAcCHM, LAc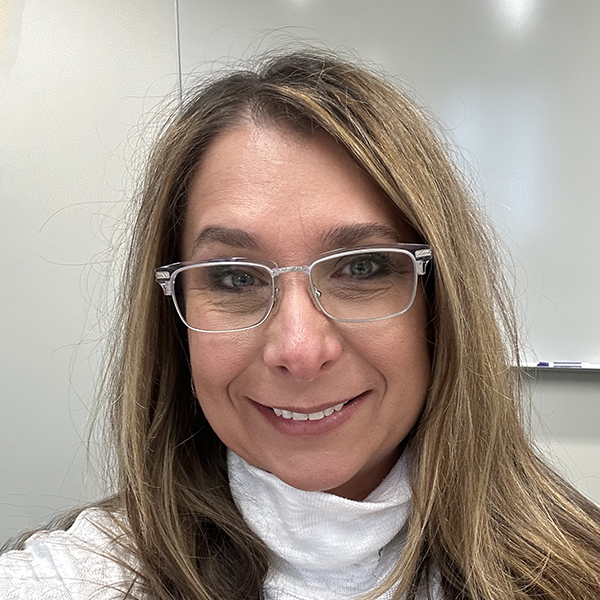 Kristie Oles
EdD, MSN, BA, RN, FRE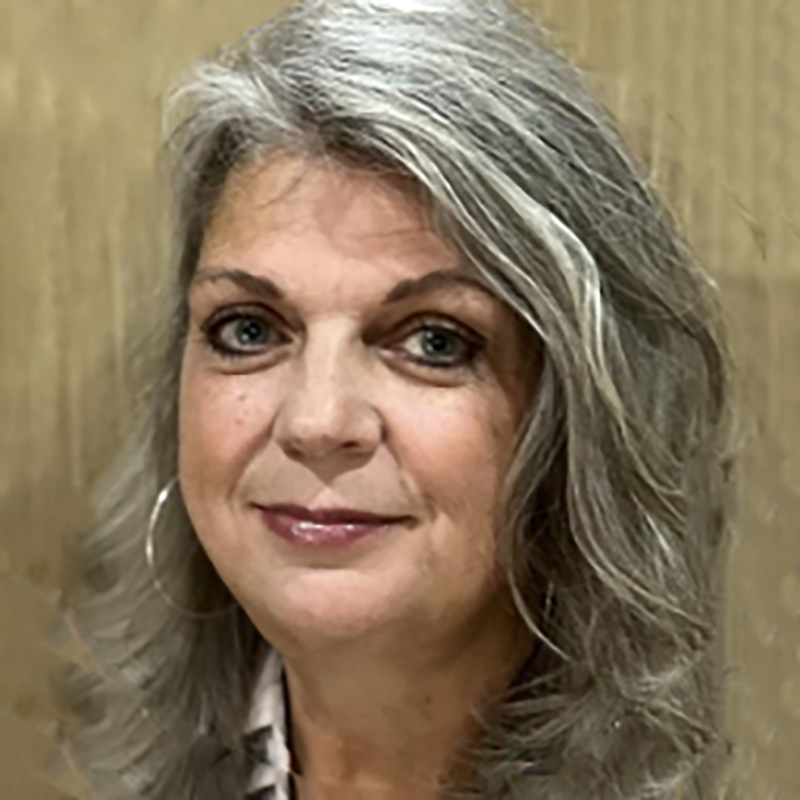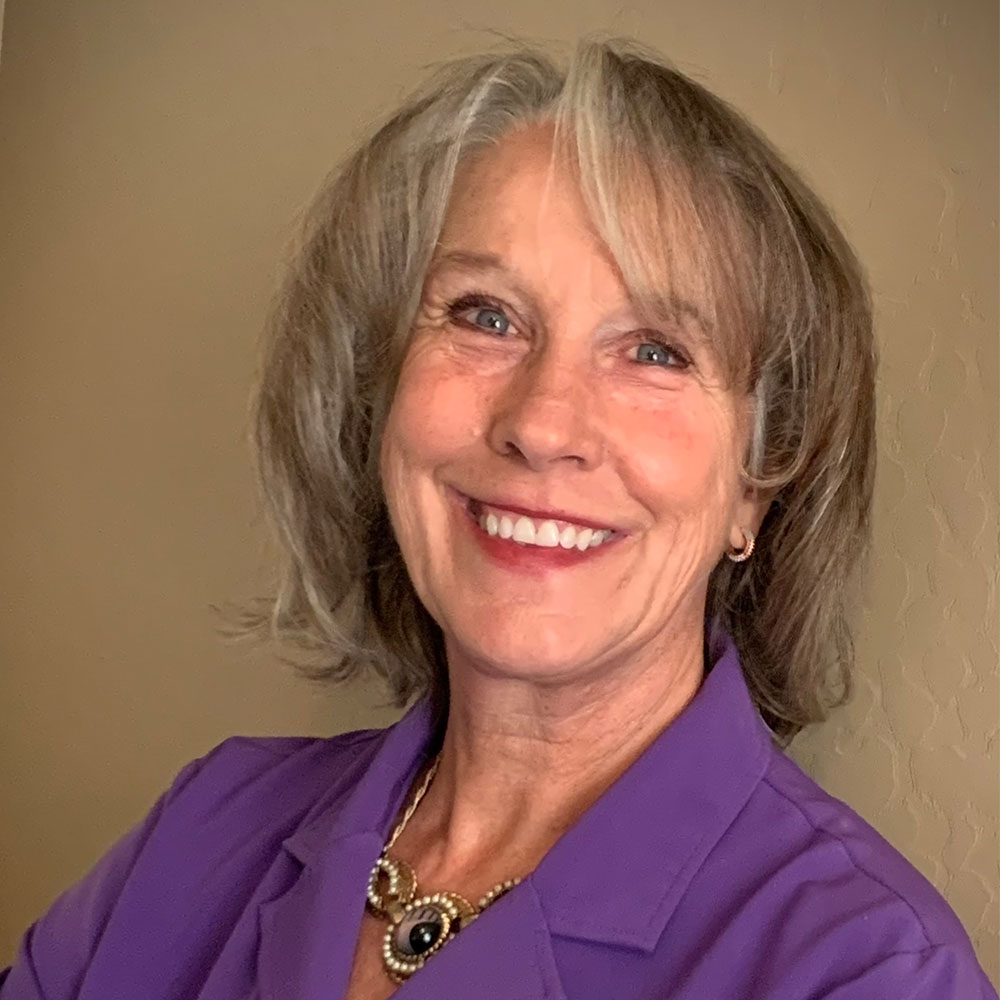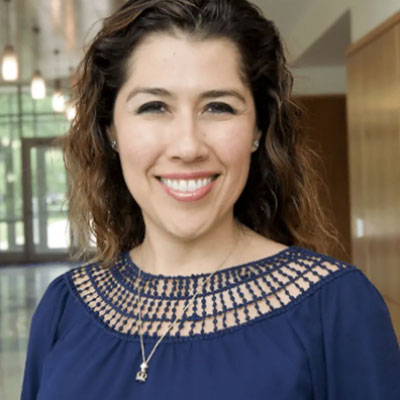 Caroline Ortiz
PhD, MPH, RN, NC-BC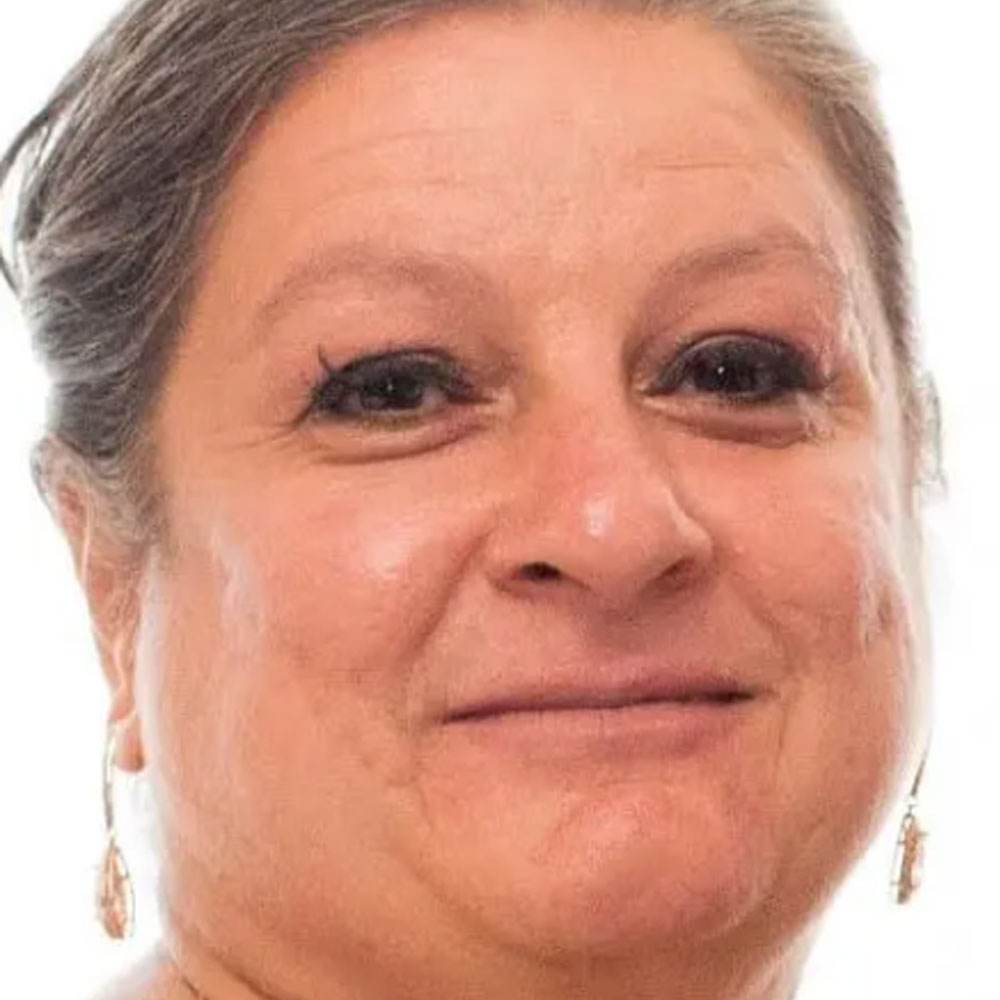 Clinical Placement Coordinator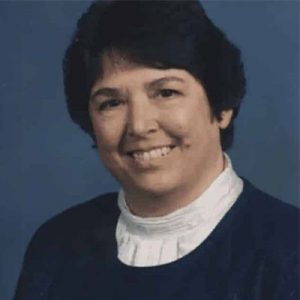 Dr. Carla Mariano,
EDD, RN, AHN-BC, FAAIM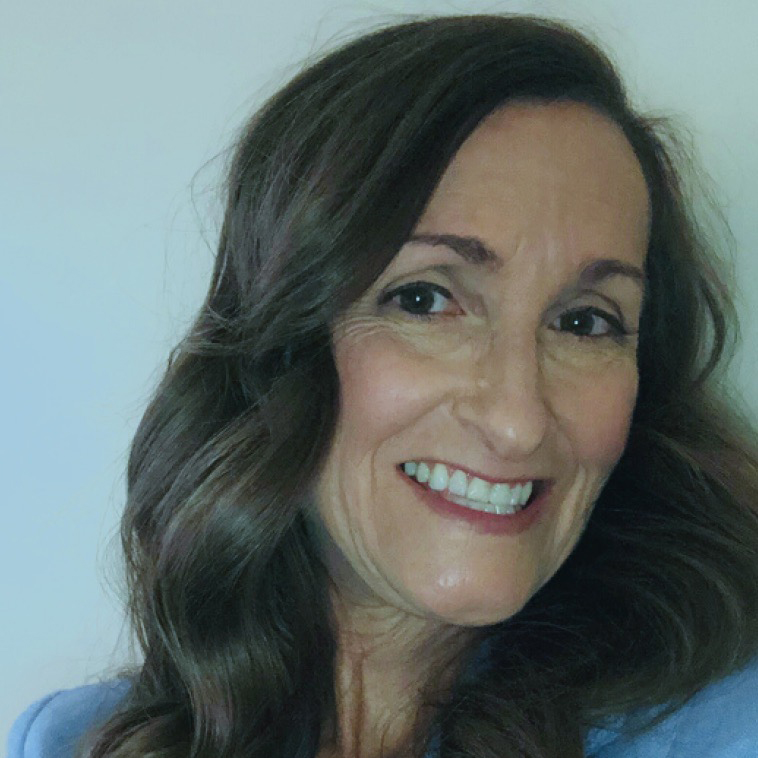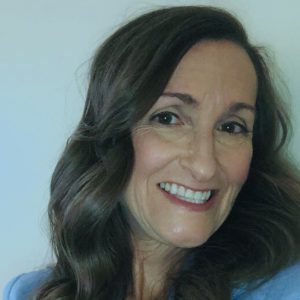 Dr. Carey S. Clark,
PhD, RN, AHN-BC, FAAN
Thank You,
Drs. Carla Mariano and Carey Clark!
Dr. Mariano, a champion of holistic nursing for decades, developed and is past coordinator of the Advanced Practice Adult Holistic Nurse Practitioner program in the College of Nursing at New York University, and developed the Holistic Nursing Certificate and Bachelor of Science Holistic Nursing program here at Pacific College of Health and Science.
Dr. Clark co-founded Pacific College's medical cannabis program and is the former program director of both the holistic nursing and medical cannabis programs. She is the Past President of the American Cannabis Nurses Association, and has been a nurse since 1994, with a wide practice background including experience within the acute care setting, pediatrics, hospice care, and parish nursing.
Ready to Apply for an Online Holistic Nursing Program?
If you feel ready to embark on a fulfilling career in holistic nursing and have already spoken to an admissions specialist,
fill out the online application to get officially started!
What is holistic nursing and how does it differ from traditional nursing?
Holistic nursing is a nursing approach that considers the interconnectedness of a person's bio-psychosocial, spiritual, cultural, energetic, and environmental dimensions. It aims to create healing environments for patients and healthcare providers alike. Unlike traditional nursing, holistic nursing focuses on relationship-centered care, recognizes the importance of healthy relationships, and aims to cocreate caring healing environments within ourselves and with others.
What is relationship-centered care?
Relationship-centered care is a healthcare philosophy that emphasizes the importance of healthy relationships among healthcare providers, patients, and families. It recognizes that caring for oneself is essential to providing extraordinary care to patients and families, and extends beyond patient care to include healthy relationships in all areas of life.
Where can the practice of holistic nursing be applied?
Holistic nursing is a way of being that can be applied in all nursing specialties and roles. Holistic nurses work in all settings, from hospitals and clinics to communities, organizations, and even the planet, focusing on creating caring healing environments and facilitating whole person healing.
How do PCHS' nursing programs differ from other nursing programs?
PCHS's nursing programs provide a basic foundation of evidence-based curricula required by professional scope and standards of practice, and also weave in caring, healing concepts, and explore new ways of living and being. They recognize the limitations of conventional healthcare and aim to contribute to the transformation of it and the nursing profession through holistic nursing education.