Acupuncture School in San Diego, California
Next term starts on January 8th, 2024!
Pacific College's Acupuncture School in San Diego, California
The Pacific College accredited acupuncture program in San Diego offers an unparalleled educational experience to students seeking to join the holistic healthcare movement. Integrative care is continuing to grow in popularity, and healthcare organizations are actively searching for talented holistic health professionals. The Pacific College in San Diego prepares students for lifelong careers in the acupuncture field, and our diverse faculty consists of practicing acupuncturists, experienced industry professionals, herbalists, homeopaths, and Taoist practitioners. Classes cover the subjects of physiology, pharmacology, nutrition, pathophysiology, Chinese herbs, tui na, Chinese medical theory and techniques, as well as anatomy and acupuncture points and meridians. Upon graduation from the Pacific College acupuncture and Chinese medicine school in San Diego, graduates will possess a unique competitive edge over other acupuncturists—a practical and applicable understanding of holistic healing combined with cutting-edge biomedicine.
Is a Career in Acupuncture Right For You? Find Out!

This fun, online quiz takes 3 minutes to complete and you'll receive a personalized report. Identify your strengths and social style to help you determine what you are best suited for. Get your Acupuncture Career Readiness score now!
Holistic Acupuncture Degrees
This entry-level doctorate in Chinese medicine trains practitioners to function as primary, independent healthcare providers and most importantly, to become integral to the modern healthcare system. The program makes students eligible for the California state licensure exams as well as the national certification examinations.
Former DACM program name was changed in accordance with the new policy established by the Accreditation Commission for Acupuncture and Herbal Medicine (ACAHM). However, the curriculum remains the same.
This program makes students eligible for the California state licensure exams as well as the national certification examinations, which enable students to become licensed in the remaining states that regulate acupuncture colleges and Chinese medicine schools.
Former MSTOM program name was changed in accordance with the new policy established by the Accreditation Commission for Acupuncture and Herbal Medicine (ACAHM). However, the curriculum remains the same.
Pacific College of Health and Science has designed this pathway for acupuncturists who already have their master's (or equivalent) to continue their work and receive their doctorate.
Acupuncture and Chinese Medicine Degree Highlights
Why Acupuncture and Chinese Medicine?
The World Health Organization cites acupuncture as an effective treatment for over 43 different disorders, illnesses, and conditions that include back pain, headaches, insomnia, sciatica, sports injuries, heart problems, depression, and stress. The medical community also openly advocates for acupuncture; in fact, the American College of Physicians recently issued new guidelines that recommend acupuncture over opioids for treating pain. And in 2011, CNS Neuroscience and Therapeutics published a review that shows acupuncture as being a comparable alternative to cognitive-behavioral therapy in treating anxiety.
With an estimated 20 percent of the U.S. population suffering from lower back pain, acupuncture is gaining wider appeal among healthcare professionals as an alternative method of effective treatment. As the healthcare industry begins to fully embrace acupuncture, the demand for trained acupuncturists with a background in biomedicine and holistic healing is expected to grow steadily. The Pacific College in San Diego offers a curriculum grounded in Eastern holistic healing practices and Western biomedical science, makes invaluable contributions to the field of holistic care, and prepares students for lifelong careers in acupuncture.
Who Should Choose These Programs?
At the Pacific College acupuncture school in San Diego, students turn their passion for natural healing into a career by pursuing a degree in acupuncture, providing alternative care to change lives for the better. Health-conscious individuals who are eager to learn the art of holistic healing and master the latest techniques in biomedical science-based care will find that the Pacific College in San Diego can help them to accomplish their career goals.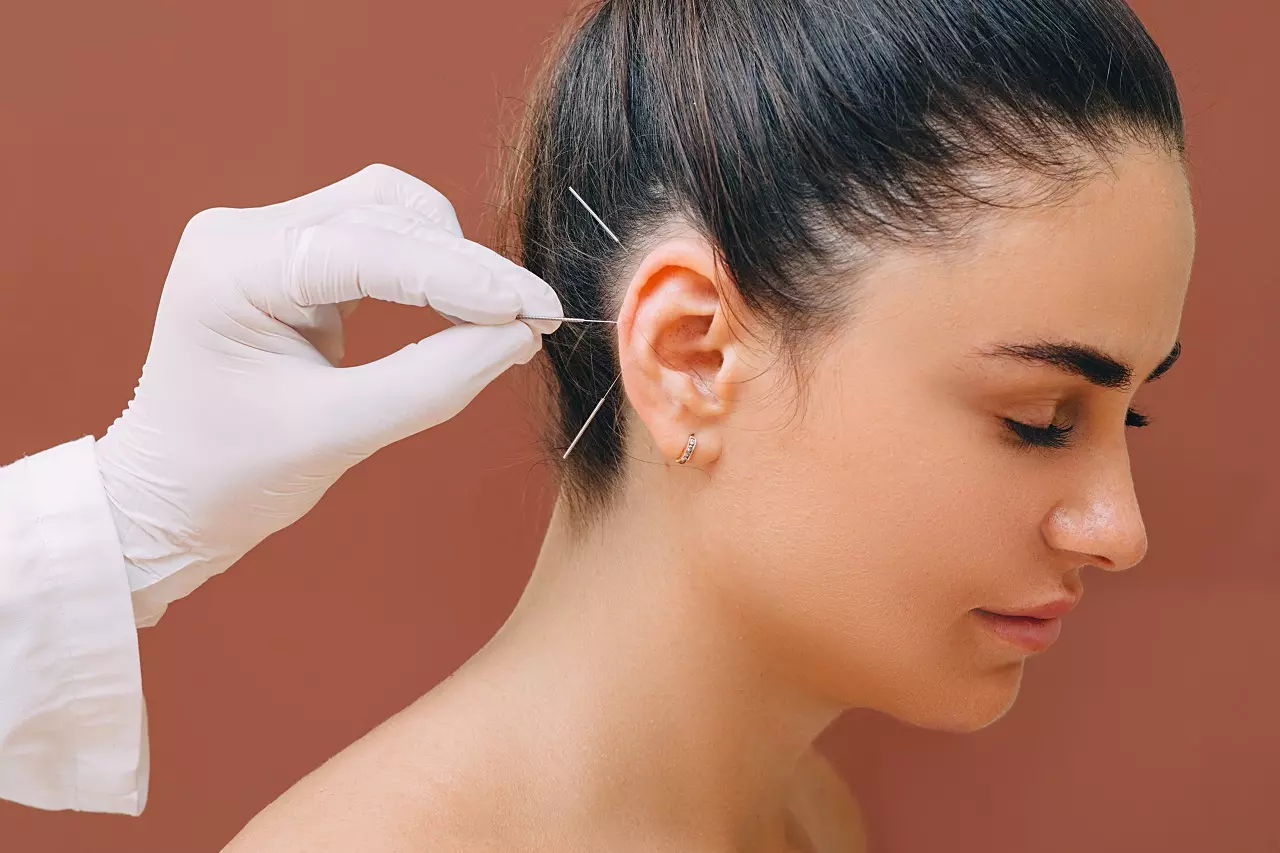 The acupuncture school in San Diego encourages both aspiring and current healthcare practitioners to learn a variety of integrative medicine theories and biomedicine techniques. The program was designed for those seeking to deepen their understanding of the role of holistic medicine in the modern healthcare system and for those interested in exploring the practical applications of holistic healing. Our program challenges students to develop personally and professionally to become leaders within the community of acupuncturists. As the field of acupuncture progresses in conjunction with the developments in modern biomedical science, acupuncturists will be at the forefront of educating the medical community as well as their clients in the value of integrated care.
"The vibrancy of a community acupuncture clinic is exhilarating; being able to serve the community while providing other acupuncturists with jobs is great. The best thing about Pacific College of Health and Science is being exposed to a diverse faculty with such a wide breadth of styles, theories, and clinical experience."
-Robbie Benhuri, LAc, MSTOM
Acupuncture and Chinese Medicine Career Outlook
In January 2014, the National Certification Commission for Acupuncture and Oriental Medicine reported that there were approximately 30,000 licensed acupuncturists actively working. Acupuncturists can find employment at physical therapy and chiropractor offices, educational institutions, spas, clinics, hospitals, and national and state agencies. Additionally, new recommendations that state that acupuncture is an effective alternative to treating pain will only drive up the demand for acupuncturists.
Acupuncture College Tuition – San Diego, CA Campus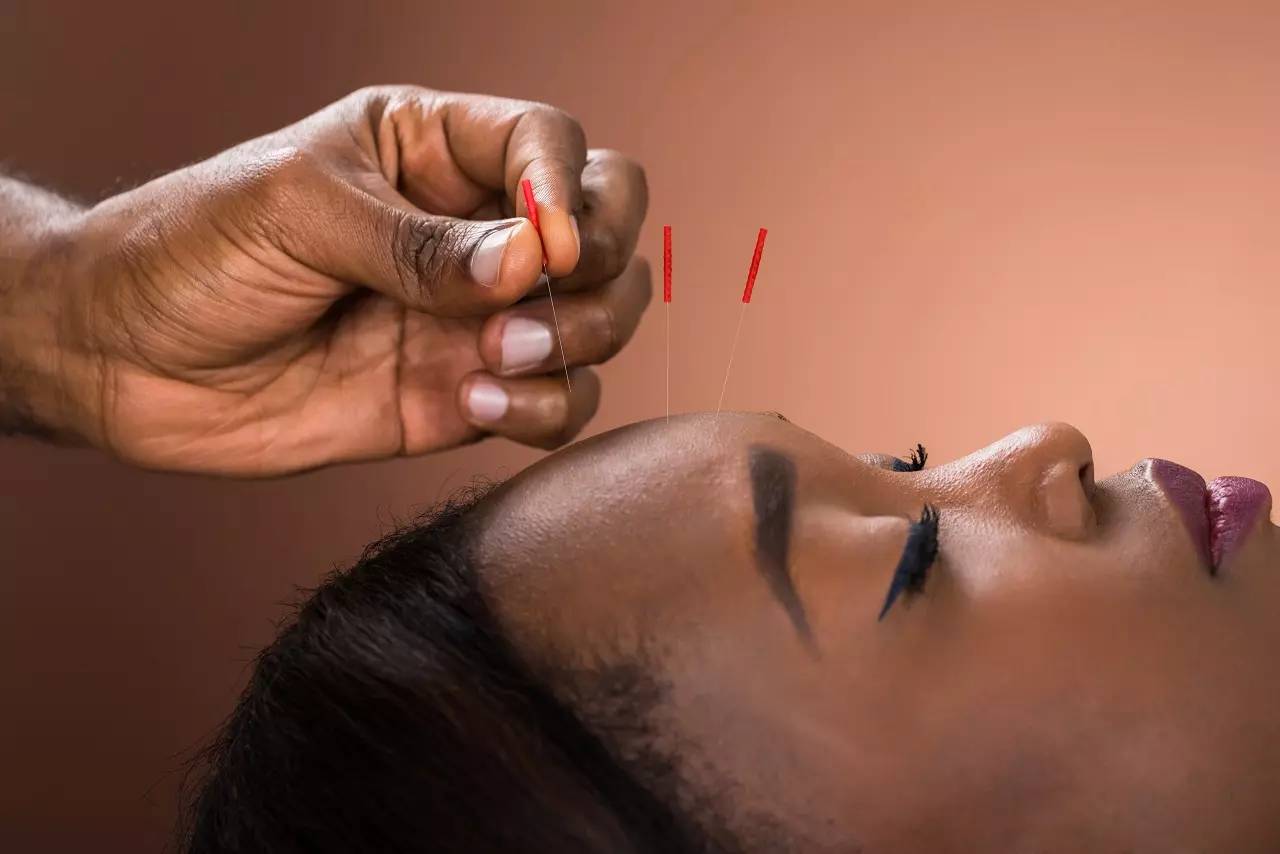 The tuition costs for the different acupuncture programs vary. You can see a breakdown of all the costs for each course and for the complete acupuncture school tuition and fees by visiting our College catalog. Page 105 itemizes the acupuncture school NYC tuition costs. Also shown are the cost for books and supplies and any fees associated with each program.
PCHS continuously updates the catalog so you can know the exact costs for the program you are interested in.
Since 1986, those with a calling to heal and promote overall health in the mind and body have been led to the programs at Pacific College of Health and Science. Graduates are prepared to both prevent and remedy pain, discomfort, and disease through practices such as massage therapy, acupuncture, and holistic nursing.
Pacific College of acupuncture prepares students for careers as healing practitioners through an intersection of Eastern healthcare practices and Western bioscience with a strong hands-on clinical component. All three campus locations feature student clinics where learning practitioners serve the needs of real clients.
San Diego, California | AcupunCture School FAQS
What does acupuncture do?
Acupuncture is commonly used to treat chronic pain throughout the body. It can also be used to treat health conditions such as allergies, insomnia, hypertension and more. Through the insertion of very thin needles at certain points of the body specific nerves, muscles and connective tissue are therapeutically stimulated to reduce pain and discomfort.
What is acupuncture good for?
Is acupuncture painful?
Is acupuncture school worth it?
Acupuncture school is worth it because one cannot take a state licensure exam without demonstrating proof of education at a state-approved school. It is also important to work with experienced instructors to learn techniques that are safe and well adapted to your client's overall health and condition. Our acupuncture school in San Diego will prepare you to become a well-rounded acupuncturist exploring both core and specialty areas such as Chinese herbology, and help you launch your career with job placement assistance and private practice building tools.
How long is acupuncture school?
How much is acupuncture school?
If you think a career in holistic medicine is something you would like to pursue, contact us and speak to an admissions representative to get started on your new journey!
For more information, call (855) 866-6767 or fill out our contact form to be contacted by a Pacific College representative.
Pacific College of Health and Science – San Diego
7445 Mission Valley Rd #105 San Diego, CA 92109
619-574-6909