Massage School in San Diego
Next term starts on January 8th, 2024!
Massage therapy school in san diego, california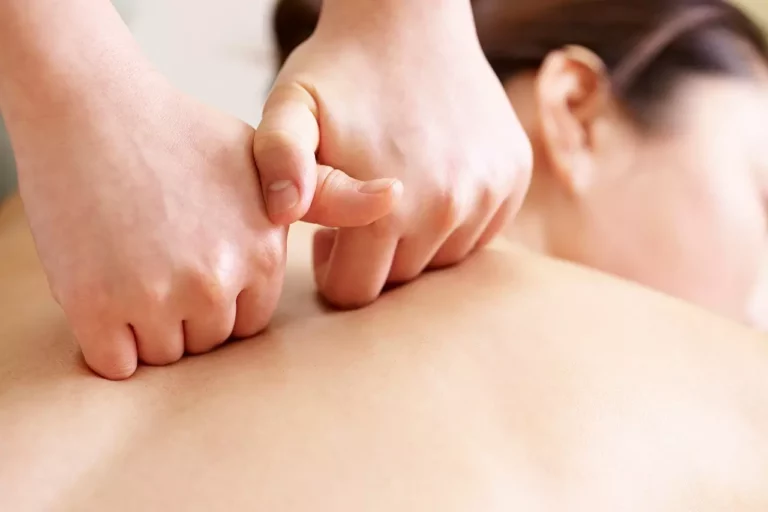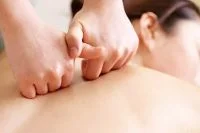 With the U.S. healthcare system currently undergoing a major scientific and philosophical evolution, patients are seeking out natural, evidence-based solutions and preventive services. This transformation is driving demand for health professionals with a passion for evidence-driven holistic healing. The West Coast, in particular, is desperate for professionals who can provide innovative solutions to treat illnesses and mental health disorders, as well as promote overall well-being. The Pacific College of Health and Science massage therapy programs are uniquely positioned to help future healthcare professionals lead the holistic healthcare movement in San Diego, inspiring a deep and lasting respect for the integrity of the human body, mind, and spirit. Our San Diego massage school teaches students the integrated care-oriented massage techniques they need to improve the lives and well-being of their clients.
massage therapy programs in San Diego
This program provides students with Chinese medical theory and a comprehensive training in practical massage skills, including tui na, Thai massage, and a variety of Asian bodywork therapies.
The certificate program is ideal for students looking to prepare quickly for employment in massage therapy and provides the training required to achieve national and state certification for massage therapy and Asian bodywork.
MASSAGE THERAPY PROGRAM AND COURSE HIGHLIGHTS in San Diego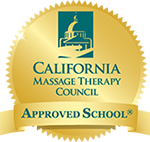 Why Massage and Chinese Massage Therapy Training in San Diego?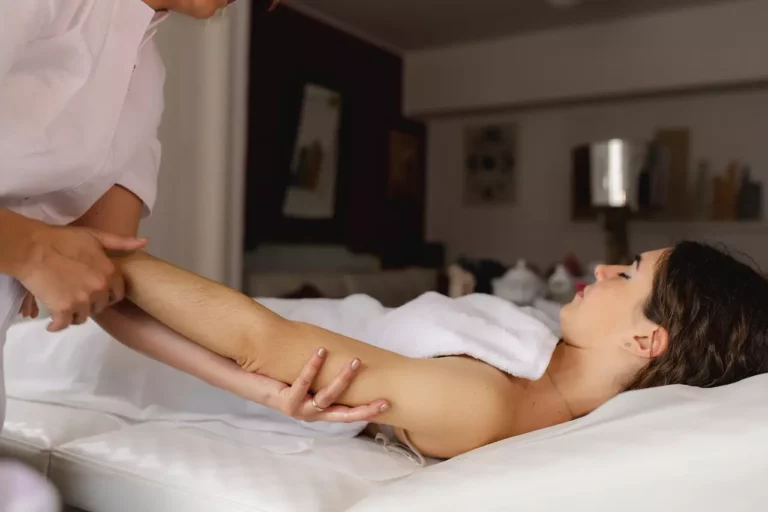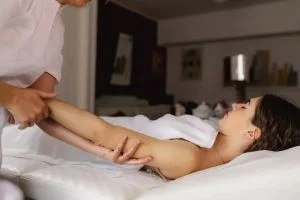 As one of the oldest natural wellness practices currently in use around the world, massage therapy is a clinically proven treatment for a range of illnesses, disorders, and anxieties. The stress we experience on a daily basis places strain on our physical, mental, and spiritual well-being. Massage therapists use holistic massage therapy techniques that combine Eastern bodywork traditions with Western modern science to ease the effects of daily stress. As an alternative method of care, massage therapy is sought after by individuals seeking out natural means of restoring balance among the human body's multiple and complex systems.
Across the U.S., there is a growing demand for massage practitioners skilled in holistic healing that combines the power of traditional Eastern medicine techniques with the latest scientific, evidence-driven clinical solutions. Massage therapists can specialize in fields such as sports massage, pediatrics, and reflexology and can apply their skills within a spa, clinic, or sports-focused environment. Graduates of the Pacific College massage school in San Diego will have a competitive edge in an industry that is rapidly shifting toward integrated care practices. View Pacific College San Diego's most recent pass rates for the MBLEx exam here: the first 3 lines ("School") are our numbers. The next 3 lines ("State") are California's pass rates. The last 3 ("National") show the overall national rates.
Who Should Choose Massage Therapy School in San Diego, California?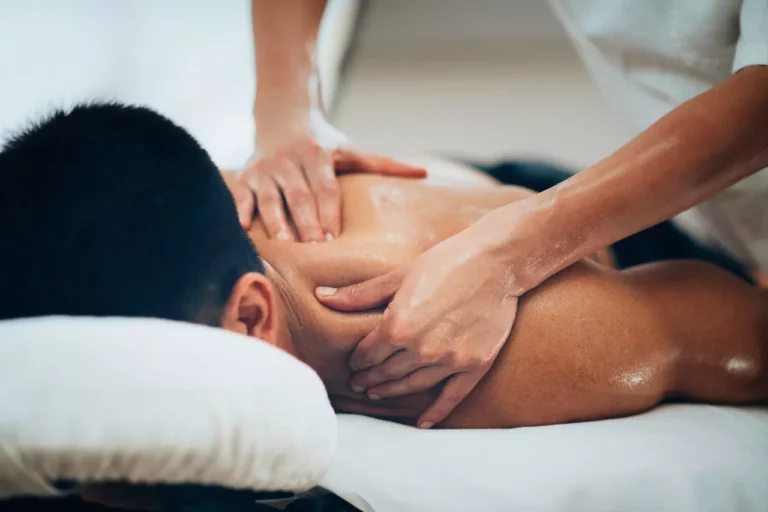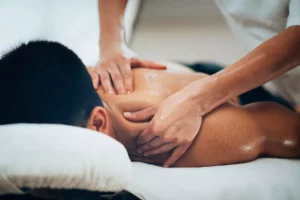 Do you have a passion for improving lives, providing alternative and holistic treatments, and helping others achieve a spiritual, emotional, and physical balance? Then Pacific College's massage therapy programs in San Diego are the ideal choice for you. Pacific College students are encouraged to join a growing movement and are provided with the opportunity to start a career centered around providing alternative and evidence-based treatments. Both current and aspiring healthcare professionals choose to enroll in our massage therapy programs. Graduates of our associate and certificate programs in massage therapy will gain a deeper understanding of how to effectively balance the complex systems of a client's body.
The Pacific College massage therapy programs in San Diego prepare health practitioners for a rewarding career in the field, integrating the science of massage institute with traditional techniques. Graduates of the massage therapy school in California are equipped with the skills they need to restore their clients' physical, mental, and spiritual well-being through alternative treatments that are based on cutting-edge, evidence-driven solutions. As a massage therapist practicing in San Diego, you will be providing holistic care at the intersection of modern Western science and Eastern medicine. Our massage therapy programs help students stand out from the competition by strengthening their understanding and grasp of both Eastern holistic healing and modern Western massage therapy techniques.
Student Testimonial About Massage School in San Diego, CA
"This is the place to be for so many reasons! My time here was an essential part of my development and growth as a massage therapist and as a person. Pacific College nurtures an atmosphere of love and encouragement that allows you to blossom as a healer."
-Sarai Solis, massage therapy school graduate
Massage Therapy School Courses in San Diego
Programs within Pacific College's massage school in San Diego cover the following areas:
Tui na (medical massage)
Swedish massage
Thai massage
Trigger point work
Neuromuscular techniques
Fascial techniques
Joint mobilizations
Massage Therapy School Tuition – San Diego Campus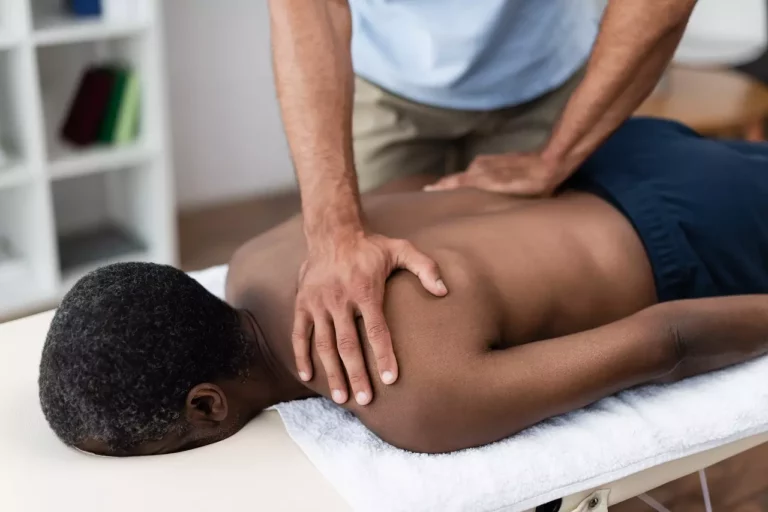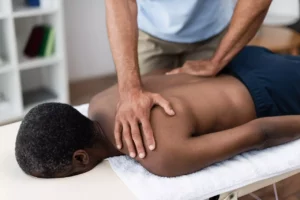 The tuition costs for the Pacific College massage therapy school programs vary by campus. You can see a breakdown of all the costs for each course and for the complete massage therapist school tuition and fees by visiting the college catalog.
Medical and Chinese Massage Therapy Career Outlook in San Diego, California
Career opportunities for massage therapists are expected to grow by 22 percent between 2014 and 2024. Approximately 50 percent of massage therapists are self-employed or work part time. Our massage therapist course graduates have gone on to work in the following settings:
Hospitals
Cruise lines
Cancer centers
Hotels
Spas
Resorts
Sports medicine and physical therapy clinics
Private practices
And more!
About Pacific College of Health and Science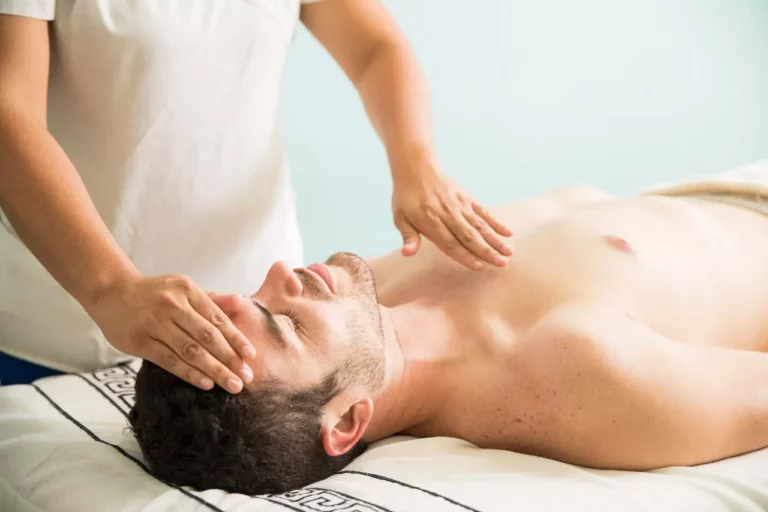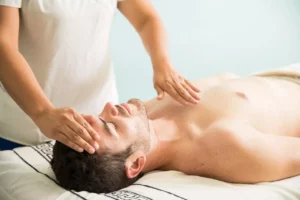 Since 1986, those with a calling to heal and promote overall health in the mind and body have been led to the programs at Pacific College of Health and Science. Graduates are prepared to both prevent and remedy pain, discomfort, and disease through practices such as massage therapy, acupuncture, and holistic nursing.
Pacific College prepares students for careers as healing practitioners through an intersection of Eastern healthcare practices and Western bioscience with a strong hands-on clinical component. All two campus locations feature student clinics where learning practitioners serve the needs of real clients.
Massage school San Diego, California faqs
Is massage therapy school hard in San Diego?
Is massage therapy school in California worth it?
Massage therapy school in California is worth it because one cannot take a State licensure exam without demonstrating proof of education at a State-approved school. It is also important to work with experienced instructors to learn techniques that are safe and well adapted to your client's overall health and condition. Our massage therapy school San Diego campus will prepare you for well-rounded practice in the massage therapy field through two training paths: The Massage Therapist/Asian Bodywork Certificate program and the Associate of Applied Science in Massage Therapies (AAS) degree. Our certificate covers a variety of Eastern and Western massage techniques, as well as a focus on the underlying causes and symptoms of disease to prepare students to most effectively address individual client needs. The AAS in Massage Therapies degree blends training in tui na, Chinese massage therapy, shiatsu, Thai massage, and a variety of other Asian bodywork therapies with an introduction to Oriental Medicine Theory. Both training programs feature the most up-to-date approaches to massage therapy to best position students for practicing in the field upon program completion.
How long is massage therapy school in San Diego?
Lengths of massage therapy school programs vary depending on location. At our San Diego, CA campus we offer a certificate and associate degree option. The Massage Therapist/Asian Bodywork Certificate program is a 690-credit hour program with 36 units of theory and clinical practice over three terms. The Associate of Applied Science in Massage Therapies degree covers 1147.5 credit hours as part of a 64.5-unit program to be completed over five terms.
Is massage therapy school tax deductible?
How do I get a massage therapy license in CA?
How much is massage therapy school in San Diego?
If you think a career in holistic medicine is something you would like to pursue, contact us and speak to an admissions representative to get started on your new journey!
For more information, call (855) 866-6767 or fill out our contact form to be contacted by a Pacific College representative.
Pacific College of Health and Science – San Diego
7445 Mission Valley Rd #105 San Diego, CA 92109
619-574-6909