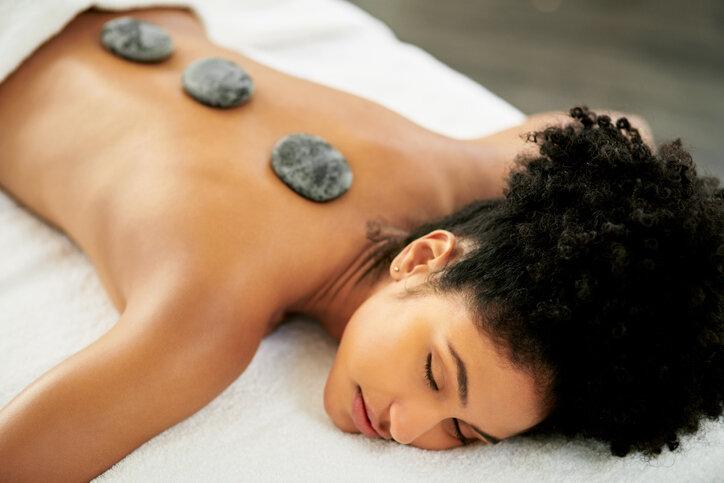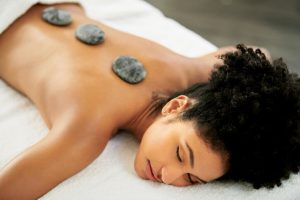 Many people appreciate the benefits of an expert massage, but what they may not know is that massage therapy is a medical practice with a growing number of practitioners and patients. When implemented as part of an overall wellness plan, massage therapy can reduce inflammation and pain, decrease problems with mood and depression, and help patients achieve a higher state of wellness. There are also a number of different massage therapies to consider, each type offering its own benefits for patients and practitioners.
What is Massage Therapy?
According to the Mayo Clinic, massage therapy is an integrative medicine practice that uses physical manipulation of the skin, muscles, tendons, and ligaments to promote healing and pain relief. Massage therapists use their hands, elbows, arms, and devices to massage the injured or damaged areas of their patients' bodies.
Benefits of Massage Therapy
Massage therapy offers many benefits for patients. Depending on the techniques performed, many clients report greater relaxation and lessening of anxiety and depression after a massage therapy session. This is often due to the release of muscle tension and increased blood flow that massage therapy stimulates. Additional benefits of massage therapy include:
Pain relief – Reducing tension and strain in the muscles and ligaments can reduce overall inflammation and pain in the body
Improved exercise performance – Athletes find that some massage techniques improve the function of their muscles, helping them achieve greater performance
Increased flexibility – Releasing muscle tension increases flexibility in the joints
Reduced stress – Increased circulation creates an overall relaxing sensation
Improved sleep – Patients often report improvements in sleep patterns after a massage treatment
Fewer migraines – Migraine sufferers experience migraines less frequently after starting a massage therapy regimen
Lowered blood pressure – After a massage, many patients have much lower blood pressure levels
Improved balance – Older patients in particular may report improved balance after a massage therapy session
Improve posture – Reduced muscle tension and improved flexibility can improve posture for many patients
Different Types of Massage Therapy
Massage therapy is a large category that covers many types of massage. In fact, WebMD estimates there are 80 different types of massage available to patients today. Some of the most popular types include:
1.Swedish Massage
Originating in Sweden, this popular method and is now found in most massage therapy and wellness centers. The therapist uses lotion and oil to massage the body using five specific strokes. These include:
Effleurage – Long, smooth strokes
Petrissage – Needing and rolling
Friction – Wringing or circular movements
Tapotement – Percussive movements
Vibration – Rocking and shaking
2. Aromatherapy Massage
Aromatherapy massage is an extension of Swedish massage that uses scented plant oils in addition to massage oil. These oils have calming or therapeutic benefits for the patient. They can lift the mood, improve digestion and even encourage better blood flow.
3. Hot Stone Massage
Hot stones have been used to improve health since ancient Hindu cultures started the practice of Ayurveda thousands of years ago in India. Today, massage therapists use warm, smooth stones placed on specific points of the body to relax the body while delivering massage. Tight muscles often respond quite well to this practice.
4. Deep Tissue Massage
Deep tissue massage targets knots in the muscles and connective tissue. This technique uses slow strokes across the muscle's grain to help release the tightness. This particular form of massage is one of the newer techniques, originating with a Canadian doctor in the 1940s.
5. Thai Massage
Thai massage combines yoga, stretching, and pressing massage to improve posture and reduce muscle tension. This is another technique that focuses on aligning the body's energy. In Thai massage, the patient takes a more active role in the process. Thai form of massage is said to have originated with Shivago Komarpaj, an Indian physician who was the personal physician of the Buddha.
6. Tui Na Massage
Tui Na is an ancient Chinese Massage that is focused on balance and healing. It targets the flow of qi which is the body's life source or energy by stimulating specific acupoints with the fingertips. This method is similar to acupuncture however, therapists use their hands instead of needles to release blockages and balance the qi and blood in the body, leading to better health.
There are eight basic techniques used in Tui Na massage:
palpating (mo)
rejoining (jie)
opposing (duan)
lifting (ti)
pressing (an)
kneading (mo)
pushing (tui)
holding (na)
7. Sports Massage
Sports massage is a specialty designed to improve soft tissue health in athletes. This type of massage specifically manipulates the soft tissue to improve performance and reduce the risk of injury. Sports massage therapists can also correct muscle imbalances that affect some athletes.
8. Shiatsu Massage
This Japanese technique uses localized pressure from just the hands or fingertips applied sequentially along the body. The therapist holds specific points for a few seconds. This is believed to stimulate acupressure points and improve the energy flow throughout the body. Though this massage therapy technique comes from Japan, its origins are in the ancient Chinese practice of acupuncture and acupressure.
9. Active Release Therapy
Another modern massage technique, Active Release Therapy (ART) was developed by Dr. P. Michael Leahy about thirty years ago. This technique focuses on helping reduce tension and inflammation of muscles and nerves with a faster technique. ART was designed to assist athletes but is now used in many different types of practices.
10. Myofascial Release Therapy
Myofascial release therapy focuses on breaking down fascia, the fibrous layer that connects the muscle to the skin. Myofascial release therapy often uses rollers and balls to release tension in this tissue. This massage technique also has trigger point massage built into the therapy. These techniques have been used for centuries but the phrase myofascial release came to the scene in the 1960s from an osteopath named Robert Ward.
11. Reflexology
Reflexology focuses on massaging specific points in the hands or feet that coordinate with other areas of the body. By targeting these areas, practitioners are able to home in on the body's natural reflexes to help relieve pain by triggering nervous system responses. Reflexology was an oral tradition from ancient times, and the first recorded examples of reflexology were seen in pictographs from ancient Egypt.
12. Lymphatic Massage
Lymphatic massage follows the belief that the lymph system can cause health problems. This therapy technique helps by draining the lymphs, carrying the waste products from this system away from the tissues to reduce health problems. Lymphatic massage must treat both hard and smooth muscles to improve the function of the system. This technique originated in France in the 1930s.
13. Ashiatsu Therapy
Ashiatsu is a unique type of massage therapy that uses the feet and legs to deliver the massage rather than the hands and arms. The therapist holds onto a bar or rope above the patient, then presses into the back using the feet. This therapy originated in the Kerala region of India.
14. Chair Massage
Chair massage is a short massage using the hands while the patient sits in a chair. This typically is not the type of massage done in a therapeutic setting, but it can be a fast and easy release of tension and pain in a public setting. Some massage therapists will come to client offices or events to provide chair massage to participants.
15. Amatsu
Amatsu is a form of massage that focuses on soft tissue and fascia. It combines ancient Japanese massage with a current understanding of anatomy and physiology to help realign joints and reduce muscle tension gently without harsh massage techniques.
16. Burmese Massage Therapy
Burmese Massage Therapy applies Indian, Chinese and Thai massage techniques into a full-body massage style. It uses kneading and acupuncture to release stress and increase blood flow. This technique is known for its use of the elbows to apply acupressure.
How to Find a Massage Therapist
If you are interested in benefiting from massage, you need to find a qualified massage therapist. Look for a practitioner who is licensed in the particular form of massage that interests you most. The American Massage Therapy Association is a good place to start the search for a licensed therapist in your area.
After finding one, give them a call to discuss your preferences and their techniques. Decide if the therapist is a good fit to help you reach your health goals. Schedule your first massage to try them out.
How to Become a Massage Therapist
If the art of massage therapy is interesting to you, you may consider becoming a massage therapist to start delivering therapeutic massage to clients on your own. To begin, you will need to attend massage therapy school and earn a certificate or an associate degree in the field.
Start by identifying the type of massage that interest you most. Focus your initial education in that field. After finishing your required hours of training, you can apply for massage therapy licensing in your state.
After starting your practice, you can continue adding new techniques and therapy types to better meet the needs of your clients while you pursue your continuing education requirements to maintain your state's massage therapy license.
Start Your Massage Therapy Training Today!
Pacific College of Health and Science has a robust massage therapy school that can help you reach your goals of becoming a licensed massage therapist. This training explores several different types of massage and specialties within the field.
If you are interested in learning more about the San Diego massage therapy program, New York massage therapy program, or Chicago massage therapy program offered at Pacific College of Health and Science, visit admissions or contact us today.