September 8, 2020
Students, Faculty and Staff,
I hope over the break that all of you have had a chance to decompress and rejuvenate while away from school. On the eve of the fall term, I wanted to follow up to last weekend's email with additional information regarding re-opening. I apologize for another lengthy email. If you have trouble loading the email, you can also find the contents of the message posted in our Pacific Hub. For those coming to campus next week, if you have limited time, please ensure you read the two sections highlighted in yellow ("Instructions for Coming to Campus" and "Upon Arrival")
Clinic and Practical Class Training:
In last week's email I noted that training would be set up in Moodle and students would need to complete the training, ideally before coming back to campus. I provided advance access to the training in student hub, but I will need all students to go into their Moodle course shells and review the slides and attest that they have completed their assigned training(s). The classes are self-paced, so if you already reviewed the slides in student hub, it should not take you long to do a quick review in Moodle and mark that you have completed the training.
Depending on your program and if you'll be in the clinic, you might be enrolled in more than one orientation course.
The CH courses are:
In addition to the training, all students must read and agree to the COVID Student Safety and Reopening Policy.
Instructions for Coming to Campus:
All students, faculty and staff must complete a pre-screening prior to coming to the campus 17th or 21st floors. We have developed a screening form you can use from your phone, computer or tablet. The form allows you to confirm you are free of symptoms and that you have not been exposed to someone who has tested positive for COVID-19. You will need to do this each day that you are physically coming to campus. Once completed you will receive email instructions on how to proceed and where to go on campus to finalize your screening.
Here is the link to the form. We recommend you bookmark this link in your browser and that you also add it as an icon on the homepage of your phone (instructions for adding as an icon to your phone homepage).
The screening form is also easily accessible on StudentHub. Once on Student hub you'll see a section that says " Covid-19 Campus Self-Health Screening". Click on the link that says "Go to Form".
If you respond "no" to all the pre-screening questions, you will get this message: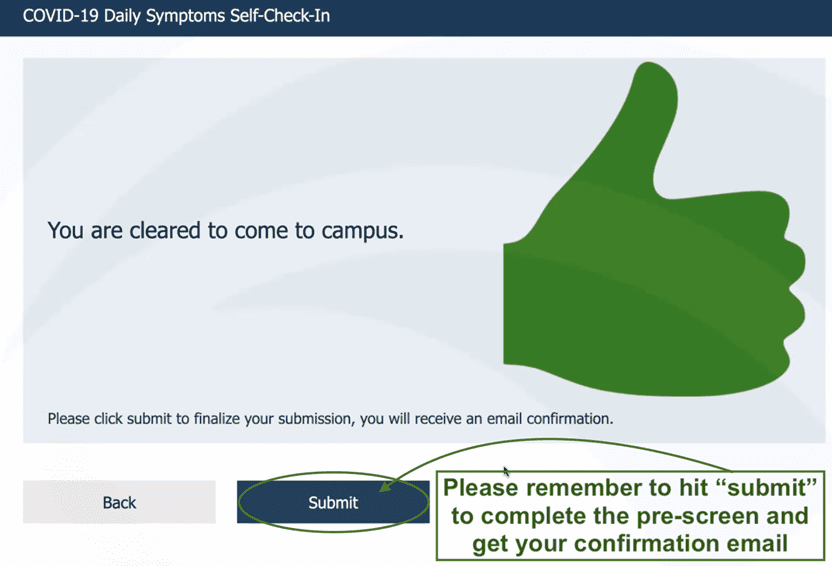 You will then receive an email confirmation that you will need to show at the campus check-in station.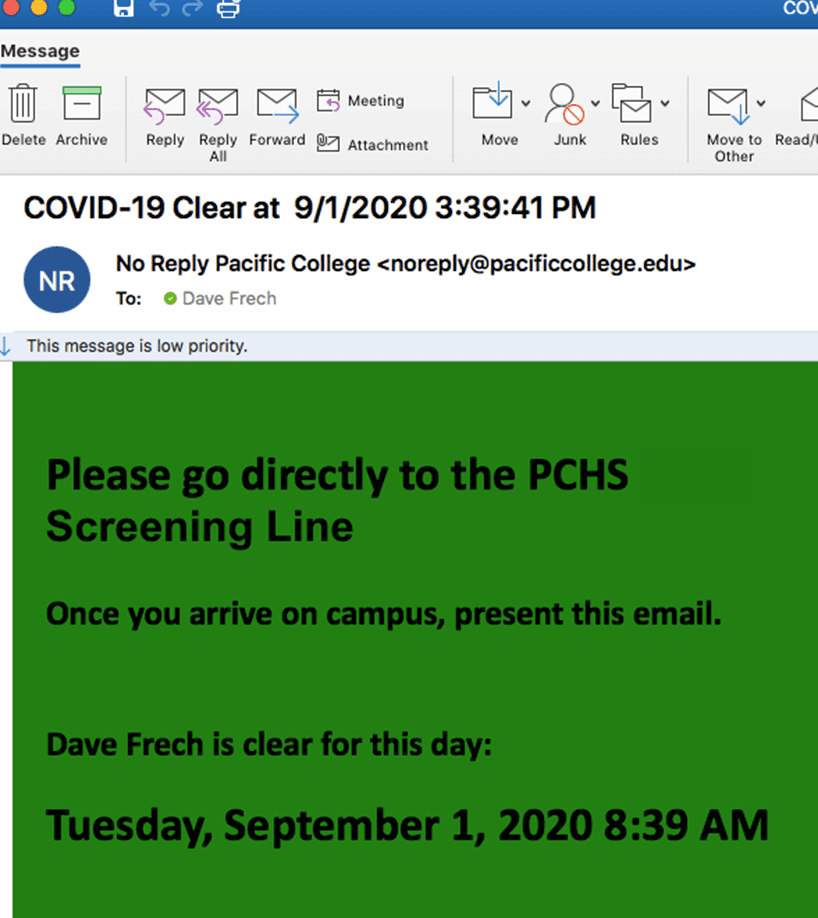 Upon Arrival:
When entering the building, please ensure that you have a proper face covering and follow social distancing guidelines at all times.
17th Floor Classrooms
Students going to practical classes should go to the 17th floor and follow signs to check-in at the student lounge and get their temperature checks. You must present your pre-screening confirmation email to the check in person. Please plan to arrive 15-20 minutes prior to their class time to go through the screening process (also note I have updated the floor plan for the 17th floor and modified the check in point).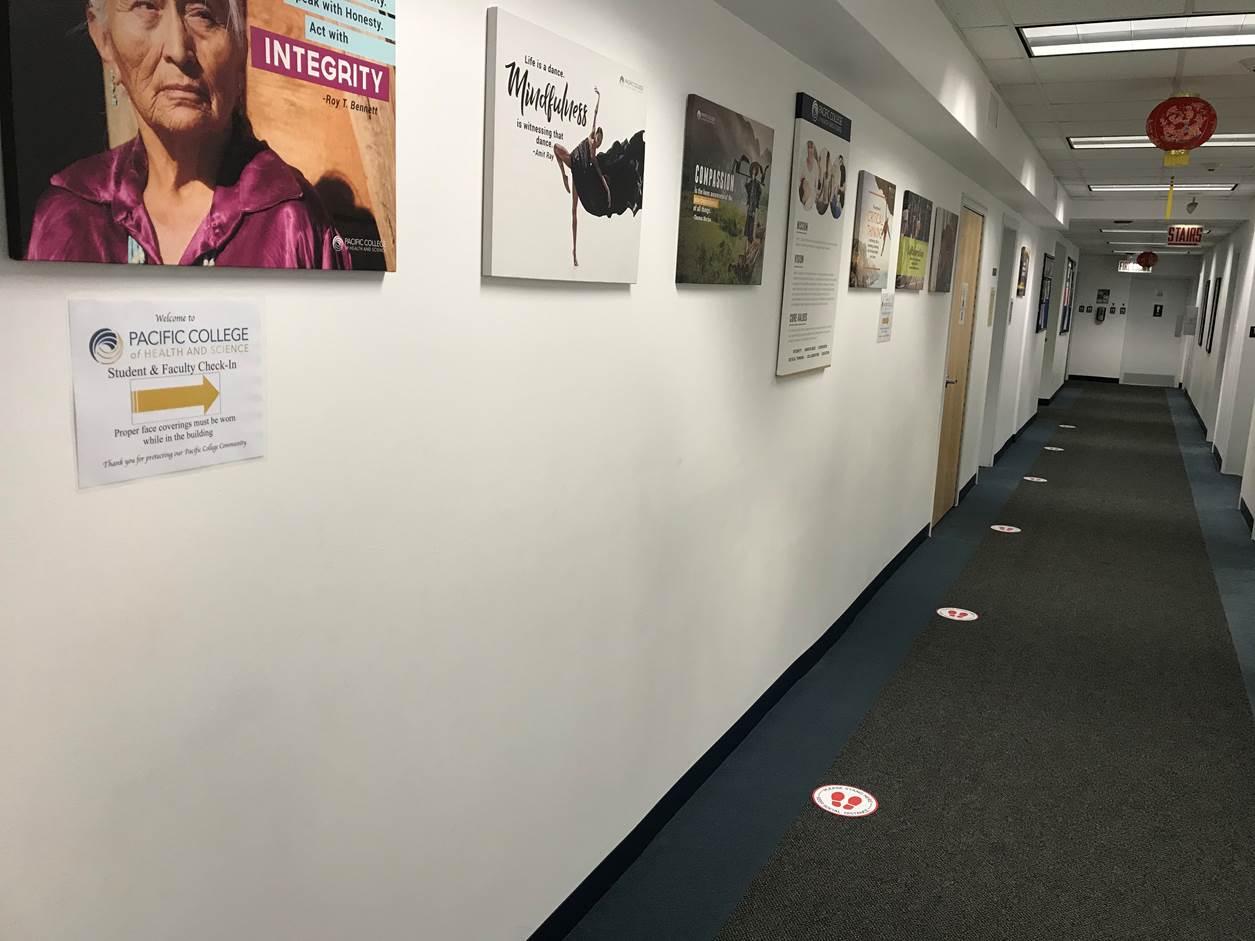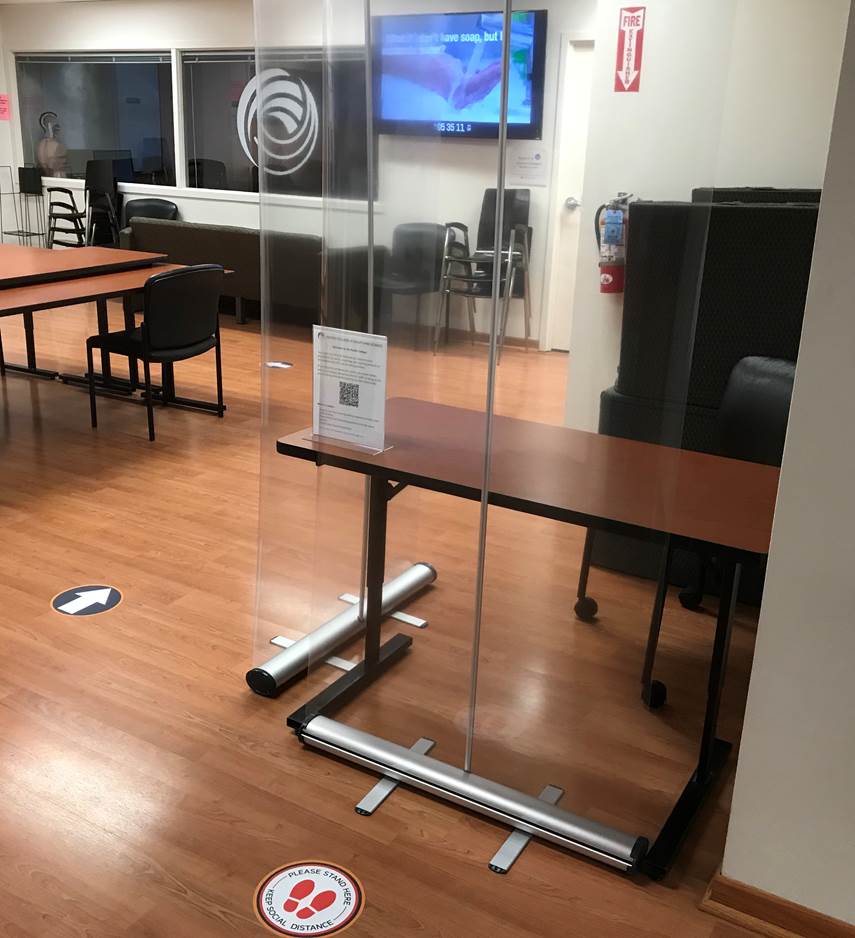 21st Floor Clinic
Students going to clinic should go to the new 21st floor clinic entrance and. please follow signs to check-in and get their temperature checks. You must present your pre-screening confirmation email to the check-in person. Please plan to arrive 15-20 minutes prior to their clinic time to go through the screening process (You can also find the 21st floor map here).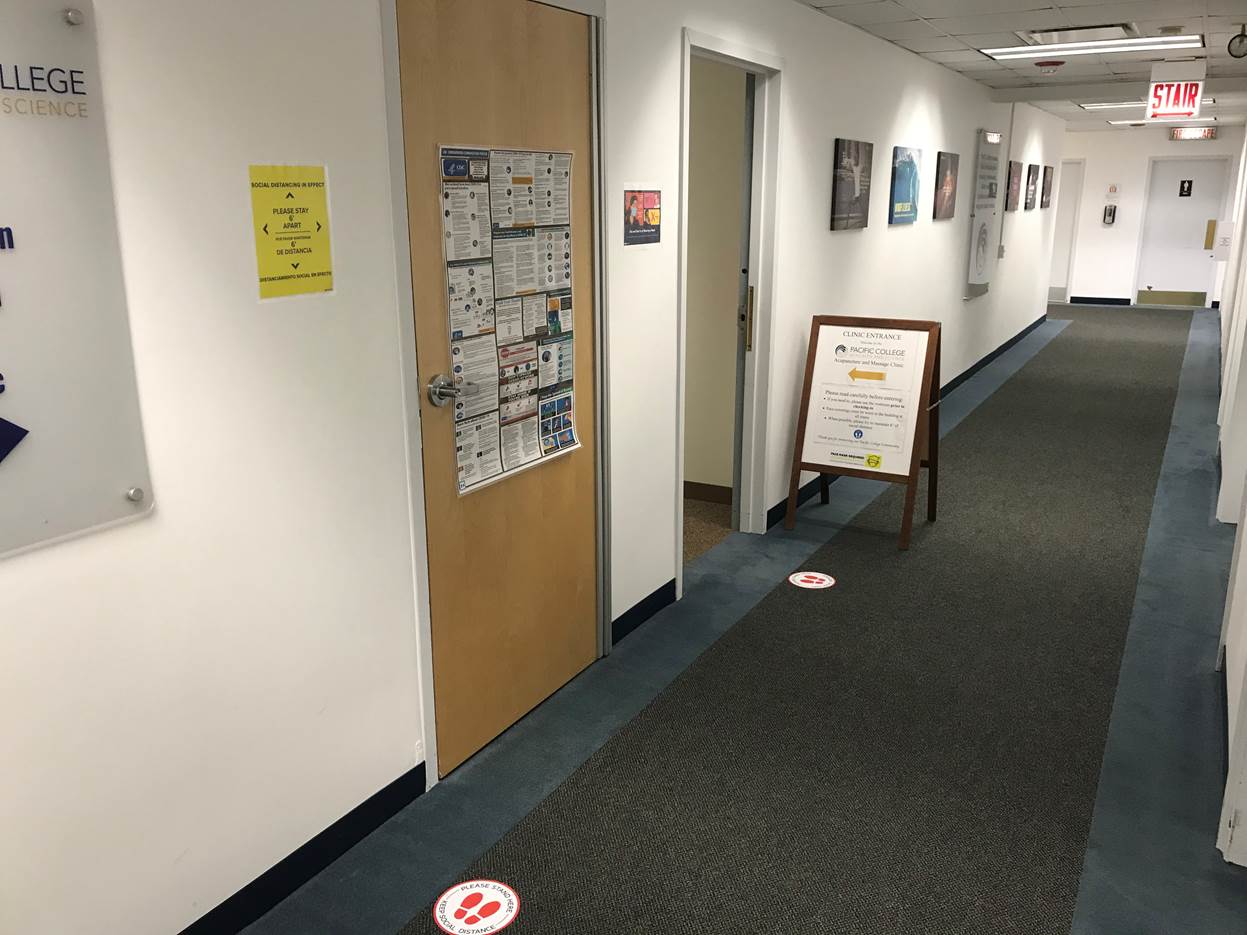 Once checked in, you will receive a wrist band or sticker noting you have been screened and are approved to move around the campus while maintaining social distancing and proper face masks.
COVID-19 Diagnosis, Exposure and/or Symptoms Notification
Students who are not feeling well should stay home and follow the college reporting protocol and notify the school.
As we open PCHS for limited activity in the fall, we will need to remain flexible and highly communicative. Here are a couple of items or things to be aware of.
Town halls will be every other week starting Thursday September 17th at 4:00 pm through Mid-October for questions and communication
If you have not already, please review the (COVID 19 preparedness plan is linked to the website ).
Additional Supplemental Information:
Library Hours:
Monday & Wednesday: 8:30 am – 4:00 pm
Tuesday: 8:30 am – 5:00 pm
Thursday – Sunday: Closed
Library Services available:
Please contact Janet Harper if you have any questions regarding the library.
Lockers:
As a final reminder, you can find the contact information and book appointments with any of the staff by following this link.
We look forward to seeing those of you who are taking practical classes and clinic next week,
Dave Frech, MSTOM, CWC
Chicago Campus Director
Interested in becoming a certified massage therapist? Visit the campus web site nearest you:

San Diego massage therapy school

Chicago massage therapy school