Have you been thinking about a new career as a massage therapist? Most people love the idea of a good massage, but they may not have considered actually providing this valuable and therapeutic service to others. Demand for massage therapists may be outpacing other career options in the work force: massage therapy is moving beyond spas and resorts and can now be found in medical practices and clinics as a valuable alternative treatment for pain, injury, and other medical conditions. You can attend massage school in San Diego, New York, or Chicago to get started in this rewarding and growing field . If you are on the fence about the field of massage therapy, here are seven reasons that you may find it a perfect fit for you:
1. Positive Environment
How many people do you know who love their jobs? Some people choose a profession that does not bring them happiness, or they work in a setting that can be intense. Massage therapists may work in serene spa atmospheres with less stress and tension. Even faster-paced clinical settings can be enjoyable for therapists who know they are helping their clients manage pain and stress. In addition, massage therapists are fortunate because they can approach every day knowing their clients are happy to see them. With no two days being exactly the same, you can also avoid a dull routine that plagues a lot of other types of work. Not every industry enjoys that level of client satisfaction and career fulfillment.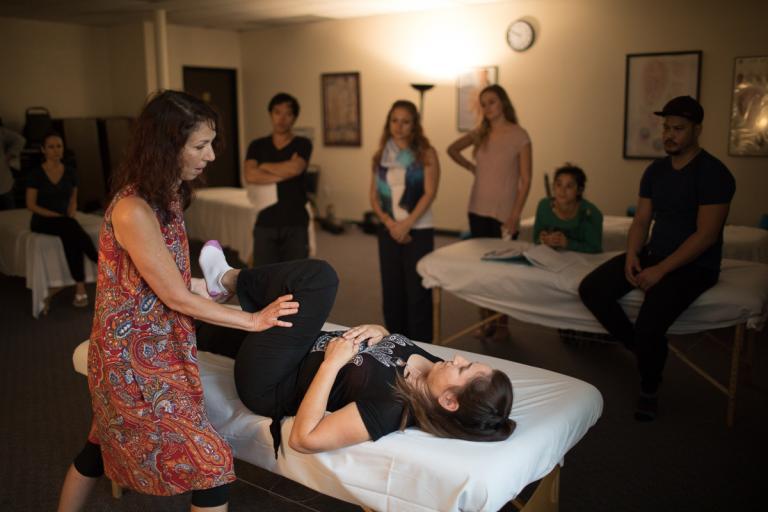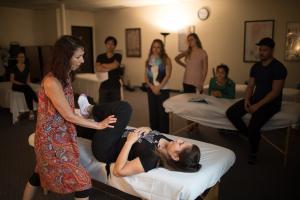 2. Bright Future
Massage therapy is offered in several different industries and environments, including spas, clinics, medical offices, and resorts. As more people appreciate the benefits of this kind of treatment, they may regularly incorporate massage therapy into their plan for well-being. That translates to a greater need for trained therapists in a variety of arenas. You could work virtually anywhere you want, giving you a level of freedom that most other careers do not offer. You can find massage therapists and other TCM healers in tourist destinations, big urban centers, and virtually anywhere in between. That's a level of job security that few other industries can boast.
3. Natural Healing
Careers in medical and health services are in constant demand, but what if you don't see yourself following a traditional path? Massage therapy is an ideal alternative health career because you can provide treatment to clients with chronic pain, injuries, or other health conditions and offer them relief from symptoms without medication. If you are a firm believer in a holistic approach to wellness, massage therapy can be a meaningful way to incorporate your values into your work as well as your personal life.
4. Flexible Schedule
You can decide how much or how little you want to work, making massage therapy an attractive option for both full-time and part-time work. With the possibility of an attractive hourly pay range, you can enjoy the flexibility of determining your own hours of operation for a better work-life balance. You can be your own boss and open your own facility, or leave the managing to someone else and work when you want. Choosing a career path in massage therapy can offer you both personal gratification and financial stability, which is a positive step towards achieving your life goals.
Interested in becoming a certified massage therapist?  Visit the campus web site nearest you:

San Diego massage therapy school

Chicago massage therapy school
5. Healthy Lifestyle
Sitting at a desk and working long nine-to-five days is not the right kind of work for everyone. You may prefer a position that allows you to move around throughout the day and the opportunity to use your hands as well as your mind. As a massage therapist, you can have the freedom to stand and sit as you provide treatment, which can be much healthier than a sedentary position. Using your hands may help keep you in shape because you may be using a variety of muscles while performing your job. You can also keep your mind sharp as you determine the best technique for each individual you treat. The potential benefits, both physical and mental, may make work in massage as good for you as it is for the clients you treat.
6. Work Readiness
Most massage therapists perform clinical training during massage therapy school as part of their education. You can get experience working with actual clients while you are still attending school. When you graduate from a massage school in Chicago, you are qualified and ready to join the work force as soon as you complete your educational program. You can dive right in and start building a clientele and earning money without any additional training. You can even specialize in different areas of massage. You may prefer working with athletes to help with injury prevention, or in a spa or resort to help clients manage stress. If you focus more on the medical aspects of massage therapy, a clinical environment may be more to your liking.
7. Nurturing Touch
Massage can help clients to de-stress, improve circulation, and reduce pain, but it can also be therapeutic to the people who perform it. Massage therapists may understand how they are bringing relief in real time, and can even see improvement for their clients who receive regular treatment. If you are interested in a profession centered on helping others, you may get an almost immediate sense of validation and satisfaction. Touch therapy is so essential in an increasingly isolated world, and the opportunity for clients and therapists to receive benefits from massage is an important aspect of its healing power.
Society today may be less focused on human interaction, but massage therapy can bring that connection back to both therapists and clients in a positive and healthy way. With career stability, high demand, and a healthy work environment, massage therapy has as much to offer as a career path as it does in health benefits for clients. If you have wondered what a career in massage therapy involves, you can connect with a massage school in Chicago, New York, or San Diego to learn more about how to get started in this alternative health career. You may be surprised by how meaningful and worthwhile this profession can be.