Among the many paths and specialties a Chinese medicine student can focus his or her career on, an increasingly popular area of interest is in acupuncture for sports medicine. Some students go on to become acupuncturists specializing in orthopedics, where they treat patients, often athletes, with ailments specific to the muscle and bone. Many students find this path particularly rewarding if they were once athletes themselves, hoping to heal others as they understand the patients' experiences and share their pain.
As Chinese medicine works to gain acceptance in the US healthcare system, many practitioners have taken their careers to the next level, breaking into the world of professional sports. Mark Kastner, L.Ac. of Circle of Living Acupuncture Center in San Diego has been practicing for 24 years on athletes of all ages, from high school basketball stars to retired pro football players. He's treated the Padres and the Chargers, and eventually began working with the L.A. Lakers after treating player, Luke Walton, number four who plays forward.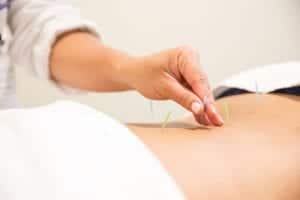 "I started treating Luke when he was in high school here in San Diego, along with his dad, Bill Walton," explains Kastner. "Then, when he went onto the University of Arizona, he'd fly back to get treated. When he started playing for the Lakers, he began having ankle problems, and after the team's medical staff couldn't do anymore to help, he was faced with not being able to play. The staff finally whispered to him, 'Better call your needle guy.' I began treatments with him again, and after two weeks, he was able to play. The staff was amazed at the results of acupuncture for sports."
High-performance athletes are hardly ever short on number of injuries needing treatment when they endure such strenuous, repetitive movements and physical contact on a constant basis. Matt Callison, L.Ac., founder of Sports Medicine Acupuncture and AcuSport Seminar Series, is no stranger to the toll professional football can take on a player. He's treated the Minnesota Vikings, the San Diego Chargers, and the Arizona Cardinals, and is currently treating professional rugby players in New Zealand. "I treat a lot of acute trauma, like bruising, swelling, and muscle, tendon, and ligament injuries. Chronic injuries are also common, such as low back, shoulder, knee and ankle sprain." Callison, like Kastner, began by treating one player, and through word of mouth referral, snowballed into treating almost an entire team.
For Kastner, basketball injuries usually consisted of tendonitis, lower leg injuries, ankles, and knees, from the constant pivoting and repetition. Even in baseball, he had to be available on the spot. "I've treated a pitcher before the game, and even during the game with massage to bring blood into the muscle."
Overall, players have been very open to acupuncture for sports. Callison found that 99% of the players find it to be very effective and are partial to having his pre-event treatment. "Pre-event treatment is a specialized treatment I started that consists of only 4-5 needles with moxibustion performed 1-2 hours prior to the game. The point prescription is sport specific, and the needle technique must be exact so as not to cause muscle soreness." Callison said the players report feeling less pain, greater flexibility, balance, and coordination. "In other words, Sports Medicine Acupuncture stimulates and balances the channels and re-establishes proprioception."
With constant force being put on the players' bodies on a daily basis, professional athletes usually receive treatments with special considerations. "It's definitely more intense with only one week to recover them," says Erin Hurme, L.Ac., MSTOM, LMT of Amityville Acupuncture and Wellness in Amityville, NY. "I usually do pretty aggressive Chinese needling to hit the muscle and motor points." Hurme began by treating the Chargers, but upon moving to Tennessee, she started treating the Titans after working on their coach. From there, she went on to pursue the New York Jets, treating players who live on Long Island, although she still travels to Nashville when the Titans need her.
Interested in becoming a certified acupuncture professional?  Visit the campus web site nearest you:
"The players always report great results. They love it because they're always looking for that extra edge, and since most of them are young, I find they're easier to treat because their bodies respond quickly."
The rigorous schedule of professional athletes certainly requires more attention to maintaining optimal health. Callison explains that "an athlete participating in a sport requiring primarily strength over endurance, such as a lineman in football, will need qi and blood supplemented, and the Liver (gan), Spleen (pi), and Kidneys (shen) strengthened."
According to Kastner, it also requires much flexibility on the practitioner's part. "These basketball players would play 82 games a year, and practice 5 days a week, so I'd have to integrate treatment into their schedule of high-level activity and create a program that takes that into account. I'd even treat a player multiple times a day when able."
Although it would seem acupuncture is fairly common in the sports world, both Kastner and Callison expressed the hesitation they see among team management that keeps acupuncture out of the limelight. "The players are quick to use Oriental medicine, but the medical staff of the teams are hesitant to refer them to acupuncturists based on what they feel is a liability," says Callison.
Kastner boils it down to the practitioner versus the trainer. "We're up against these trainers who've been using the same techniques for 30 years. They're big into ice, electro-stimulation, and surgery. What they do gives players immediate relief, but it only lasts 24 hours. They need to stimulate the blood flow because the player is increasing inflammation all the time." Kastner elaborates that players are usually given cortisone shots, which can cause tissue damage, but the team pushes them to perform rather than to rest. To the team, the repercussions of such techniques 5 years down the road is not a priority when a player's career only lasts 4-5 years anyway, and as a player under contract, they must adhere to whatever the team advises. "I've worked with retired players who are permanently injured from their careers," Kastner adds.
Acupuncture may be valued among the athletes, but the fight to make L.Ac.'s a fixture in professional sports medical staffs continues. "I've worked with the Padres for 15 years and have even talked with the President about why acupuncture is so important, but it would diminish what the trainers do," says Kastner. "Trainers use TENS units, which are electro-stimulation machines that use pads to stimulate the skin, but our needles can get deep into the skin to the injured area and stimulate the muscle, prompting the body to flood the spot with adenosine and heal itself." Kastner emphasizes that acupuncture is so effective in sports medicine because it moves the blood, it's anti-inflammatory, and it increases endorphin release, which reduces pain.
Despite the current obstacles acupuncturists face in professional sports, the future holds much promise as more and more players continue to seek their help. The progressive nature of Oriental medicine is clearly paving the way for the future, showing effective, long-lasting results that athletes need to continue doing what they love long after the final game, and hopefully, giving the L.Ac.'s of tomorrow a broader career path in the art of healing.