Fibromyalgia is a condition that an estimated 5.8 million people in the U.S. suffer from, with symptoms that involve muscle aches, pain, weakness and joint stiffness. It also involves unexplained fatigue, making it difficult for patients to move or perform normal daily activities. Although fibromyalgia symptoms may be alleviated through the use of medications, many patients also turn to massage therapy for relief.

Massage requires the physical manipulation of muscles and tissues. Performed correctly, it encourages proper circulation of blood throughout the system. Coupled with correct breathing by the patient, regular massage therapy can promote tissue oxygenation, helping to eliminate pain and stiffness and promote better flexibility, as well as promote relaxation and restful sleep. It can also help improve a patient's mood and prevent depression.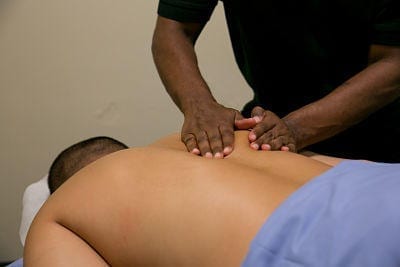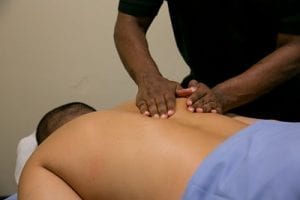 In TCM, there are two types of massage that may be most effective with patients who have fibromyalgia, depending on their symptoms and conditions. Shiatsu, a type of massage that targets pressure points in the hands, fingers and knuckles, stimulates the body to relax and relieve itself of pain. It avoids direct contact with the muscles and major joints, which are typically the parts of the body where the most pain is experienced. Also a popular type of Oriental massage is reflexology, which focuses only the patient's feet and hands, using light and moderate pressure to suit the patient's needs.
Interested in becoming a certified massage therapist?  Visit the campus web site nearest you:

San Diego massage therapy school

Chicago massage therapy school
For the treatment of pain, stiffness and discomfort associated with fibromyalgia, massage therapy has been observed to be effective among subjects in several studies. One such study, which appeared in April 2002 in the Journal of Clinical Rheumatology, reported that the group that received massage therapy reported improved sleep duration and quality and decreased pain.
Another study, one conducted by the New Touch Research Institute of the University of Miami School of Medicine, showed that massage therapy helped improve patients with painful joints and muscles. The study concluded that massage therapy helped decreased pain and tenderness, increased levels of serotonin, decreased levels of stress hormones and improved the patients' overall sense of well-being.