Pacific College's
nursing program
wishes to recognize those members of its nursing program family who are inspiring to us all! We spotlight current student Jennifer Ferguson and alumnae Sara Choi, Lynn Vance, and Fernanda Durlene.
Alumni Highlight: Sara Choi, BSN, RN, CEN, HNB-BC, IHWC-BC
Here is what I've been up to recently. I have attached some photos as well. Since graduating from the post-baccalaureate
certificate program in holistic nursing
at Pacific College of Health Science, I've been working part-time as a holistic nurse at Northwell Lenox Hill Hospital. I also work per diem as an ER Nurse at NYP Weill Cornell Hospital, and I have a holistic practice, Sarang Healing LLC.
As an ER nurse at NYP Weill Cornell Hospital, I've been caring for COVID patients and experiencing the life-altering effects of this virus, not only for patients and family members but also for us care providers at the bed-side. On weeks that I do not work an ER shift, I support my fellow ER care providers as a holistic nurse, holding space for them by providing a healing environment. Wellness resources are made available to anyone interested in coaching, a mental health phone line, and self-care practices helpful in managing stress. In groups of 6, practicing social distancing, ER staff come to a healing tent where they have an opportunity to share their experiences. I lead them through a guided meditation and sound healing session using gongs, Tibetan sound bowls, crystal healing sound bowls, and chimes. After the session, they have an opportunity to share. Recently, an ER doctor responded, "That's the first time I felt relaxed enough to take a deep breath."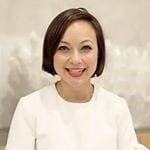 At Northwell Lenox Hill Hospital, I round on all the floors to visit the nurses, nurse techs, respiratory therapists, NPs, PAs, doctors, case managers, social workers, clerks, and environmental services staff, and ask how they are doing. As part of Team Lavender, a multidisciplinary team of staff supporting staff, I am one of several healthcare providers who hold space for fellow staff, providing an opportunity for them to process their experience. We provide emotional health resources, offer them lotions, chapsticks, mints, aromatherapy for their face masks, mindfulness practices, and one-on-one wellness coaching and encouragement.
In my private holistic practice, Sarang Healing LLC, I do one-on-one wellness coaching and distant Reiki via Zoom.
It's been an honor to hold space for my fellow healthcare providers and the people of this community. I hope that we continue to unveil our eyes to the experiences that healthcare providers endure and truly see them, as we are encouraged to see our patients: as human beings needing compassion, care, and recognition. May this pandemic expand our perspective of health care, healthcare providers, and humanity around us, not only during the duration of this experience but to be forever changed by this experience.
I am forever grateful for all the jewels I learned from the Nursing professors at PCHS. I am continuing my learning journey with PCHS in the MSTOM – DAOM program, and I love it!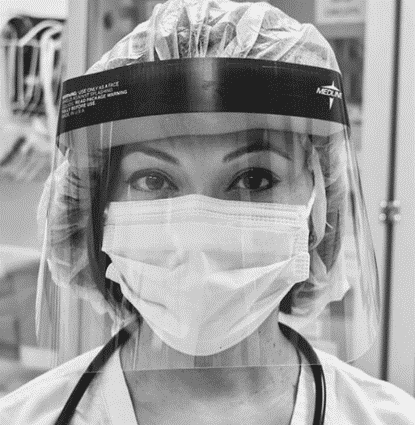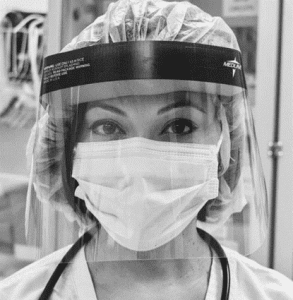 Honored to be on this journey of awareness, presence, and healing with each of you!
In this together,
Sara Choi, BSN, RN, CEN, HNB-BC, IHWC-BC
Board Certified Holistic Nurse
, Board Certified Integrative Health and Wellness Coach, Nurse Coach, Holistic Healing Practitioner, Reiki Master Teacher
919-432-5464
"A life of wellness begins with healing"
---
Alumni Highlight: Lynne Vance, MTOM, BSN, RN, LAc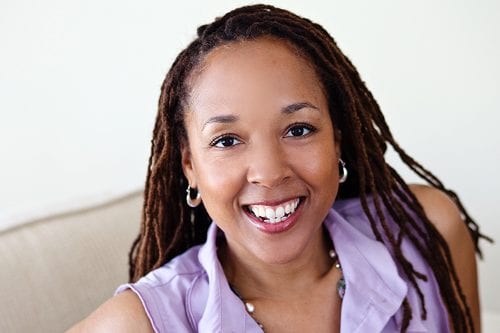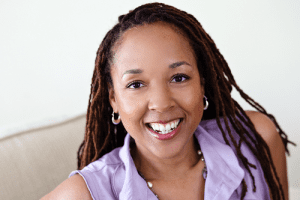 Lynne Vance came to the holistic nursing certificate program as a registered nurse and licensed acupuncturist, with a background in massage therapy. "I was very excited to enroll in PCHS after learning about the principles of holistic nursing and the skills I hoped to be able to put into practice immediately."
As a recent graduate of the PCHS RN-BSN program, Lynne is making an impact in military medicine. As a member of the Wounded Warrior Pain Care Initiative, she is using her skills to provide active duty military members non-opioid alternatives to pain management.
While enrolled in the holistic nursing certificate program, Lynne was working part-time at Walter Reed National Military Medical Center as a licensed acupuncturist working as a member of the department of anesthesia, providing services in outpatient clinics throughout the facility since 2017. In February 2020, she received an opportunity to work full-time as an integrative medicine nurse.
Lynne's new role entails teaching tai chi and providing telehealth services to military facilities across the Washington, DC, Maryland, and Virginia areas. As a telehealth provider, Lynne counsels and teaches patients about anti-inflammatory-integrative nutrition, acupressure, stretching, exercises, breathing techniques, and meditation. Her responsibilities also include patient teaching and education regarding the effects of opioids and the value of self-care strategies. The mission of military medicine is always to enhance the readiness of enlisted members and the care of veterans. "The holistic nursing program at PCHS definitely prepared me to take on this new role. It is important as a telehealth provider that we provide evidence-based information. Many of the assignments prepared me for and provided the added confidence to develop my own programs. I recently developed a four-stage nutrition program focused on identifying eating habits and increasing awareness of dietary effects on pain levels."
For her latest project, Lynne is preparing a presentation on using taiji to aid in addiction treatment at the Annual National Capitol Region Substance Use Disorder Symposium in September. This work is an extension of her previous experience at Walter Reed providing the NADA protocol for patients enrolled in addiction treatment services. "I am grateful for all of the lessons learned and especially our time at the retreat in Pumpkin Hollow. I learned so much from my fellow students and am honored to be part of such a special group of holistic providers."
Since graduating from the holistic nursing program in April, Lynne has enrolled in the PCHS Transitional Doctorate Program to continue her acupuncture education. She expects to graduate in April 2021.
---
Nursing Program Student Highlight: Jennifer Ferguson, RN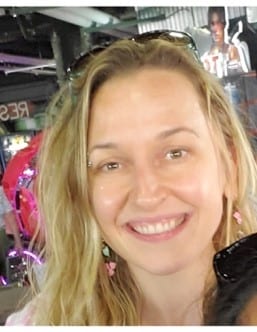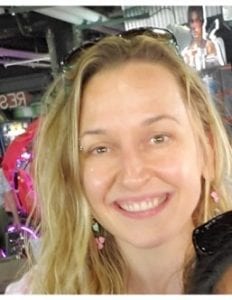 Jennifer Ferguson, RN, has enjoyed practicing the art of nursing since 2004. She obtained her associate degree in nursing from a school just outside of her hometown of Buffalo, NY. Not one to settle down, her experience as an RN has given her broad expertise ranging through a variety of disciplines, including medical/surgical, ER, ICU, and, most recently, in a neurology unit. However, she has always had a deep interest in holism and integrative health. In the Fall of 2018, she decided to pursue her bachelor's degree in nursing at the Pacific College.
Jennifer's studies at Pacific College have enhanced not only her nursing career but also her overall well-being. Throughout the "Nurse as the Facilitator of Healing" courses, she has learned about a variety of healing modalities such as M-technique massage, guided imagery and meditation, aromatherapy, and various therapeutic communication styles that she incorporates into the care of her patients. She has also become Reiki level 2 certified, a practice which she not only shares with her patients but also implements with her personal self-care practices. She says that her education at Pacific College has expanded her vision of nursing, and her service to the world.
In March 2020, Jennifer stepped into a new position as an integrative health RN, at Raritan Bay Medical Center in New Jersey. Not long after completing her employee orientation, she found herself in the height of the pandemic, and she was deployed to provide direct care for COVID19 patients. Jennifer met the challenge with willingness and compassion. In addition to the standard care required, she also put her holistic skills to work. She guided patients experiencing anxiety and shortness of breath in relaxation and breathwork, and she used her therapeutic communication skills with those separated from the ones they loved most, and hosted mini-meditation breaks for her colleagues to help build stress resilience and reduce burn-out.
Jennifer has since returned to her role of providing an array of holistic modalities in the in-patient hospital setting. Her typical day consists of sharing reiki with women in labor, breathwork practices and guided imagery with the patient in pain, and aromatherapy with patients experiencing stress and anxiety. Jennifer is also a certified Kundalini Yoga instructor and leads yoga and meditation groups twice a week in the hospital's behavioral health unit. Jennifer says that this job is a dream come true, and one that could not have been made possible without the education received at the Pacific College.
---
Medical Cannabis Certificate Alumni Highlight:
Fernanda Durlene, DACM, LAc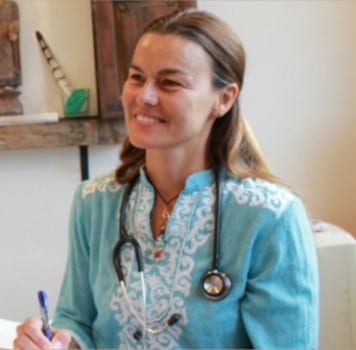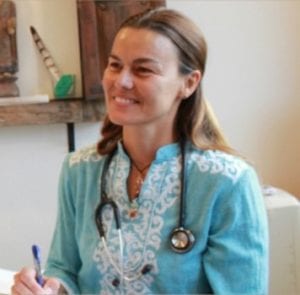 It is with great appreciation that I highly recommend the Medical Cannabis Certificate Program at the Pacific College of Health and Science. In my acupuncture practice, I can now confidently consult with my patients around the safe and effective use of cannabis. I learned about how to provide coaching for patients around the general use of cannabis for various health issues and the use of additional holistic modalities to upregulate the endocannabinoid system. The Medical Cannabis Certificate program helped me bridge the gap between cannabis curiosity, to gaining the knowledge to speak openly about cannabis with my patients.