June 2, 2021
Recently, Madeline Colli of Cannabis Patient Care, an educational resource for patients, doctors, nurses, pharmacists, caregivers, and advocates on the latest cannabis research, benefits, and treatment options, interviewed Eloise Theisen on the stigma she has encountered surrounding the use of medical cannabis to treat chronic pain. Theisen is a faculty member at Pacific College of Health and Science's medical cannabis program and president of the American Cannabis Nurses Association.
Theisen began her career in oncology, where many of her patients suffered chronic pain as a result of both the illness and the cancer treatments themselves. Over the past several years, she has seen an increase in patients interested in using cannabis to treat their pain, often driven by their own research online or prompting by worried grandchildren instead of suggestions from medical professionals. "It became really clear to me that most healthcare professionals did not have good knowledge of cannabis and how to help patients access it safely and effectively," said Theisen. "Because of my personal experience, I decided to create a practice designed to help patients navigate cannabis as a medicine." As this was before legalization in California, there was no regulation or quality control of medical cannabis at all, making self-medication a potential minefield for patients in pain. Some products even contained mold and dangerous chemicals. This is where Theisen saw that she could help.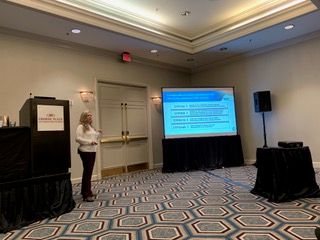 "When my patients come to me for cannabis, for chronic pain, many of them are looking to also reduce their pharmaceutical intake," Theisen explained. "I see them improving their symptom management and also reducing their overall pharmaceutical burden." Theisen has seen many patients for whom pharmacological pain treatment options, often opioids, have had lessening effectiveness over years of use–or for whom the side effects have outweighed the benefits. As the push for legalization has spread in the US, some medical professionals have started to consider it as a potential treatment, but professional acceptance still lags far behind public.  Theisen believes that professional hesitance is likely due to cannabis' federal Schedule 1 ruling and status. "Often I hear from other healthcare professionals that they don't want to discuss it or even learn about it because of that schedule and status. It does prohibit them from exploring it. I've seen more nurses and nurse practitioners' sort of lead the change and get educated, which is not surprising," Theisen said.