July 5, 2018
Dr. Greg Lane, DACM, Pacific College's Dean of Graduate Faculty, was recently interviewed by Wendy Gould for "Everything You Need to Know About Facial Acupuncture" on The Klog, a blog devoted to Korean culture and beauty trends. Dr. Lane, along with Julie Von, a Manhattan-based holistic and fertility doctor, introduced Gould to the basics of facial acupuncture: how it feels, what it can treat, and how it works.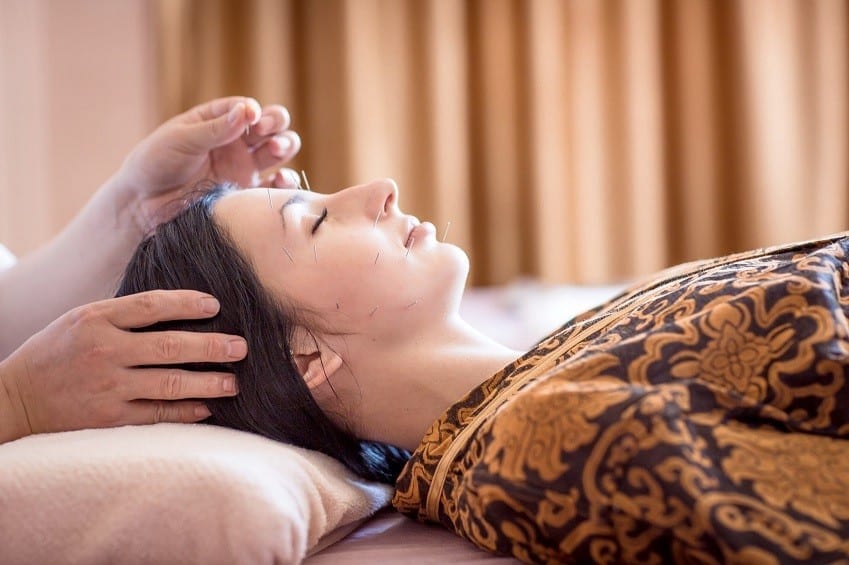 "Acupuncture points are selected on the face, as well as some body points on the hands and feet—typically below the elbows and knees according again to our pattern differentiation. Some of the strategies that we use with acupuncture and herbal medicine are cooling lung and stomach heat, clearing heat out of the blood, clearing or draining heat toxins, draining damp toxins, and promoting blood circulation," explains Lane.
Overall, facial acupuncture returns balance to your body and the skin, as well as its health, follows.
Read on to find out how facial acupuncture can help alleviate chronic acne. Pacific College's Dr Greg Lane, DACM, LAc, quoted in Soko Glam's "The Klog"!
Interested in becoming a certified acupuncture professional?  Visit the campus web site nearest you: