Something big is happening in healthcare, and it's centered around a desire to have different options within healthcare that considers the whole person. This demand is being filled by alternative medicine schools, careers and a growing base of practitioners who are dedicated to leading the holistic healthcare movement. For instance, in 2012, Americans spent over $30 billion on alternative medicine. An estimated 59 million Americans spent an average of $500 per person on complementary and alternative medicine (CAM). From yoga to nutritional supplements to acupuncture, consumers across the nation are seeking alternatives to pharmaceutical drugs and surgery. As studies continue to emerge that point to the validity of these alternative treatments, the CAM movement is gaining momentum without a slowdown in sight.
What it is
CAM refers to medical treatments that are offered instead of or alongside mainstream Western therapies. Over 30 percent of American adults report using CAM, according to the National Center for Complementary and Integrative Health.
Alternative medicine can be classified into five main categories:
Alternative medical systems
Mind-body techniques
Biologically based therapies
Energy therapies
Manipulative and body-based therapies
Alternative medical systems
Acupuncture
Homeopathy
Ayurveda
Native American healing practices
Tibetan medicine
Traditional Chinese medicine
Mind-body techniques
Hypnotherapy
Music therapy
Art therapy
Meditation
Guided imagery
Humor therapy
Biofeedback
Dance therapy
Prayer therapy
Yoga
Biologically based therapies
Diet
Dietary supplements
Megavitamins
Herbal products
Energy therapies
Qi gong
Reiki
Prana
Therapeutic touch
Manipulative and body-based therapies
Acupressure
Trager approach
Chiropractic
Osteopathy
Alexander Technique
Reflexology
Therapeutic touch
Feldenkrais Method
Massage therapy
Rolfing
A core philosophy of alternative medicine is holistic care, or treatment that addresses an individual as a whole person. Proponents of alternative medicine believe in the body's power to heal itself and believe treatment should involve the body, mind, and spirit. Care is personalized and varies based on symptoms. A patient-practitioner relationship characterized by a partnership in which the patient is encouraged to question and suggest treatment options is central to an alternative care approach.
How it is influencing healthcare
Individuals turn to alternative medicine for various reasons. Some agree with the philosophy of Traditional Chinese Medicine, and some would like to expand their treatment options, while others are simply frustrated by the failure of conventional medicine to cure their illnesses. Alternative medicine is a subject of growing discussion within the healthcare industry. Skeptics of alternative medicine often perceive a lack of scientific evidence supporting alternative treatment options compared with the studies backing drugs and surgeries offered by conventional medicine. This skepticism has drawn researchers to conduct studies on treatments such as acupuncture, massage therapy, meditation, and yoga. Those occupying a middle ground conclude that though some treatments have sufficient evidence supporting their healing potential, patients should be wary of blindly accepting all alternative treatment options.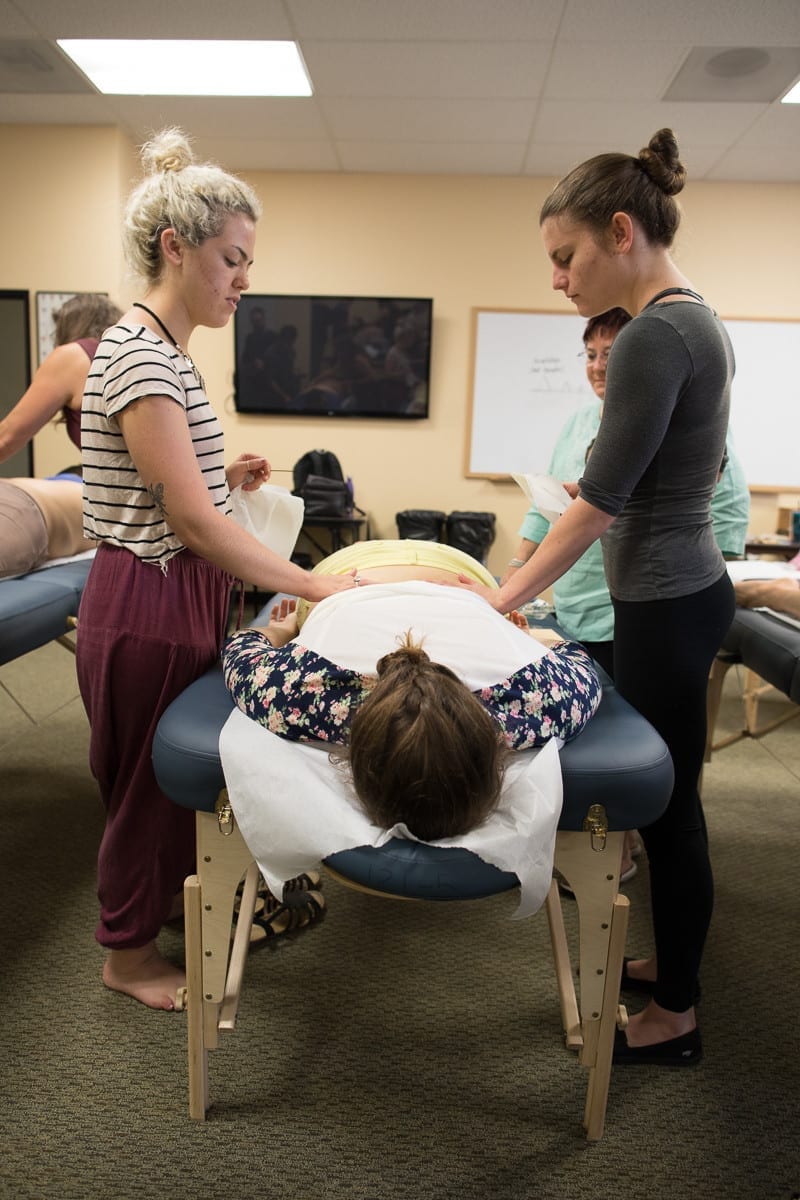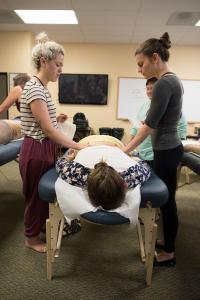 Alternative Medicine Schools & Degree Programs
Healthcare education has seen an increase in the number of medical colleges offering programs, degrees and courses in alternative medicine. According to a report published by the National Center for Biotechnology Information (NCBI), 50.8 percent of 130 U.S. medical school websites that were systematically analyzed for course listings and content offered at least one certified alternative medicine program or clerkship. The American Association of Naturopathic Medical Colleges (AANMC) has accredited seven naturopathic programs across eight North American campuses. The Council of Colleges of Acupuncture and Oriental Medicine has accredited 57 acupuncture schools, including the Pacific College of Oriental Medicine.
Alternative medicine degrees, programs and certificates
View the Pacific College of Oriental Medicine programs by campus:
Alternative Medicine Online Degrees
Alternative Medicine Degrees
Consumer interest in preventive care and alternative treatment options has driven growth in the market for supplements and self-care. According to the National Center for Health Statistics, spending on natural product supplements was $12.8 billion in 2012, and spending on self-care approached $2.7 billion. According to McKinsey research, the U.S. vitamins, minerals, and nutritional and herbal supplements (VHMS) market was roughly 28 percent of the global market in 2013, which was valued at $82 billion. Expected growth in the VHMS market is between 5 and 6 percent per year, both in the U.S. and globally. This interest in disease prevention has already significantly increased consumer demand for the services of the nutritionists and dietitians industry and will likely continue to do so at a fast clip.
Alternative medicine careers and opportunities
From expanding career opportunities in healthcare to putting pressure on research communities to study alternative treatments, the movement toward alternative medicine is leading both consumers and healthcare practitioners to re-evaluate their expectations of healthcare.
Established in the early 1990s, the National Center for Complementary and Integrative Health (NCCIH) supports nationwide research for alternative and complementary treatment. With a $50 million budget devoted to researching treatments that don't involve pharmaceuticals or surgery, the agency's website regularly posts the results of studies covering treatments such as mindfulness-based stress reduction (MBSR), cognitive behavioral therapy (CBT), and acupuncture. As this organization and others shine a stronger light on the efficacy of CAM's various treatments, a self-feeding cycle is likely to lead to more research, more certified CAM practitioners, and more consumers willing to explore alternative and complementary healthcare options.
Alternative Medicine Jobs
Both experienced health practitioners and those aspiring to join the movement for alternative, holistic treatments are finding employment opportunities across a wide range of specializations. In the United States, there is increasing public awareness of and demand for complementary medicine, including Chinese medicine. According to the Deloitte, 20 percent of consumers report treating a health problem with an alternative approach to conventional medicine such as acupuncture, while 40 percent indicate that they are open to doing so in the future.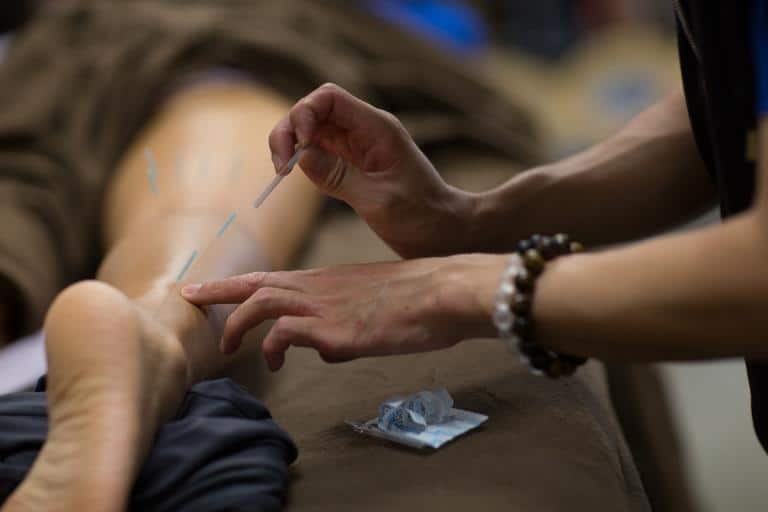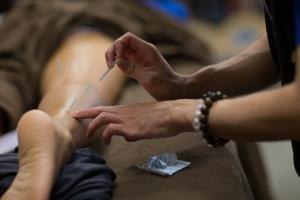 The CAM job outlook for dietitians and nutritionists is expected to grow 14 percent — faster than the national average — between 2016 and 2026, with an average median annual salary of $58,920. These health practitioners will play a key role in educating their clients on alternative nutrition options such as supplements, megavitamins, and herbal products.
Drivers of the movement for alternative, holistic care are far and wide. From the grim lessons of the national opioid crisis to a growing interest in preventive care and a desire to become more involved in personal self-care, individuals are exploring options outside of the doctor's office. And though the movement is posing unique challenges to the healthcare industry, the job opportunities are exciting with the full potential of alternative care yet to be explored.
Why PCOM?
Since its inception, PCOM has been at the forefront of educating students and working in conjunction with lawmakers and medical professionals to advance the standards of both the holistic medicine profession and PCOM's curriculum.
Pacific College has received awards for its acupuncture and Oriental medicine curriculum and clinical training, along with research grants from the National Institutes of Health and the Patient-Centered Outcomes Research Institute, among others. Many of our alumni have gone on to be successful in the field and are currently sought after as both teachers and practitioners in the U.S. and abroad.
We invite you to learn more about Pacific College's campuses in San Diego, New York, and Chicago. Once you have decided which campus interests you, we invite you to get in touch with one of our admissions representatives.
Sources:
https://www.usnews.com/news/healthcare-of-tomorrow/articles/2017-07-12/what-is-alternative-medicine
https://www.nbcnews.com/health/health-news/americans-spend-30-billion-year-alternative-medicine-n596976
https://nccih.nih.gov/news/press/cost-spending-06222016
https://www.ncbi.nlm.nih.gov/pmc/articles/PMC3068720/
https://aanmc.org/resources/growth-of-profession/
https://aanmc.org/naturopathic-schools/
https://www.mckinsey.com/business-functions/marketing-and-sales/our-insights/cashing-in-on-the-booming-market-for-dietary-supplements
https://www.ibisworld.com/industry-trends/specialized-market-research-reports/life-sciences/wellness-services/nutritionists-dietitians.html
https://www.ncbi.nlm.nih.gov/pmc/articles/PMC4334197/
https://www.theatlantic.com/health/archive/2015/06/the-evolution-of-alternative-medicine/396458/
https://www.bls.gov/ooh/healthcare/dietitians-and-nutritionists.htm
http://money.cnn.com/gallery/pf/2015/01/27/best-jobs-2015/10.html