UCSD RIMAC
This clinic serves the athletes from UCSD's 13 sports teams. Interns have the opportunity to treat many types of muscular-skeletal injuries alongside physical therapists and athletic trainers, using acupuncture to rehabilitate post-operative and sports injuries by increasing range of motion, muscle strength, and tissue healing potential. They average 3-5 treatments per shift learning a unique combination of sports medicine, Chinese medicine, and kinesiology.
---
 "My experience at UCSD's RIMAC center has been
one of the most dynamic and interesting clinic experiences
I've had while at PCOM."
-PCOM Student
---
OWEN CLINIC AT UCSD MEDICAL CENTER
The Owen Clinic is among America's top HIV care programs because of its comprehensive services, experienced healthcare staff, and affiliation with the UCSD Medical Center. The clinic integrates the various disciplines that an AIDS patient might need into one outpatient clinic, saving them the effort and confusion of going to many different places. They work with an experienced team of physicians, physician assistants, and nurse practitioners. Each patient is assigned a primary care practitioner based on his or her particular needs.
VETERANS CLINIC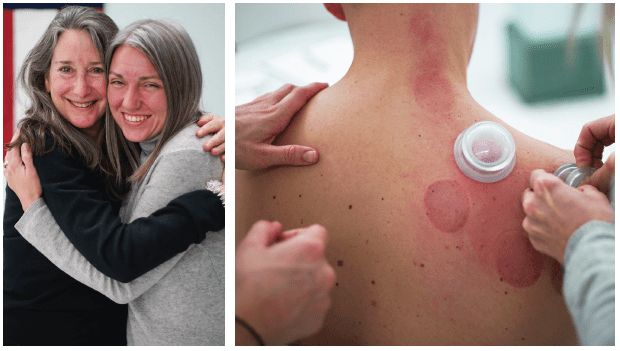 Many current and former military personnel and their families suffer from stress, chronic pain, traumatic brain injury, and emotional conditions as a result of their military service. This community style clinic provides free acupuncture and massage treatments to all active duty military, reservists, veterans, and retirees, as well as their families.
UCSD CANCER RESEARCH INSTITUTE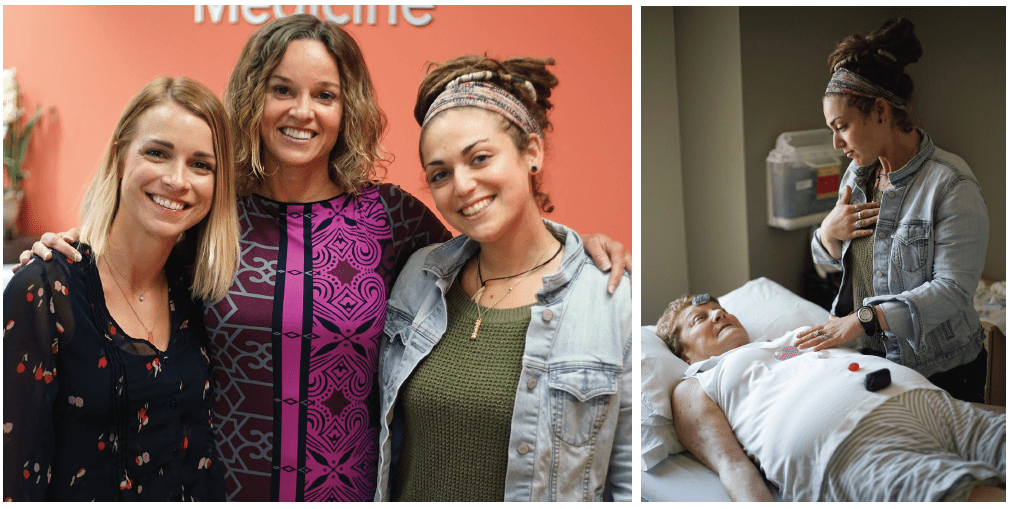 The UCSD Cancer Research Institute (CRI) is an outpatient treatment center staffed by medical and radiation oncologists, surgeons, and other specialists. The institute, a non-profit entity associated with UCSD, has provided free care for cancer patients through the PCOM program, as well as an integrative program made up of over 30 volunteers, for over a decade.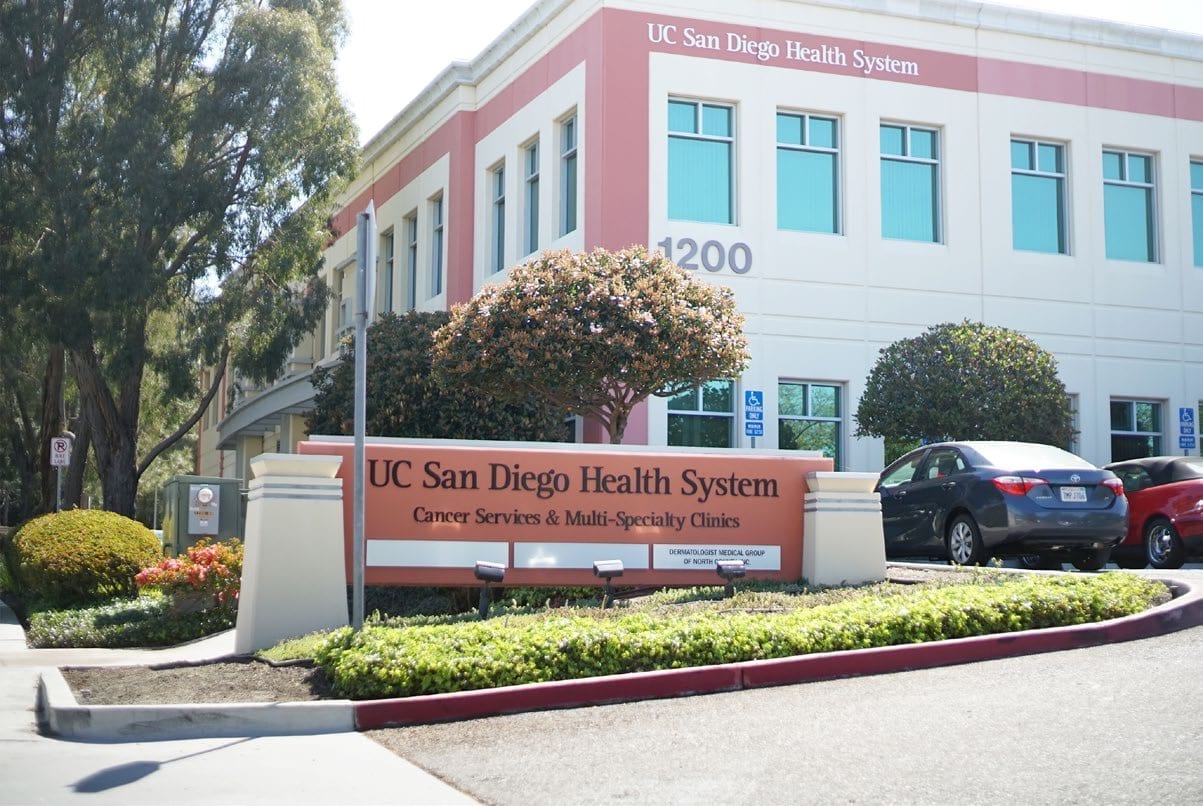 The UCSD CRI also conducts both pharmaceutical and TCM research, in conjunction with important contributions from our acupuncture shift. The externship provides interns with hands-on TCM oncology experience within an integrative medical setting, allowing them to become comfortable analyzing cases from TCM, biomedical, and psychosocial perspectives. Interns are also invited to attend tumor board review and other integrative events hosted by the center.
---
"As I drove home the first night I was absolutely inspired and delighted at my good fortune to work in this clinic. I found the patients to be delightful people and their appreciation of our work was inspiring." 
-PCOM Student
---
INTEGRATIVE HEALTH NIGHTS: COMMUNITY CLINICS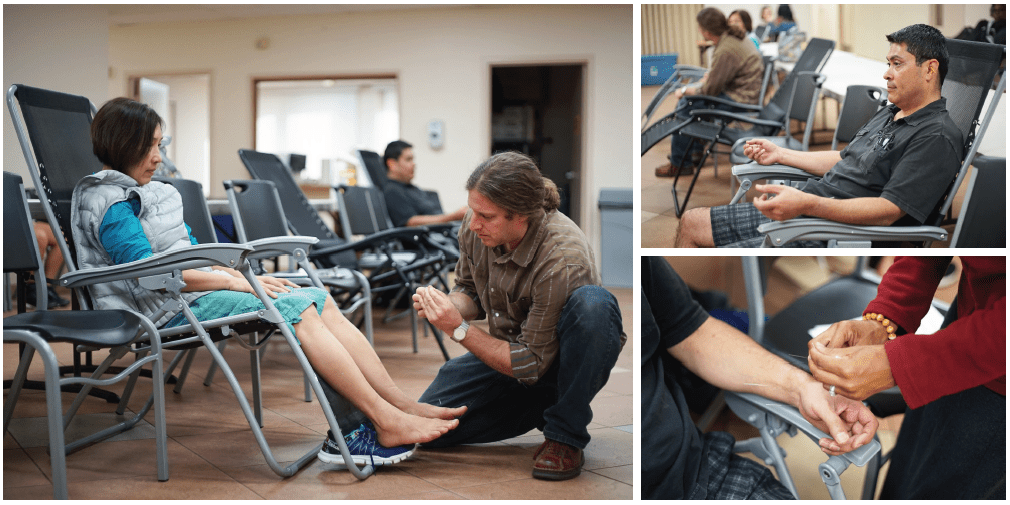 These shifts are opportunities to witness community style acupuncture helping underserved families in a fast-paced, integrative setting where we work alongside medical assistants, massage therapists, chiropractors, energy healers, and yoga instructors. Gain practical information about this growing trend for delivering acupuncture to uninsured and less-affluent populations.
SENIOR CLINIC AT FIRST LUTHERAN

At this popular clinic, interns treat many senior patients whose chief complaint is often pain, although they also have other underlying complex medical problems. This clinic allows interns to witness firsthand the effects of regularly administered acupuncture.
---
"Before I signed up for this clinic, I talked to several interns about their experience there. They all said three things: it is difficult, it is rewarding, and it will forever change you. They were right… there are no words eloquent or descriptive enough to fully explain the dimensions of my work here. It has changed me on both a professional and personal level." 
-PCOM Student
---
RADY CHILDREN'S HOSPITAL
This externship is a special opportunity to work with children in an integrative environment. Though primarily focused on chronic pain and hematology/oncology, interns also treat GI disorders, spinal cord injuries, and medically fragile children in long-term care situations. The hospital prizes interns with gentle needle technique, excellent massage and tui na abilities, and great people skills. This is also a great opportunity for bilingual interns, as many of the patients or their family members primarily speak Spanish.
---
"This was such an amazing opportunity to help our youth. I feel privileged to have been in such an inspiring environment."
-PCOM Student
---
PACIFIC BEACH UNITED METHODIST CHURCH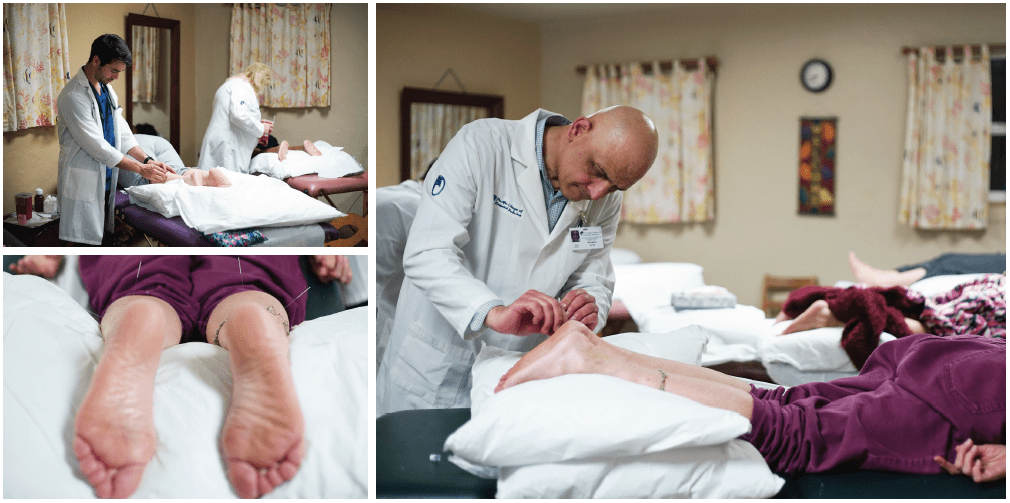 This is a busy clinic for the homeless and underserved, run in collaboration with UCSD medical students and volunteer UCSD faculty physicians. Interns also have the opportunity to work with pharmacy, dental, and social work students and professionals on-site. They see a wide variety of medical problems, with friendly, upbeat patients who look out for each other, young and old.