Leena serves as the Academic Dean of Online Education at Pacific College of Health and Science. Dr. Leena is a PCHS ranked professor and adjunct faculty who holds degrees in Osteopathic Medicine (DO), Naturopathic Medicine (ND), a master's in Medical Science (MS), graduated valedictorian of her business cohort (MBA), and is alumnus of Duke University and Pacific Colleges' coaching programs and is an ICF certified coach and board-certified hypnotherapist. Leena embarked on her PhD in Health Sciences with a concentration in global health education in 2016 and graduated 2021, she remains a lifelong learner. At PCHS Leena has taught Biophysics of Acupuncture in the MSTOM program; Inter-professional communication, Healthcare Systems, Practice Based Learning, Integrative Pain Management, Applications of Inter-professional Communication in the transitional doctorate program and teaches Health and Human Performance: Personal Growth with a philosophy of personal peak performance for everyone in the Master of Health and Human Performance coaching program.
Leena has over 3 decades experience in practice of her various professions and disciplines and today maintains a health and human performance practice, serving as Chief Empowerment Officer of 2bwell.solutions. Leena's experience in coaching began through a very personal journey, coaching her mother 2B Well from her early childhood. Her professional journey manifested in personal peak performance (P3) and lifestyle counseling through the 90's supported by her osteopathic medicine background, she worked with a range of patients/clients including athletes training for the London and Chicago marathons. The next decade Leena translated her business skills into coaching executives and CEOs for financial health and longevity. Today she is passionate to facilitate/teach individuals, groups, businesses to thrive and reach their highest potential of peak performance.
In addition, to her work at Pacific College, she has served as the President of the American Massage Therapy Association, Director and later CEO of the National Certification Board for Therapeutic Massage and Bodywork and served on various boards including the Academic Collaborative of Integrative Health (formerly ACCAHC). Leena has directly managed budgets over $14 million in for profit and non-profit arenas and owned/operated four integrative health private practices. Leena has taught in various professional programs, including osteopathic medicine, naturopathic medicine, undergraduate/MSN/DNP nursing, massage therapy, physical therapy, and hypnotherapy at various colleges and universities including the International College of Osteopathic Medicine, National University of Health Science, De Sales University, Moravian University among others. Leena has over a decade of experience as an academic dean, was inducted into the World Massage Hall of Fame in 2015, first ranked as a full professor in 2007, received the employee excellence award for "contributing to the success of students" 2006, meritorious award for contributions to legislation in 2003, and Presidents' Award from the National University of Health Sciences and Trident University International among others.
Leena's mission is to educate and inspire a global community as to the value of optimal health and happiness through innovative solutions of peak performance 2B Well for life. Her vision is to live in a world where therapies are integrated and offered with equal availability to all, where healthcare focuses on balancing mind, body, and spirit, utilizing the best of all medicines, interventions, and modern-day technologies through evidence-inspired practice.
Leena's greatest joys are being happily married, a grandmother of 2, living her self-actualized life and she believes it is never too late to learn. Her hobbies include embroidery, tapestry, art, mentoring, teaching, positive affirmations, math and life-long growing and learning. Her favorite quote is: "Live as if you were to die tomorrow, learn as if you will live forever" – Mahatma Gandhi
If you are interested in learning more about our public health education degree program or our health and human performance programs, please visit the Pacific College of Health and Science's public health education degree program page or the Pacific College of Health and Science's health and human performance programs page.
Summary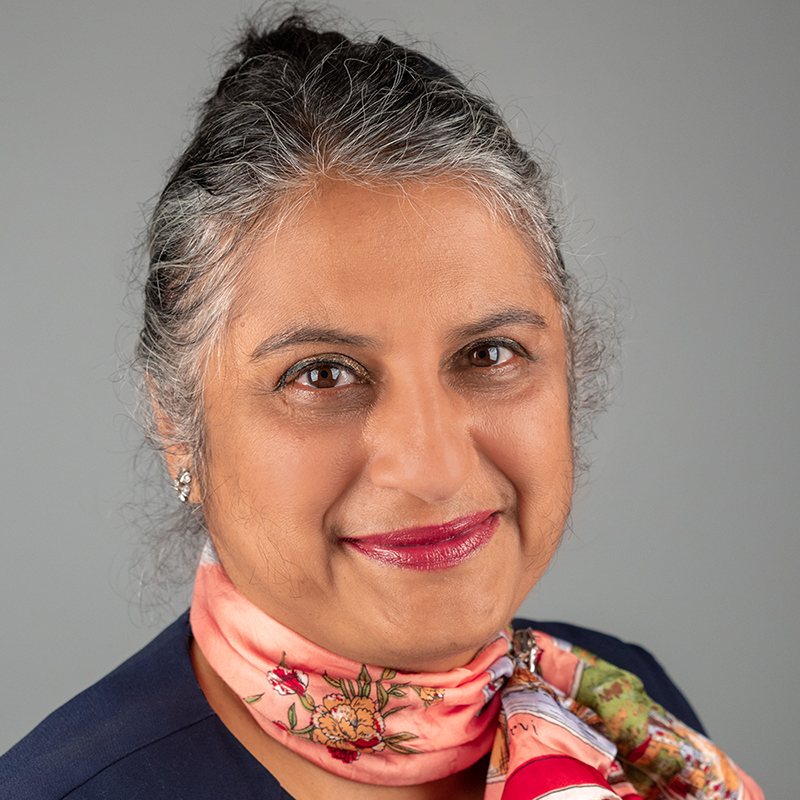 Name
Website
Job Title
Academic Dean of Online Education
Company
Pacific College of Health and Science
Address
7445 Mission Valley Rd

,


San Diego

,

California

,

92108