On September 17th, PCOM's own Tracie Livermore won the American Massage Therapy Association (AMTA) Jerome Perlinski Teacher of the Year award! Tracie has been on faculty at PCOM San Diego since 2002, and worked as a faculty member at Mueller College of Holistic Studies from 2005-2011.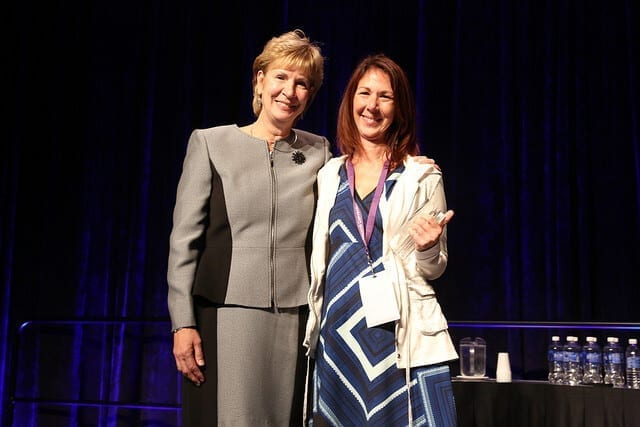 Tracie and AMTA President Nancy Porambo
Tracie received this honor because of her exceptional teaching abilities and commitment to high standards of education in massage therapy. As one of her former students said, "She is truly a gifted teacher, who genuinely cares about the health and wellbeing of her students long past the classroom. Tracie Livermore deserves to receive a huge thank you like this from the massage community, she is the voice for so many new and aspiring students, and her passion keeps our community bright and strong."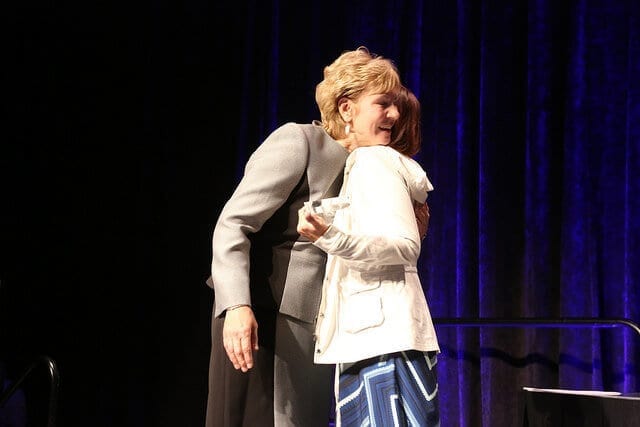 In addition to her contributions as an educator, Tracie has been in private massage practice since 1990, where she specializes in Thai Massage, Tui Na, Jin Shin, Deep Tissue massage and hybrids between these styles. She is also certified in prenatal and perinatal massage. Tracie and has traveled to China and Thailand to enhance her skills and knowledge, and volunteered extensively on worth with cancer patients. Congratulations, Tracie!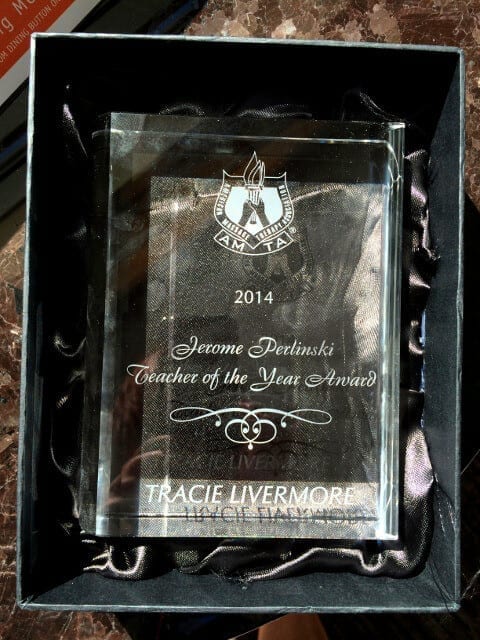 Interested in becoming a certified massage therapist? Visit the campus web site nearest you:

San Diego massage therapy school

Chicago massage therapy school