Updated:05/23/2019
By Alex A. Kecskes
Acupuncture has experienced a steady increase in popularity of the past 40 years. In 2014, over 10 million acupuncture treatments were administered in the United States alone, according to the National Center for Biotechnology Information (NCBI). With a growing body of scientific studies showing acupuncture's effectiveness in providing pain relief, researchers and health practitioners have been actively engaged in a quest to understand the full potential of acupuncture for weight loss.
Can Acupuncture Really Help Promote Weight Loss?
Recent studies have shown that when acupuncture is combined with traditional methods of weight loss, patients lose more weight. In these cases, one to three acupuncture weight loss sessions can be safe and effective in helping people achieve reasonable weight loss goals.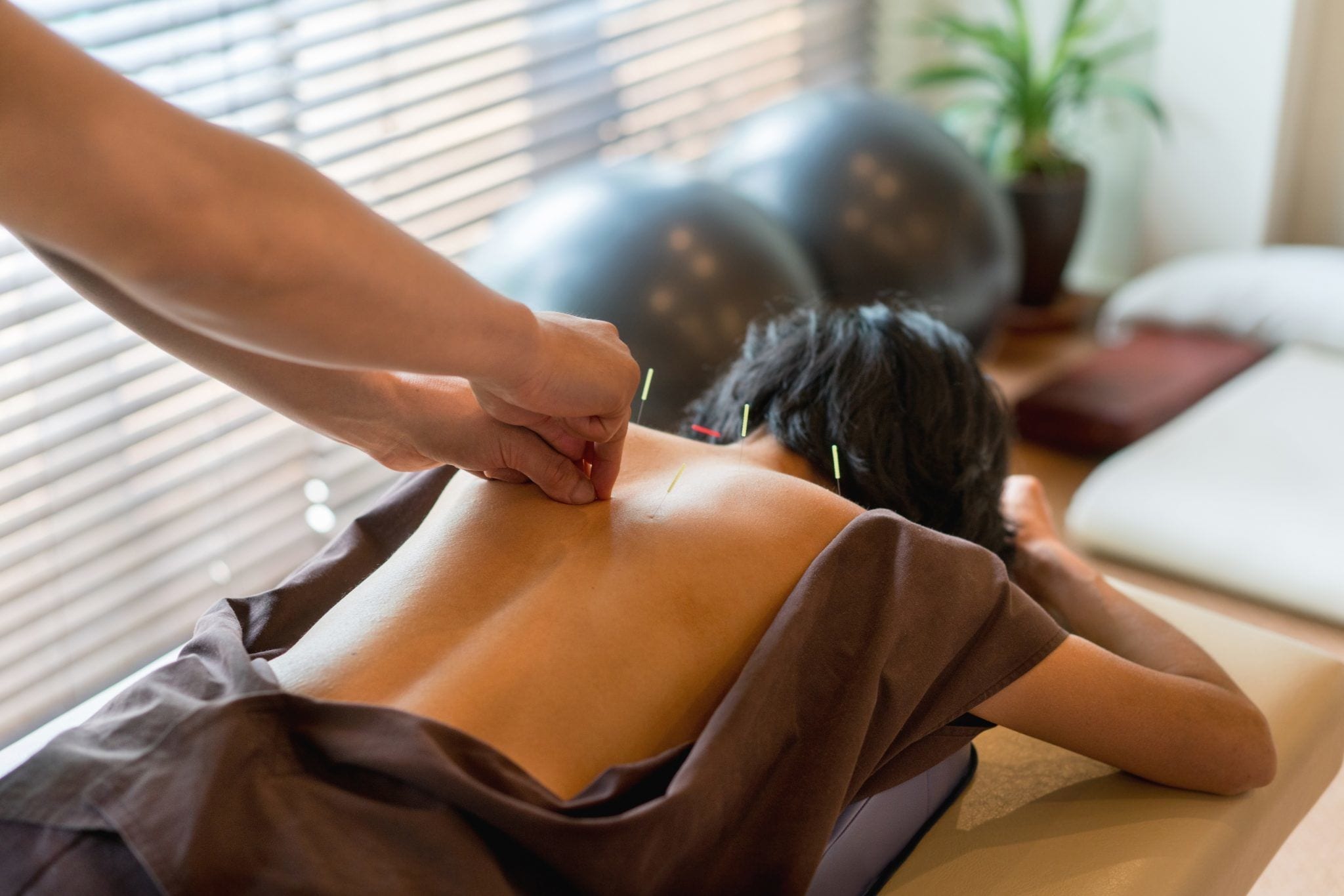 It's a staggering fact that as many as a quarter of all Americans are overweight. In their struggle to lose those excess pounds, Americans spend over 33 billion dollars every year on weight-loss programs. Regrettably, a whopping 95 percent fail in their attempt to lose the weight they need to maintain good health. Fortunately, acupuncture can be effective for losing weight.
Acupuncture involves the insertion of very fine, sterile needles at specific body points or "energy pathways." The inserted needles act to stimulate the release of endorphins, the body's natural "feel good" hormones. This can create a calming, relaxing effect, which counteracts the need for excessive eating brought about by increased stress, frustration or anxiety. In this respect, acupuncture can calm those so afflicted and help them lose weight without resorting to drugs.
Traditional Chinese Medicine and Weight Loss
In Traditional Chinese Medicine, the belief is that excessive weight gains are caused mainly by an imbalance in the body due to a malfunction of the spleen and liver organ systems. Skilled acupuncture practitioners will zero in on specific body areas to effect weight loss. Among these are the endocrine system and kidneys, which are addressed to treat water retention and to stimulate nerve and hormonal rebalance. The spleen and thyroid gland are also targeted to effect sugar and hormonal rebalancing. Finally, the adrenal and ovary glands are included to treat weight gain due to menopause or Premenstrual syndrome (PMS). Some people notice the effects of acupuncture fairly quickly and only require treatments every other week.
Another Chinese acupuncture practice for losing weight is ear stapling. This involves manipulating points on the ear to control food cravings. Auricular acupuncture or ear acupuncture has been used successfully to help cigarette smokers and heroin addicts kick their drug habits.  When properly administered by a qualified acupuncturist, ear acupuncture may help some people lose weight. One study, published in Medical Acupuncture, found that ear acupuncture combined with a 2,000 calorie a day diet and 15-minute walk helped reduce weight. The study involved 20 obese women, 22 to 42 years of age. Half of those who received weekly 15-minute sessions of ear acupuncture lost an average of 10 pounds. Those without ear acupuncture averaged only a three-pound loss. Moreover, the women who received the acupuncture treatments reported a decrease in appetite.
Interested in becoming a certified acupuncture professional?  Visit the campus web site nearest you:
The effect of acupuncture on a client's emotions also plays an important role in aiding weight loss. Acupuncture affects the neuroendocrine system by blocking harmful neurochemicals to restore the natural balance of hormones and neurotransmitter levels. The resulting release of endorphins helps to reduce stress, which in turn helps to prevent the urge to overeat.
Potential Side Effects of Acupuncture
The potential side effects of acupuncture include soreness, fatigue and muscle spasms. With the hormone levels and bodily processes changing, it is common to feel sore and exhausted. Often times, the nerve simulation caused by acupuncture will continue after the needles have been removed. However, the muscle tremors should be gone within a day or two. The side effects can also be emotional.
It is important to note that acupuncture treatments must be administered by a qualified acupuncturist. For the best results, these treatments should be combined with a reduced calorie diet and appropriate physical exercise. The critical point to be made here is that acupuncture should be viewed as a support system not a sole modality.
Cost of Acupuncture For Weight Loss
The national average cost of acupuncture for an initial exam and evaluation can cost between $75 and $100. Acupuncture prices from a fully certified acupuncture practitioner for treatments for weight loss can vary from $50 to $90 per session depending on your location and the expertise of your acupuncturist.
National Averages

National

Average Cost for Certified Acupuncture Practitioner
$75
Minimum Cost
$40
Maximum Cost
$300
Average Range



$50


to


$90
As with all medical conditions, always seek the advice of a doctor before beginning any acupuncture treatments for weight loss.