About the speaker:
Matt Callison is well known for his work with professional athletes; he has traveled across the United States in his work with NFL players. His unique ability to blend Chinese medicine with sports medicine is particularly evident in his international certification program, Sports Medicine Acupuncture. He has been published on acupuncture and tibial stress syndromes and sports-related muscle tension headaches. Matt created the Motor Point and Acupuncture Meridian Chart and is the author of The Treatment of Orthopedic Disorders and the Sports Medicine Acupuncture textbook. He has worked at Alvarado Sports Medicine Clinic and Scripps Hospital in La Jolla for six years. Matt received his master's from Pacific College of Health and Science San Diego acupuncture school and serves as PCHS's supervisor of acupuncture interns at the University of California San Diego Sports Medicine RIMAC Center.
Forthcoming Book: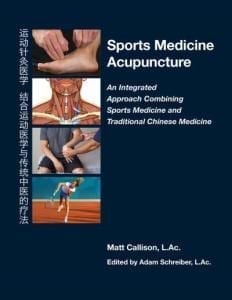 Come and meet Matt at the Pacific College booth, right by the registration table!  Schedule will be announced during the conference.
Sports Medicine Acupuncture: An Integrated Approach Combining Sports Medicine and Traditional Chinese Medicine
by Matt Callison
An excerpt from the forthcoming book:
"The electrophysiological definition of a muscle motor point is still not universally agreed upon and finding precise motor point locations has proven to be an ongoing challenge. In fact, between researchers, the number of motor points per muscle varied between subjects, where some individuals have predictable muscle motor point locations, while other subjects did not have the same motor point location at all.
This confusion is due in part to the various definitions of a motor point. The motor point has been described as the zone of innervation, which in turn can be defined as either where the motor nerve first pierces the muscle belly, also known as the motor nerve entry point (MEP), or where the terminal end of the motor nerve is located at the motor-end plate (also known as the intramuscular motor point). The motor point has also been defined as the cutaneous point, located on the skin above the MEP.  Researchers agree that this cutaneous point has the lowest resistance to electrical conductivity in the entire muscle. The cutaneous point is popularly used for detecting motor point locations with a surface electrode device, although there is a notable lack of consistency from person to person when using this location technique. The thickness and hydration of the subcutaneous layer significantly impacts the effectiveness of the electrical stimulation and detectability of the cutaneous locations of muscle motor points."
For the full excerpt, see the Sports Medicine Acupuncture blog.