pop!TALK: Diabetes Prevention & Reversal November 07, 2017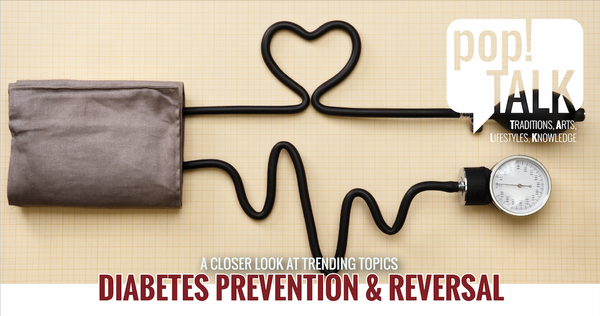 Type II diabetes can be prevented, managed and potentially reversed with nutrition and lifestyle, as well as some clinically useful western herbs and supplements. We will discuss the role of sleep, exercise, diet, and environmental toxins in managing blood sugar levels, how to assess your personal risk factors, and where to start with implementing changes.
$5 Donation at Door Welcomed!
Maria Bill, LAc, DiplOM, FABORM, RH(AHG), RYT-200, has been a Western herbalist since 1993, a yoga instructor since 1995, and a licensed acupuncturist and nationally certified diplomate of Oriental medicine since 2004. She also has extensive training and experience in manual therapies, functional nutrition, naturopathic environmental medicine, and natural oncology support. Her clinical specialties include chronic pain and illness, fertility, and women's health. She is currently in her final term of PCOM's two-year post-graduate doctoral program in acupuncture and Oriental medicine.​