pop!TALK: "Health Hacks" for Aging Gracefully September 13, 2017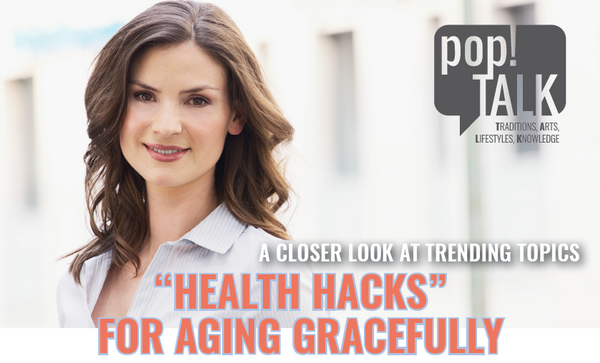 You have saved enough to retire comfortably, but how have you invested in your health? Concerned that diseases of aging like cancer, diabetes, and heart disease will cut short the time you have to enjoy your family and grandchildren? The truth is that our preconceived notions of what aging means are just that: preconceived notions. Research shows that only about 25 percent of our genes are responsible for the tangible signs of aging, so we have a lot of control over how we age. Traditional Chinese medicine can help us to live with vigor through our later years. Learn about the following three tips to a healthier life: 
Being active isn't enough! Traditional Chinese medicine can help you focus your workouts on the areas most vulnerable to aging. 
The answers to sleep that rejuvenates, detoxifies, and restores your youthful vigor. 
Learn which supplements are worthless and which actually lead to a healthier, stronger constitution that can withstand the ravages of time!
Stephen Bonzak, MS, DCCM, FICEAM, LAc is the founder and director of Health Traditions Acupuncture and Herbal Medicine Clinic in Chicago and a Pacific College of Oriental Medicine alumnus. In addition to his practice, he teaches classes at PCOM in herbal medicine and medical theory, supervises interns in the student clinic, and chairs the Oriental medicine department. He is also the director of the Chicago Institute of Classics of East Asian Medicine, teaching alongside Dr. Arnaud Versluys. 
Everyone is invited!
$5 dollar donation at door appreciated, but not required