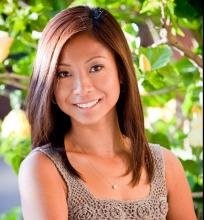 Work Address:
317 N. El Camino Real
Suite 408
United States
Practice Name:
Sherine Blair, L.A.c/Orijin Acupuncture + Wellness
Sherine has been in practice in San Diego County since 2009. After receiving a B.B.A. with a concentration in Computer Information Systems from James Madison University and a M.A. in Communication Arts from New York Institute of Technology, she pursued and earned a Masters degree in Traditional Oriental Medicine from Pacific College of Oriental Medicine (PCOM). She is certified and licensed by the California Acupuncture Board and designated a Diplomate in Oriental Medicine by the National Certification Commission for Acupuncture and Oriental Medicine (NCCAOM). While Sherine enjoys and has experience in treating a wide range of conditions, she has a particular interest in treating orthopedic/musculoskeletal conditions (injuries, acute or chronic pain, post-op healing/care) and all aspects of women's health (menstrual problems, hormonal imbalances, fertility, labor induction, etc). She truly believes in an integrative approach to healthcare and will work in conjunction with other medical practitioners to give the patient the best care suited for his/her condition. In her practice, she typically uses a combination of traditional theory in conjunction with a modern, biomedical understanding and approach to treatment. Sherine believes that by promoting wellness, people can be inspired to transform their lives. Her mission is to provide knowledgeable, gentle and effective care to help you on your path to achieving and sustaining optimal health.
Subscribe to our newsletter
Subscribe today to our bi-weekly E-zine.
Get your holistic health tips every month.