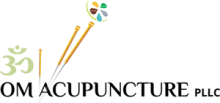 Area of Expertise :
Addictions
Cancer/Oncology
Neurology
Pediatrics
Sports Medicine/Orthopedics
Reflexology
Tui Na
Other Area of Expertise:
Sujok therapist, Detox specialist, cupping, gua sha, scalp massage, Kansa Vatki foot massage
Monika is a Licensed Acupuncturist in New York and New Jersey as well as an Acu-Detox Specialist. She has received her Masters in Traditional Oriental Medicine from PCOM in New York City. She is certified in Clean Needle Technique from the Council of Colleges of Acupuncture and Oriental Medicine, and is National Board Certified by NCCAOM. She has also advanced her knowledge of acupuncture by learning Sujoke Korean Acu-Therapy. After being introduced to holistic medicine, she became an Acu-Detox Specialist in ear acupuncture, which sparked her passion for the field of Acupuncture. Her clinical experience includes an internship at the New York University Langone Medical Center's initiative for women's disabilities as well as pediatric clinics at PCOM. Working in hospitals and with various doctors, she was exposed to many acute and chronic conditions, and witnessed miraculous results by acupuncture treatment. Her educational experience helps her to treat patients on many different levels. In addition to Acupuncture, she is excellent in the related therapies of Tui na (Chinese massage), Cupping, Moxibustion, Scalp Massage, Therapeutic Facials, Electric Stimulation, and Hand and Ear Seed Therapy to enhance the treatment of her patients. Acupuncture helps patients achieve greater health and is very effective in treating a plethora of medical conditions, from common sores and pains to more unique diseases.
Subscribe to our newsletter
Subscribe today to our bi-weekly E-zine.
Get your holistic health tips every month.