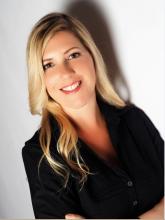 Young, DAOM, LAc, Dipl. OM, FABORM
Work Address:
Mobile Practice Servings San Diego County
United States
Practice Name:
San Diego Mobile Acupuncture
Area of Expertise :
Cancer/Oncology
Immune and Auto Immune Disorders
Neurology
Sports Medicine/Orthopedics
Pregnancy, Labor & Delivery
Women's Health
San Diego Mobile Acupuncture brings back the concept of a doctor coming to a patient rather than a patient going to a doctor, which is more convenient and comfortable. Our Practitioners specialize in bringing healthcare to you where you are most comfortable - your home, vacation rental, hotel, office, or other location. A long drive to a clinic and back home again is inconvenient for most people, especially busy people. Others like relaxing in bed or watching TV while they gently fall into an acupuncture induced rest. After your needles are removed you won't ruin your relaxation by jumping back into traffic, instead you continue to relax in the comfort of your home, leaving the hustle and bustle of life behind. We can also help with non-emergent issues that make it difficult to travel to a clinic such as; throwing out your back, pinching a nerve, horrible menstrual cramps, migraines, or a bad cold. For your convenience, we do everything online; including taking care of your payment and intake forms BEFORE your appointment time. This makes your experience more relaxing so you aren't rushed beforehand. Wonder if acupuncture can help you? We offer a brief five minute complimentary phone consultations to discuss any questions you may have regarding how acupuncture may help you specifically. (619) 880-7653
Subscribe to our newsletter
Subscribe today to our bi-weekly E-zine.
Get your holistic health tips every month.