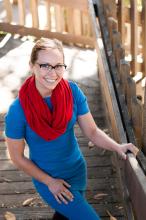 Area of Expertise :
Addictions
Cancer/Oncology
Classical Chinese Medicine
Dermatology/Skin Disorders
Immune and Auto Immune Disorders
Mental Health
Neurology
Pediatrics
Sports Medicine/Orthopedics
Pregnancy, Labor & Delivery
Women's Health
Ciarra Briesch graduated at the top of her class and currently holds a California License (L.Ac.) in Acupuncture and Herbal Therapy. While in school she completed an intensive sports therapy rotation at RIMAC of UCSD. Her studies outside of school are classical based (including the teachings of Ikeda Masakazu Sensei and Edward Obaidey Sensei) with an emphasis on integration with our current Western Medical system. Today she practices in Hillcrest, California in a beautifully restored craftsman home that she shares with several other health practitioners including psychologists and fellow acupuncturists. It is her passion to utilize Eastern Medicine to help her patients achieve their best health. She excels at pain management, mental health (including PTSD and anxiety), sports medicine/orthopedics, fertility/women's health, men's health, digestive health, autoimmune disorders, pediatrics, sports medicine and Elder-care/end-of-life support. She is equally passionate about life-long learning and investigating the most up-to-date techniques and theories that Eastern Medicine and Integrative Medicine have to offer.
Subscribe to our newsletter
Subscribe today to our bi-weekly E-zine.
Get your holistic health tips every month.