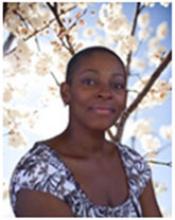 Acupuncturist
Herbalist
Massage Therapist
Area of Expertise :
Cancer/Oncology
Classical Chinese Medicine
Dermatology/Skin Disorders
Immune and Auto Immune Disorders
Mental Health
Neurology
Pediatrics
Sports Medicine/Orthopedics
Women's Health
Tui Na
Dr. Ayanna Cobb DACM LAc. is an inclusive practitioner dedicated to serving those seeking better health and wellness. I welcome diversity and do not discriminate on the basis of race, color, religion (creed), gender, gender expression, age, national origin (ancestry), disability, marital status or sexual orientation; all are welcome. I treat a wide variety of patients, I am blessed to partner with veterans and their families to improve their health and well being. Community Acupuncture is not just a description of acupuncture in a group setting, but also describes my expertise delivering affordable medicine to a variety of patients who are served by acupuncture. An alternative to the private practice, community style is an affordable acupuncture model which allows me to provide individualized health and wellness services in a group setting. My group setting could consist of up to 4 people maximum. The mission is to make acupuncture and Chinese Medicine more accessible, to encourage and promote the benefits of preventative medicine, and to provide a relaxing environment where patients are supported to take charge of their health and wellness goals with treatments affordable for you and sustainable for us. I strive to accept all insurance health benefits. Contact us to see if you are covered. I accept MEDI-CAL which generally provides for 2 visits per month. VA Beneficiaries can request Acupuncture for a variety of treatable conditions. AETNA, CARE FIRST and many more ....
Subscribe to our newsletter
Subscribe today to our bi-weekly E-zine.
Get your holistic health tips every month.