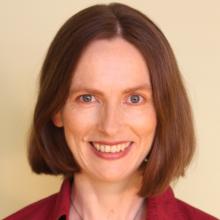 Work Address:
280 Madison Avenue
near Grand Central & Bryant Park
United States
Area of Expertise :
Cancer/Oncology
Immune and Auto Immune Disorders
Sports Medicine/Orthopedics
Pregnancy, Labor & Delivery
Women's Health
Shiatsu
Tui Na
Other Area of Expertise:
Functional Medicine, Naturopathy, Homeopathy
Dr. Christiane Siebert focuses on women's reproductive health, endocrine disorders, pain management and sports injury rehabilitation. She integrates acupuncture, Chinese herbal therapy, naturopathy and homeopathy with her patients' conventional medical care to create a personalized approach to wellness. Partnering with her patients, she provides guidance and support while they implement profound and lasting lifestyle changes on their holistic healing journey. Dr. Siebert graduated from Pacific College, holds national board certification in traditional Chinese medicine, is a New York licensed acupuncturist and a licensed naturopathic physician in Germany.
Subscribe to our newsletter
Subscribe today to our bi-weekly E-zine.
Get your holistic health tips every month.