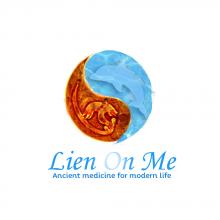 Acupuncturist
Herbalist
Holistic Nurse
Work Address:
4747 Mission Blvd Suite 1
Pacific Beach
United States
Area of Expertise :
Addictions
Classical Chinese Medicine
Dermatology/Skin Disorders
Immune and Auto Immune Disorders
Mental Health
Neurology
Pediatrics
Sports Medicine/Orthopedics
Pregnancy, Labor & Delivery
Women's Health
Tui Na
Compassion In Medicine: My lifelong commitment to health and wellness was inspired at a young age. With both of my parents being registered nurses, mental and physical well-being was an important focus in my family lifestyle. My 11 years of nursing experience has shown me the importance of preventative & holistic medicine."Wherever the art of medicine is loved, there is also a love of humanity" Hippocrates. My goal is to educate and empower my patients to be proactive in their health. I am currently pursing my Doctorate of Acupuncture and Chinese Medicine. Acupuncture and Chinese Medicine has a rich history of empirical evidence passed down over 2500 years. I study classical Chinese medicine and try to stay current with any new research, protocols and herbal formulas. My Mission: To provide a holistic approach for every individual by integrating western diagnostics and Chinese medicine to help people function at their highest potential. My Motto: "Ancient medicine used for modern life"
Subscribe to our newsletter
Subscribe today to our bi-weekly E-zine.
Get your holistic health tips every month.