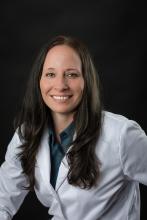 Practice Name:
Acupunctuer Health Center
Area of Expertise :
Addictions
Cancer/Oncology
Classical Chinese Medicine
Dermatology/Skin Disorders
Immune and Auto Immune Disorders
Mental Health
Neurology
Sports Medicine/Orthopedics
Women's Health
Amber Kreiger grew up in Joliet, IL and moved to the great northwest the beginning of 2009. Amber earned an Associates in Science Degree from the College of Dupage in Glen Ellyn, IL.  Amber has earned certifications in Clinical Nutrition, Clinical Herbology and is a certified Holistic Health Practitioner from the Natural Healing Institute of Naturopathy in Encinitas, CA.  She then went on to receive a Master of Science degree in Traditional Oriental Medicine from the Pacific College of Oriental Medicine in Chicago, IL.  The Master of Science (Traditional Oriental Medicine) is a four-year graduate program, with 191 units and over 3,500 credit hours of theory and clinical practice. Amber is board certified by the National Certification Commission for Acupuncture and Oriental Medicine (NCCAOM), and has been designated a Diplomat in Oriental Medicine (Dipl. O.M.). Amber is now accepting new patients. She is a provider for many health insurance plans and also has experience in the treatment of motor vehicle injuries and claim management. Amber's treatment motto is: Traditional Method, Contemporary Approach.  She is passionate about lifestyle and dietary adjustments that can enhance your health and response to acupuncture treatments.  She has created a health blog to make quality information more accessible.  Her blog can be found at: AmberWavesOffGrain.com.
Subscribe to our newsletter
Subscribe today to our bi-weekly E-zine.
Get your holistic health tips every month.