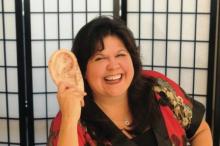 Work Address:
4995 Golden Foothill Pkwy Suite 5
El Dorado Hills
,
CA
95762
United States
Area of Expertise :
Classical Chinese Medicine
Mental Health
Neurology
Pediatrics
Sports Medicine/Orthopedics
Pregnancy, Labor & Delivery
I am committed to offering high quality and effective healthcare. I believe in providing treatment options that help you physically and emotionally. I help to empower patients to participate in their own transformation to better health. I treat all my patients with an open mind, compassion and a medically integrative perspective. I guide each patient on their own personal journey to health. My specialty is chronic pain and mental health. So if you have had pain with no relief or deal with anxiety, depression or grief, you CAN find relief. As a patient born with spina bifida, I understand the physical and emotional effects of chronic conditions. The body and soul are connected, if one is diseased, the other will follow. My goal has always been to help patients feel relief and have an effective treatment with little side effects.
Subscribe to our newsletter
Subscribe today to our bi-weekly E-zine.
Get your holistic health tips every month.