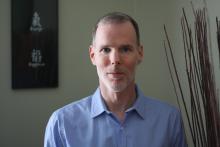 Practice Name:
Life in Balance Community Acupuncture
Area of Expertise :
Addictions
Classical Chinese Medicine
Immune and Auto Immune Disorders
Mental Health
Sports Medicine/Orthopedics
Women's Health
I came to Acupuncture and Chinese Medicine through my personal quest to find a career that I would be passionate about. After spending 15+ years working for corporate America in human resources and operations, I picked up the book, "What Color is Your Parachute" and discovered a strong interest in health and wellness from taking a series of career placement exams. While the exams recommended western medical careers like physician, nursing and physical therapy, it was also at this time that I was dealing with some health issues and was introduced to Acupuncture. After experiencing the differences between the Western and Eastern approach, I knew I wanted to take the path less traveled. I was further inspired by the breadth of conditions Acupuncture and Chinese Medicine could treat safely and effectively by focusing on the body's innate ability to heal itself. After earning my Master's Degree from PCOM Chicago I spent several months volunteering with Mindful Medicine Worldwide at a remote community clinic in Nepal treating patients with Acupuncture and Chinese Herbs before returning to Chicago and teaming up with another PCOM grad (Erika Ewer) to begin treating patients at Life in Balance Community Acupuncture clinic.
Subscribe to our newsletter
Subscribe today to our bi-weekly E-zine.
Get your holistic health tips every month.