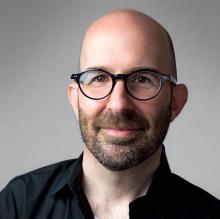 Practice Name:
Heil Health & Wellness, LLC
Area of Expertise :
Classical Chinese Medicine
Mental Health
Women's Health
Other Area of Expertise:
Endocrinology: diabetes, PCOS
Thom is a licensed acupuncturist in the state of Illinois, and is nationally certified in acupuncture and Chinese herbalism by the NCCAOM. He graduated from Pacific College of Oriental Medicine in Chicago, and is an active member of the Illinois Association of Acupuncture and Oriental Medicine. Thom first became aware of Chinese medicine when he had health issues of his own. While Western medical doctors were able to diagnose the problem, no permanent solutions could be found. Within months of seeing an acupuncturist and taking Chinese herbs, however, his health improved dramatically, and he had started on the path to his new career. Since opening his private practice, Thom has successfully treated patients with acute and chronic pain, sinus and nasal congestion, menstrual irregularities, digestive disorders, fatigue, insomnia, anxiety, depression, and illnesses subsequent to cancer treatment. He specializes in the treatment of insulin resistance, including the short- and long-term effects of type 2 diabetes. Thom is an avid gardener and traditional diet enthusiast. He is a member of the Weston A. Price Foundation and has taught classes in Chicago about vegetable fermentation. He enjoys cooking bone broth and making fermented beverages in his spare time.
Subscribe to our newsletter
Subscribe today to our bi-weekly E-zine.
Get your holistic health tips every month.