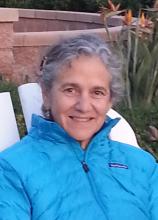 Work Address:
832 W. Eisenhower Blvd. Suite B5
United States
Area of Expertise :
Addictions
Classical Chinese Medicine
Mental Health
Neurology
Sports Medicine/Orthopedics
Women's Health
Nancy Cohn Morgan has been practicing Acupuncture and Chinese Herbal Medicine since 1987. She has a BA in psychology from The University for Humanistic Studies, a BS Magna Cumulate in Exercise Science from Colorado Mesa University and a MSOM in Chinese Traditional Medicine from the Pacific College of Oriental Medicine in San Diego. Nancy has published articles in "The Protocol Journal of Botanical Medicine". She teaches Acupressure, Qi Gong and Aqua Fitness classes, facilitates dream groups and is a practicing astrologer. Nancy's practice includes the treatment of athletic injuries and performance. She has treated World Class and Olympic Athletes. She treats pain of all types, gynecological problems, emotional imbalances and many other disorders. Nancy worked in Cardiac Support for the University of Colorado Health for 2 years and is presently a volunteer in the Colorado Medical Reserve Corps.
Subscribe to our newsletter
Subscribe today to our bi-weekly E-zine.
Get your holistic health tips every month.