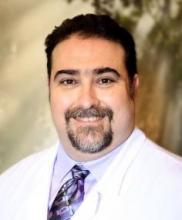 Acupuncturist
Herbalist
Massage Therapist
Work Address:
8701 Truxton Ave.
Westchester
Los Angeles
,
CA
90045-3911
United States
Practice Name:
ReturningSpring® Acupuncture & Integrative Health
Area of Expertise :
Addictions
Cancer/Oncology
Sports Medicine/Orthopedics
Shiatsu
Tui Na
Other Area of Expertise:
Integrative Pain Medicine
Joseph (Joey) DeStefano II, is a California Licensed Acupuncturist, a Licensed Doctor of Acupuncture by the Rhode Island Department of Health, and a National Board Certified Diplomate in Acupuncture (NCCAOM). For over 20 years, he has been a practitioner of East-Asian Bodywork Therapy, specializing in the art of Chinese Tui Na Manual Therapy (中国推拿), and brings his knowledge and experience in body mechanics, and experienced touch, to his acupuncture practice. The focus of his practice is the use of these profoundly effective techniques as taught by the ancient medical masters and authors of the classic Chinese medical texts, and their integration into western clinical settings.
Subscribe to our newsletter
Subscribe today to our bi-weekly E-zine.
Get your holistic health tips every month.