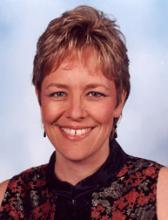 Acupuncturist
Herbalist
Massage Therapist
Work Address:
8950 Villa La Jolla Dr.
Suite B129
United States
Practice Name:
Acupuncture Center of La Jolla
Area of Expertise :
Addictions
Cancer/Oncology
Classical Chinese Medicine
Dermatology/Skin Disorders
Immune and Auto Immune Disorders
Mental Health
Neurology
Pediatrics
Sports Medicine/Orthopedics
Pregnancy, Labor & Delivery
Women's Health
Reflexology
Craniosacral
Tui Na
Other Area of Expertise:
26 years of Chinese Medicine experience as a clinician and educator
Donna L. Keefe, L.Ac. earned her Masters of Traditional Oriental Medicine after graduating in 1988 from Pacific College of Oriental Medicine. She continued post-graduate studies while working in a hospital in Hainan, China in 1993, receiving a Certificate in 'Bi Zheng and Scalp Acupuncture'. She is also Certified as a Qi Gong Instructor, integrating ancient therapeutic breathing and exercise techniques into her treatments. Donna is very active in her profession. She sat on the Board and was past Treasurer of the California Acupuncture Association. She was also chosen as a Clinical Examiner and Subject Matter Expert for the California Acupuncture Committee helping to develop the California State Board examination. She has taught in the Departments of Oriental Medicine and Clinical Practice at Pacific College of Oriental Medicine. Donna is the Clinical Director of the Acupuncture Center of La Jolla and has been in private practice since 1989. Donna is a member of the American Society of Reproductive Medicine and specializes in Fertility and other Women's Health Care issues.
Subscribe to our newsletter
Subscribe today to our bi-weekly E-zine.
Get your holistic health tips every month.