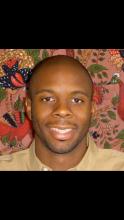 Area of Expertise :
Sports Medicine/Orthopedics
Reflexology
Craniosacral
Tui Na
With the understanding that people are more than just physical beings, I acknowledge that my work very well may facilitate healing on mental and emotional levels also. My continual quest for knowledge and student approach to each session give rise to profoundly therapeutic results. Though, fundamentally, people essentially have the same parts, often there are subtle intricate details that set each person apart and thereby sculpt each session to move in a slightly different direction. My ability to identify and effectively address these details is crucial in the success of my efforts to help each person advance in their healing process! As an athlete, I understand the physical taxation that the body can sustain and, in reflecting upon my own experience, I aim to allow for the highest level of performance with my work. Each session is used to systematically address the areas of the body that are anticipated to be heavily stressed in conjunction with those that surface through information shared before I begin working as a result of an athlete's participation in their prospective sport. My past formal experience with sports includes ballet, gymnastics, crew, football, martial arts and track & field. This experience has equipped me with the physical stamina, patience, and drive to work intensely and intuitively. Experiencing the physical, mental and emotional rigors of sports firsthand lend me irreplaceable insight as to the condition of athletes in search of custom bodywork.
Subscribe to our newsletter
Subscribe today to our bi-weekly E-zine.
Get your holistic health tips every month.