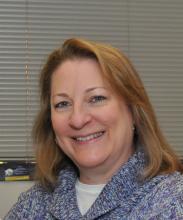 Work Address:
8383 Center Drive, Suite G
United States
I became a massage therapist and established Joiful Health because I am a passionate believer in the power of massage and other holistic modalities to support good health. My love affair with massage began many years ago when I was injured in an auto accident and subsequently developed Temporomandibular joint (TMJ) disorder. Through a multi-faceted and pro-active approach, which included a dentist who specialized in TMJ disorders, a chiropracter who also specialized in TMJ treatment, and the talented massage therapists that have worked on me through the years – I returned to a 95% level of function without pain. (For any unfamiliar with TMJ disorders, people who suffer from this often have chronic pain the rest of their life.) Beyond the relief for my TMJ disorder, I discovered that regular massage kept me free from illness by boosting my immunity and less likely to suffer injuries from the strains of daily living. Better still is the great relaxation that is a natural outcome and combats the stress resulting from a very busy life. Through the years I'd collected various massage tools and even a table – all this before even starting at Pacific College of Oriental Medicine. One thing led to another and I enrolled and am so happy I did. I have learned so much that benefits my clients and myself. I look forward to working with you and providing the same wonderful relief I have experienced!
Subscribe to our newsletter
Subscribe today to our bi-weekly E-zine.
Get your holistic health tips every month.