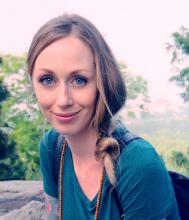 Work Address:
80 East 11th St., Suite 314
United States
Practice Name:
Meghan Sultana Acupuncture
Area of Expertise :
Classical Chinese Medicine
Mental Health
Sports Medicine/Orthopedics
Women's Health
Other Area of Expertise:
gynecological disorders, fertility support, pain relief, stress/anxiety reduction, mind-body balance
Meghan is a New York state licensed acupuncturist with national board certifications in acupuncture and herbal medicine. She earned her masters degree from Pacific College of Oriental Medicine, where she is currently pursuing a doctorate. Meghan provides personalized holistic care using acupuncture and herbal medicine for maintaining health and internal balance by harmonizing body, mind, and spirit.
Subscribe to our newsletter
Subscribe today to our bi-weekly E-zine.
Get your holistic health tips every month.