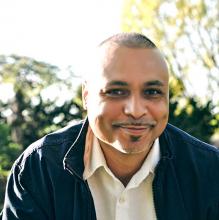 Acupuncturist
Massage Therapist
Work Address:
109 West 38th Street
Suite 401
United States
Area of Expertise :
Immune and Auto Immune Disorders
Neurology
Sports Medicine/Orthopedics
Other Area of Expertise:
Sports Medicine/Orthopedics, Kiiko Matsumoto Style
Adam is a compassionate Licensed Massage Therapist & Licensed Acupuncturist who is deeply committed to the well being of each of his clients. He is a graduate of both Pacific College of Oriental Medicine, and Tri-State College of Acupuncture were he earned a master's degree in acupuncture. He has training in Swedish, deep tissue, sports, myofascial release, trigger point therapy, proprioceptive neuromuscular facilitation, Shiatsu, Thai and TuiNa, and also specializes in sports medicine/orthopedics and Japanese meridian acupuncture. Adam is results driven and utilizes a combination of techniques from these various modalities to create effective treatments tailored to each client's needs. Adam has recently returned to NY after living in beautiful Hawaii for the past year where he studied Chinese herbal medicine and taught acupuncture at the World Medicine Institute. A life long practitioner of martial arts, he also maintains a regular Qigong practice for self-cultivation. Adam is often sought out for his calming energy and strong deep tissue work that clients find conducive to healing.
Subscribe to our newsletter
Subscribe today to our bi-weekly E-zine.
Get your holistic health tips every month.