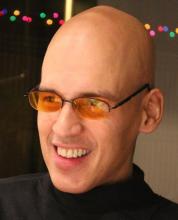 Work Address:
Office: Mon, Wed & Fri at 265 West 37th Street
or New York City Area In-Home Massage Therapy
United States
Area of Expertise :
Pediatrics
Sports Medicine/Orthopedics
Pregnancy, Labor & Delivery
Women's Health
Shiatsu
Reflexology
Tui Na
Licensed in New york and nationally certified by the NCBTMB, as a Board Certified Therapeutic Massage & Bodywork massage therapist (BCTMB), my experience enables me to be an effective and compassionate massage therapist who can help you achieve your therapeutic goals. I am a integrative health practitioner offering therapeutic massage and energy work (Reiki) that empowers patients and clients to maintain health and enjoy life. My training and experience guide me to the effective use dozens of therapeutic massage techniques – disciplines developed from the East and West alike -- all designed and implemented toward what will best help you heal. My passion for being a massage therapist is a direct result of experiencing how complementary techniques have helped me live well and enjoy life while navigating extreme physical challenge. Since my early teens, I have lived with Ankylosing Spondylitis (AS), a life-altering arthritic disease of the spine that also affects my hips, shoulders and mobility. I have experienced several major surgeries that were complemented by thousands of hours of physical therapy and other mobility enhancing therapies like massage. My personal and professional life-experience has helped me gain deep, practical insight into the physical science of movement and to understand how to work with pain. Most importantly, my experience qualifies me to be an effective and compassionate massage therapist trained to help you achieve your therapeutic goals.
Subscribe to our newsletter
Subscribe today to our bi-weekly E-zine.
Get your holistic health tips every month.