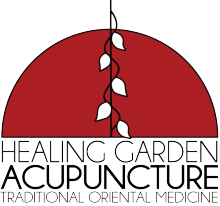 Languages Spoken:
English
Bosnian
Croatian
Montenegrin
Serbian
Practice Name:
Healing Garden Acupuncture
Area of Expertise :
Mental Health
Sports Medicine/Orthopedics
Women's Health
Melina is a graduate of Pacific College of Oriental Medicine, where she obtained her Masters Degree in Traditional Oriental Medicine. She is licensed by the New York State Office of Professions, and is also a Board certified Herbalist and NCCAOM Diplomate in Oriental Medicine and Chinese Herbology. Melina is very passionate about her work. She believes that true healing comes from the body's ability to regenerate itself. It is the trustful relationship between patient and practitioner that facilitates this healing process. She wants the best for her patients, and will use all of her knowledge to help them find the most appropriate treatment. Melina treats people with pain conditions, musculoskeletal disorders, common cold, allergies, sinus infections, headaches, menstrual problems, multiple sclerosis, autoimmune conditions, sports injuries, gynecological disorders, eye problems, trauma, anxiety, panic disorders and more
Subscribe to our newsletter
Subscribe today to our bi-weekly E-zine.
Get your holistic health tips every month.